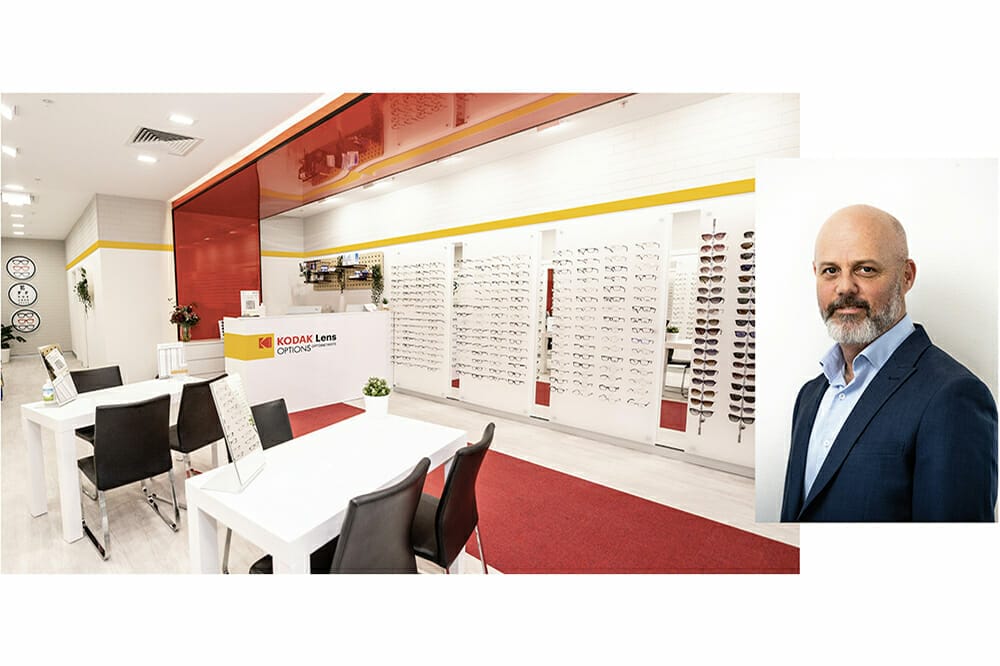 A franchise optometry model, borne in Western Australia (WA) 11 years ago, is set to roll out nationwide.
Options Optometrists Kodak Lens currently comprises two corporate optometry practices and six franchises located in super regional shopping centres across WA.
The all-inclusive turnkey cost includes stock and consumables as well as all the necessary equipment, which optometrists can add to or upgrade
The model was originally established in South Africa in 2006 by Lance and Natalie Schaffer and was launched in Australia in late 2010.
Mr Schaffer says he developed the model to deliver "the correct blend of independence and structure to its franchisees to enable them to become successful business owners in their own right".
He explained, "We're very focussed on people – on staff and patients – with strong training programs, an emphasis on educating as opposed to selling to patients, and designated 30 minute appointments, which means quality time with the optometrist".
Having tested and refined the model in South Africa and then WA, he hopes to attract business people and optometrists who are eager to open greenfield practices around the country or convert to the Options Optometrists banner.
FAVOURABLE FINANCIAL MODEL
The model enables a greenfield franchise to be opened under sole ownership or in partnership. The all-inclusive turnkey cost includes stock and consumables as well as all the necessary equipment, which optometrists can add to or upgrade.
Options Optometrists assists with lease negotiation but leaves lease ownership in the hands of the franchisee and any negotiated landlord contribution is given back to the business owner, which can be as much as $100,000. To support the start-up, a guaranteed income of $1,000 per week, regardless of turnover, is paid to the business owner for the first 12 months of operation. Every new staff member receives three weeks training and there is significant support for administration etc.
"Having opened, run, owned and managed optical stores on two continents for a combined 40 years, our management team is well positioned to offer strong, ongoing support and guidance to help ensure our franchisees' long term success," Mr Schaffer said.
As well as stocking major brands, Options Optometrists practices have access to 600 unique optical frames and 200 unique sun frames. Most importantly, Mr Schaffer says since 2021, Options Optometrists has held an exclusive retail brand licence to market and sell Kodak Lenses throughout Australia. As one of the world's top 50 most recognised brands, he believes this provides instant credibility and awareness to new optometry practices. "Kodak lenses offer substance, longevity, strong supply chains and logistics as well as ensuring that only the best lens quality and technology will be offered to the consumer," he explained.
To find out more or to have a confidential discussion, contact: information@ optionsoptometrists.com.au or visit: optionsoptometrists.com.au/kodak.