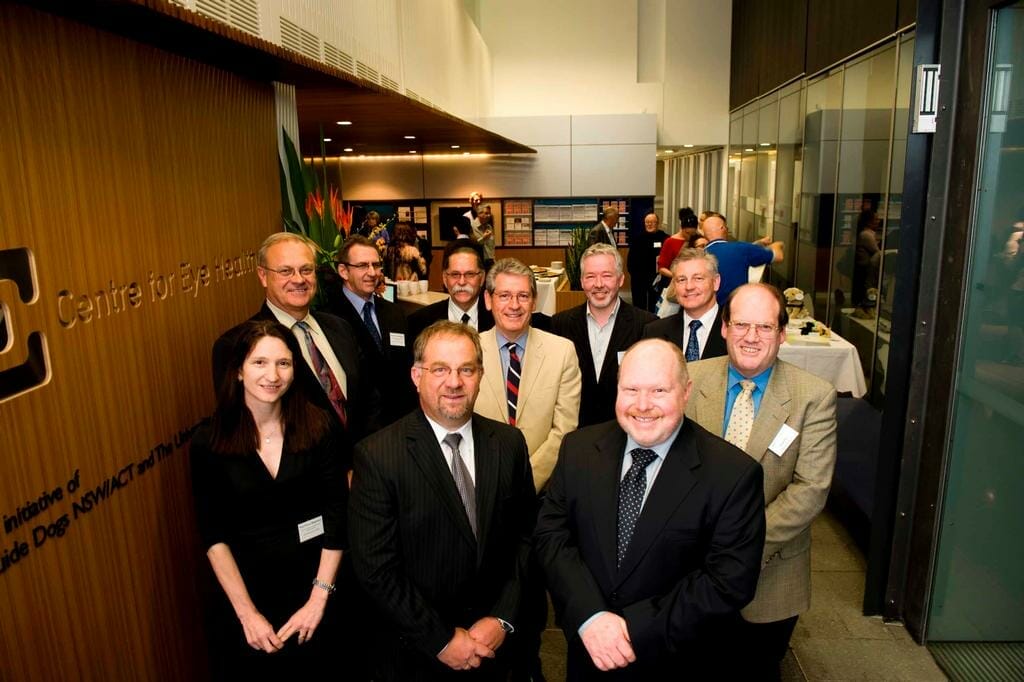 More than 160 eye health professionals gathered at The University of New South Wales in Sydney last month for an exclusive preview tour of Centre for Eye Health (CFEH) …a new facility that will provide specialist eye testing services to the general community at no charge.
The centre, which will officially open on 4 November, is an initiative of Guide Dogs NSW/ACT and The University of New South Wales and aims to reduce preventable blindness through the early detection of eye diseases such as macular degeneration, glaucoma and diabetic retinopathy.
The CFEH was foreshadowed by the University's head of Optometry, Professor Fiona Stapleton in an exclusive interview in mivision several months ago and has now become a reality.
Professor Michael Kalloniatis, the inaugural director of CFEH, provided the audience with an overview of the purpose and vision for the centre, while Professor Algis Vingrys and Professor Charles McGhee conducted scheduled lectures on the future of imaging and functional assays, and the relationship and interaction between imaging modalities and corneal disease.
RANZCO President, Dr. Iain Dunlop, and Deputy Chair of OAA, Mr. Michael Knipe were also present on the night to welcome audience members and extend their formal congratulations to the board of CFEH.
In congratulating the CFEH Board on the appointment of Professor Kalloniatis, Dr. Dunlop, said: "Professor Kalloniatis you've got a considerable challenge ahead, a great responsibility and a great privilege."
Mr. Knipe told the audience: "It's easy to be supportive of the Centre because we have shared values."
CFEH is unique in that it provides referred individuals with free access to a complete range of state-of-the-art diagnostic equipment in one location.
Staffed by both optometrists and consulting ophthalmologists, the centre represents the ultimate team approach in integrated care and will bring new efficiencies to the diagnosis and treatment of eye disease throughout New South Wales and the Australian Capital Territory.
The services offered by CFEH are designed to complement existing services provided by optometrists, ophthalmologists and general practitioners.
[/vc_column_text][/vc_column]