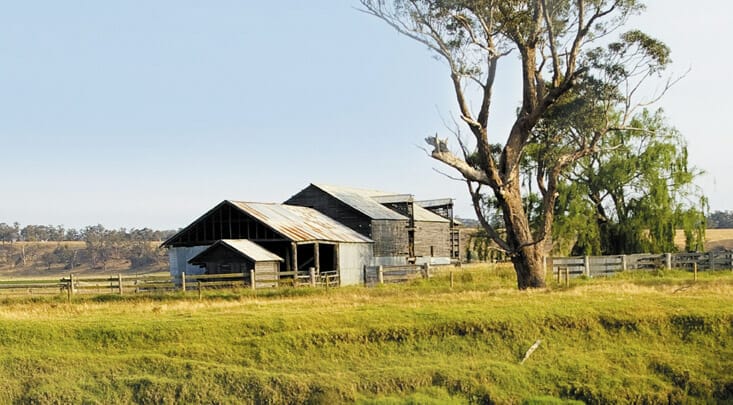 According to the Australian Bureau of Statistics (ABS), 32 per cent (about seven million) of Australia's population live in rural or remote regions with these populations having lower health status and lower provision and access to health services. Almost all health professionals are less prevalent in rural areas, with a more dramatic reduction in more remote regions. mivsion examines how theses differentials in population distribution and health services between urban and rural areas affects the manner optometric care is provided and received.
According to the latest statistics, rural populations are generally older, and have a greater proportion of males and indigenous peoples than that in urbanised areas. 3, 4, 5, 6, 7
ABS 2006 census data2 revealed that the median age in more rural areas was 38 years compared to a median age of 36 years in urban capital cities. Regional areas contained the highest proportion of people in the 50 to 79 year age bracket.
As the prevalence of ocular disease increases with age,8 this trend translates to a higher prevalence of cataracts, glaucoma, age related macular degeneration (AMD) and diabetic retinopathy in the rural population.3,4
One of the main issues faced by rural optometrists is difficulty in finding a locum practitioner to cover for when the main optometrist requires time off…
Rural populations are also more gender biased, containing a significantly higher proportion of males than in urban populations. 2 In rural regions, males outnumbered females by a ratio of 1.07:1 whereas, in urban areas the ratio is more equal at 0.96:1 but slightly in favour of females.3
Indigenous Australians (of Aboriginal or Torres Strait Islander background) comprise 2.5 per cent of the total population according to 2006 ABS data.2 However the distribution of the Indigenous population did not correspond to the distribution of Australia's population, as the prevalence of Indigenous peoples increased with increasing remoteness. Rural populations have a greater proportion of Indigenous Australian than in urban areas; only one per cent of the population in major cities are Indigenous compared to five per cent in outer regional and 45 per cent in very remote areas.5
The differing population demographics between rural and urban areas will obviously be reflected in the optometric practice's patient base. One would expect a rural optometrist to be seeing more elderly people, more males and more Indigenous peoples than their peers in urban areas.3, 9
It is true that rural practices are more likely to encounter Indigenous Australians and ocular pathologies more prevalent in their populations such as trachoma and diabetic retinopathy, than in urban locations.9 However despite a greater male population, the proportion of rural males utilising optometric services is significantly lower than what the demographic proportions would suggest.
Reasons for this include difficulties accessing care due to occupation and travel-related limitations, as well as a more nonchalant attitude towards their health.
Ocular Conditions and Pathology

There is little difference in the prevalence of refractive error between urban and rural areas.6 However there is a much more glaring inequality in the prevalence of certain ocular conditions and pathology. It is widely known that rural optometrists encounter more ocular pathology than their urban counterparts. The Melbourne Visual Impairment project (VIP), a population based study comparing ocular health between metropolitan and rural Victorian residents, found that ocular trauma, cataracts and pterygium were significantly more prevalent in rural areas than in urban.10 There are a number of reasons for this discrepancy in ocular pathology including lower health status as well as a more extreme environment and lifestyle.
As rural locations tend to have a greater proportion of elderly residents, higher rates of age-associated ocular pathologies such as glaucoma and cataract are seen at rural optometric practices.4 Studies have identified a higher rate of posterior subcapsular11 and nuclear cataract (16.0 per cent vs. 10.2 per cent)10 in those with rural residence over urban. This association may seemingly be explained by the higher proportion of elderly residents in rural areas; however it is maintained even when controlled for risk factors such as age.11 This suggests that other factors associated with rurality are responsible for the increased incidence of cataract.
Significant environmental and lifestyle differences between rural and urban areas are likely to have a bearing on ocular health. Such factors include exposure of ultraviolet (UV) radiation, occupational hazards and attitudes to occupational safety.6
Rural residents are subject to more UV radiation exposure than those in urban areas, due to their occupational and lifestyle demands. Thus rural populations have an overwhelmingly greater prevalence of UV-related ocular conditions such as pterygium, where the rural prevalence is five times more than that reported for urban regions, increasing from 1.2 per cent to 6.7 per cent. 3, 6
Greater exposure to UV radiation in the rural environment most likely supplement age factors in accounting for the increased prevalence of cataract in rural locations.6
There is a greater incidence of ocular trauma in rural locations compared to urban locations.3 This is especially so amongst males, who are more likely to experience injury than females. The prevalence rate for ocular trauma is 42.1 per cent for rural males compared to 30.5 per cent in urban males.3, 6
As 60 per cent of eye injuries are reported to occur in the workplace,6 the more dangerous nature of the type of work commonly employed by males in rural areas such as agriculture and mining,5 as well as their more relaxed attitude to safety may increase their exposure to occupational hazards and subsequent ocular trauma.
The differing prevalence and incidence of ocular pathologies in rural and urban Australia has many implications. Rural optometrists will encounter more of these ocular pathologies not only because they are more prevalent in these locations, but also because the optometrist takes on more of a primary care role in rural and remote regions. Knowledge of these trends may influence the time and manner urban and rural practitioners may devote to particular aspects of the optometric consultation.6
Skewed distribution

As of 2005, there were 3738 optometrists registered with the Optometrists' Association Australia (OAA).14 However, the distribution of the optometric workforce is skewed to urban regions. Urban areas, especially in capital cities along the Australian east coast, are almost over saturated with eye care practitioners whereas rural areas are experiencing a deficit.4,6,7 However the misdistribution is much greater for ophthalmologists, with the greater majority practicing in a capital city (77.5 per cent),6 leaving rural and remote areas under-serviced.
The implication of this undersupply of ophthalmologists relative to optometrists in rural and remote regions are that rural optometrists are obliged to take on the role of primary eye care practitioner and service more patients. This increased workload is reflected in the number of patients cared for per optometrist in rural (2717) and remote areas (12 717), which are significantly higher than the national average of 1183.6
A study reported that rural residents were 1.7 times more likely to have seen an optometrist than urban residents, but 3.4 times less likely to have seen an ophthalmologist,6 clearly demonstrating the dependence on optometrists as primary eye care provider in rural areas.
Optometrists are being propelled as the predominant eye care practitioner not only because of an undersupply of ophthalmologists but also because of financial reasons. Recent audits of Medicare have revealed that the rate of bulk billing for the medical profession are declining, yet remains steady at a high level of 96 – 98 per cent for optometry.4,15 As rural populations have a lower socioeconomic score than metropolitan populations, 5, 6 the lower rates of bulk billing means that services by GPs or ophthalmologists become less financially accessible.
More Responsibility
Rural populations are more dependent on their optometrists as primary eye care provider and thus the rural optometrists are obliged to take on more responsibility and a wider scope of practice than their urban colleagues. In instances where patients in urban areas may present or be referred to an ophthalmologist or eye hospital for care, their rural counterparts will typically seek care from the optometrist first.
In cases of ocular trauma, anecdotal reports reveal that rural optometrists are much more likely to encounter and resolve ocular foreign bodies than those practicing in urban areas. Rural optometrists also play a greater role in co-management of patients with their ophthalmologists. Where post-op cataract or glaucoma patients would typically interact with the ophthalmologist, rural optometrists would take upon more responsibility here as they are the more accessible practitioner. This greater role on the co-management model of eye care will become especially relevant as more optometrists become therapeutically endorsed.
There are many challenges that arise when significant portion of the patient base have to travel long distances to receive optometric care. 5 There are implications in follow up visits for procedures such as but not limited to: contact lens aftercare; cycloplegic examinations; dilated fundus examination and visual field repeats. Rural optometrists will often have to become flexible in their examination structure to work around these restraints. Delivery of optometric supplies such as spectacles and contact lenses also poses more problematic for rural populations than in urban areas where proximity to the practice makes for easy access.
Geographical isolation becomes even more of a problem in more remote regions. Thus rural optometrists may occasionally offer satellite visits out to remote areas to provide those residents with optometric services.
One of the main issues faced by rural optometrists is difficulty in finding a locum practitioner to cover for when the main optometrist requires time off for holidays, illness or continuing education. 4,14
In summing up, there is no doubt that rural optometrists will typically be encountering more ocular pathology, especially pterygia, cataracts and ocular trauma. Rural optometrists will also have to take up more responsibility as a primary eye care provider and involve themselves in some procedures and co-management more deeply than their urban counterparts due to under-servicing by ophthalmologists in these regional locations.
Ms. Jennifer So and Ms. Katrina Chim are final year optometry students studying their Bachelor of Optometry and Vision Science at the University of New South Wales. This is their first published work.
Lovin' a Country Practice by Norm Lipson

Alison Stuart is adamant – she wouldn't swap working as a country optometrist for anything… and she should know. Alison has worked in both Sydney and several country practices over the past few years and is now fully ensconced in Gunnedah, 450 kilometres north-west of Sydney.
"The lifestyle is so much better – no traffic jams and spending hours getting to and from work and the patients appreciate you so much.
"Also, I find that I am much busier working in the country than I was in the city. After all, I really believed my time was wasted polishing sunglass lenses. Here I am working constantly with patients of all descriptions," she says.
Alison, originally from Gunnedah, went to boarding school in Armidale before attending the University of NSW where she graduated in Optometry in 2004.
"I don't know what motivated me to do optometry. I just knew that I wanted something in the medical field, but I did not want to be a doctor," she recalls.
After graduating, Alison says she saw an advertisement on the University notice board for an optometrist in Dubbo.
"All my friends were looking for jobs in the city, but I decided to take the job at Dubbo where I stayed for about a year. I loved the work there and that we sometimes went out to Coonabarabran to treat the more outlying communities."
Alison says it was love that brought her back to Sydney where she worked at several optometry practices where, she says, her employers treated her really well, but the hustle and bustle of the city life, as well as the exorbitant cost of housing, was getting her down.
"I went back to Dubbo and then Gunnedah to work as a locum at varying times over the next few years and then, about a year ago, my man, who is now my husband and I decided that country life was for us."
So the couple returned to Alison's home town where the local optometrist, Tim Duffy, gladly took her on at his practice.
"I can honestly say it's the best thing we've ever done and I would suggest to any optometry graduate to consider coming to the country to practice because of the lifestyle, the cost of housing, the great need for your expertise and the satisfaction you get from delivering the (optometric) service," says Alison.
As for Tim Duffy, the proprietor of the practice, he's serviced Gunnedah, a town of about 13,000, for the past 24 years.
His practice has now grown from a one man band to two optometrists, four optical dispensers and two trainee dispensers – a quantum leap from the early days.
Tim grew up in Dubbo and that's where he started his optometry career doing a country circuit from there with his uncle, an optical dispenser. They'd head out to Coonabarabran, Walgett, Lightning Ridge and Gunnedah.
"I bought a practice for sale in Gunnedah in 1985 and I cut out all those regional trips because it became too much. There was too little manpower," he says.
"One of the things that cruelled that western run also was when Vision Care came in about 20 years ago and took over from Community Services and the remuneration just didn't cover the costs – it became a flat fee and it just didn't cover the cost of going out to those centres and providing eye care for Aboriginal communities and others".
Tim believes one of the difficulties of getting optometrists to go to the bush is the fact that students need such a high HSC mark to get into the course. "A lot of the country kids were never going to make it," he says.
"It's the same thing with medicine – people now realise that the best chance of getting someone to go to the bush and stay in the bush is to have country kids doing the courses and Alison is a great example of that," says Tim.
To get more country kids doing optometry is to allow them to do the course with a lesser pass mark because education standards in country schools are not as high. Tim insists this will not diminish standards, illustrating it by saying that if you are of Vietnamese origin and you want to practice in Cabramatta, you are the perfect person to do that because you understand the needs of the locals.
"The same thing applies to the country. If you're born and bred there, then you can relate to the country people".
He says another way to attract optometrists to the country is to have university graduates do some clinical work in country areas.
Tim says Alison is a godsend to him and the townsfolk. Now instead of having to rely on locums for help, he has someone full-time who wants to be part of the community and is dedicated to that community.
"It might sound corny, but it's also more than just prescribing glasses. It's total primary care."
However, Tim does point out that it is becoming harder to provide that primary care as the remuneration for it hardly covers the costs.
He says it is the retail side of the business that subsidises that cost, but even that is becoming more difficult with the advent of the multinationals.
The answer, according to Tim, is for the Federal Government, perhaps through Medicare, to remunerate optometrists better for that costly primary care. He adds that continuing education is also a problem.
Like Alison, Tim says lifestyle is a major reason for people to practice eye care in the country.
Optom Leaders on Rural Eye Health by Norm Lipson

Everyone connected with the eye health professions knows there is a dire shortage of professionals in regional and remote Australia, but what needs to be done to ameliorate the situation? We asked leaders of the optical retail and buying groups for their opinions.
Dr. Phil Anderton, OAA Rural Optometry Group Convenor, says "one way to solve the shortage is through the rural medical schools such as the New England University in Armidale where I teach. I did a straw poll of the students and 80 per cent of them were going to stay west of the Divide".
The OAA's Rural Optometry Group was established almost three years ago to "ensure the continued presence of a sustainable optometry workforce in rural and regional Australian which meets the needs of the Australian population in those areas and to enable rural and remote optometrists to deliver the highest possible standard of care".
Dr. Anderton continues by suggesting that "there are a whole lot of other things we can do such as locum support for someone who might be the only optometrist in town and support for students in rural areas – students who are from the country and want to stay there.
"There is Government support for GPs who go to remote areas and perhaps this could also apply to optometrists. Also, the identification of potential rural and remote based optometry students for an undergraduate scholarship scheme and HECS reimbursement and support for new rural and regional optometrists through the Optometry Primary Eyecare Network (OPEN) or the Australian General Practice Network (AGPN)".
According to Specsavers Managing Director Peter Larsen, his company is doing its bit to promote rural optometry. He says: "Many optometrists we have spoken to have said that while they have often considered establishing a practice outside the main metropolitan cities, they haven't wanted to take the risk of building a business with no support and an uncertain income. Now prospective regional practice owner-operators don't have to go in up to their necks in borrowings, they can work with us to build themselves a business with what we believe is a very strong future – and gain the benefits of a regional lifestyle at the same time".
Michael Kotow, Eyecare Partners CEO, says: "Ensuring entry into optometry schools for rural students is one way of addressing the rural issue. Other things that could be considered is to give a HECS break to those graduates who are willing to work in the country and to give continuing education bonus points to graduates working in the country. More can be and has to be done to address this issue".
Tony Hanks, Eyecare Plus Chairman, says: "In order to overcome the shortage, the most successful incentive we have found is to encourage people to just experience what it's like (to work rurally) – either as students for work experience or as recent graduates on a short 'no strings' three-month trial."
Peter Herse, Luxottica's Head of Learning, says his approach to the rural optometry shortage is firstly to understand the problem and then to make rural practice attractive. He says possible solutions include: "partnerships with universities to provide work experience in rural areas for undergraduates; providing cadetships to support rural students to study optometry; create optometry "mentor" networks; collaborate with rural medical practitioners, allied health teams and local hospitals and provide locum cover for sickness and holidays through National Relief Team."
According to Simon Metcalfe, Blink Optical Retail Manager, some of the ways to encourage optometrists to practice in rural locations include: Promoting the fact that higher salaries are on offer compared to metropolitan locations; showing how graduates in particular can benefit from working in rural areas to increase their experience and explaining the benefits of a slower pace of life with more community-based work and less competition.
Sarah O'Connor, ProVision Eyecare Marketing Manager, says that in order to address the long term problems associated with the shortage of optometrists; the tertiary pathway requires some fundamental changes. "To this end, we have provided input into the Graduate Preparation for Rural & Remote Optometry Project, currently being undertaken by Barbara Junghans, Associate Professor, School of Optometry & Vision Science, UNSW. Our recommendations included: setting aside tertiary placements for rural/regional candidates and assessing the TER entrance scores required for this group; introducing optometry training at Rural Colleges (e.g. Bathurst, Orange, Ballarat, Bendigo, Cairns); mandatory internship for all final year optometry students for an agreed period at rural practices and greater internal marketing of rural placement opportunities by universities".
Ian Melrose, Optical Superstore Managing Director, believes the one main factor that will attract more optometrists to regional areas is "money".
"Optometrists practicing in rural areas are already being paid more than their city counterparts, but the point is that the gap has to be bigger to attract people to it. If all of a sudden the remuneration to go to the country was much higher, I believe the problem would be solved almost immediately. Maybe Government subsidies or tax breaks for rural optometrists would help. Our company has retail outlets in Cairns, Townsville, Rockhampton, Bundaberg, Toowoomba and we managed to staff these stores with that magic thing called money".
Jeffrey Mark, Big W Vision Retail Manager, for suggests that there should be extended scope of practice privileges or at least external intervention to facilitate greater co-operation between local doctors and visiting Ophthalmologists such that all professional motives can be satisfied in regional and rural practice.
"Additionally scholarships to study Optometry being awarded to rural and regional school leavers might be a way to encourage more practitioners to those regional areas. I wonder also if franchise employment arrangements which take care of many logistical complexities in running an optical business might have more to offer to reduce the barriers to entry for an Optometrist wanting to establish a new business (in the country areas)".
Editor's comment: As our main story shows, optometrists are the frontline in the fight for eye health in rural and regional Australia, but there are just not enough to satisfy the need. However, it is heartening to know that the leaders and thinkers of the profession are seriously working on changing this imbalance.
References
Strong K, Trickett P, Titulaer I, Bhatia K. Health in Rural and Remote Australia. 1998, Australian Institute of Health and Welfare, Canberra as cited in Madden AC, Simmons D, McCarty CA, Khan MA, Taylor HR. Eye health in rural Australia. Clin Experiment Ophthalmol. 2002 Oct; 30(5):316-21.
Australian Bureau of Statistics 2008. Australian Social Trends, 2008. Cat no 4102.0, Australian Bureau of Statistics, Canberra, viewed August 2009 <http://www.abs.gov.au/AUSSTATS/abs@.nsf/Lookup/4102.0Chapter3002008>
Saliba AJ. Impact of rurality on optical health: review of the literature and relevant Australian Bureau of Statistics data. Rural and Remote Health. 2008 Oct-Dec; 8(4):1056.
Main R.. Rural optometry in Australia. Proceedings of the 10th National Rural Health Conference; 2009 May 17-20; Cairns, Australia: National Rural Health Alliance; 2009.
Phillips A. 'Health Status differentials across rural and remote Australia.' Aust. J. Rural Health. 2009. 17(1): 2-9
Madden AC, Simmons D, McCarty CA, Khan MA, Taylor HR. 'Eye health in rural Australia.' Clin Experiment Ophthalmol. 2002 Oct; 30(5):316-21.
Australian Government Department of Health and Ageing (2008). Report on the Audit of Health Workforce in Rural and Regional Australia, April 2008. Commonwealth of Australia, Canberra.
Australian Bureau of Statistics 2008. Population Projections Australia, 2006 to 2101. Cat no 3222.0, Australian Bureau of Statistics, Canberra, viewed August 2009 from: <http://www.abs.gov.au/Ausstats/abs@.nsf/mf/3222.0>
Katitjin K., 2008, Review of eye health of Indigenous peoples. Australia Indigenous HealthInfoNet, accessed August 2009, <http://www.healthinfonet.ecu.edu.au/other-health-conditions/eye/reviews/our-review>
Livingston PM, Carson CA, Stanislavsky YL, Lee SE, Guest CS, Taylor HR. 'Methods for a population based study of eye disease: the Melbourne Visual Impairment Project.' Ophthalmic Epidemiol. 199(1):139-148 cited in Madden AC, Simmons D, McCarty CA, Khan MA, Taylor HR. 'Eye health in rural Australia.' Clin Experiment Ophthalmol. 2002 Oct; 30(5):316-21.
McCarty CA, Mukesh BN, Fu CL, Taylor HR. 'The epidemiology of cataract in Australia.' Am J Ophthalmol. 1999 Oct; 128(4):446-65.
Wooldridge M., 1998, Launch of Aboriginal and diabetes kit, Victorian Aboriginal medical service, Department of Health and Aging Transcripts, accessed August 2009, <http://www.health.gov.au/internet/main/publishing.nsf/Content/health-archive-mediarel-1998-mwsp980720.htm>
Australian Government Department of Health and Aging (2008), Diabetes, accessed August 2009, <http://www.health.gov.au/internet/main/publishing.nsf/Content/pq-diabetes-stats>
Optometrists Association Australia. (2005), Response to Productivity Comminssion Issues Paper: The Health Workforce, accessed August 2009 <http://www.pc.gov.au/__data/assets/pdf_file/0020/10577/sub083.pdf>
Elliot A., The Decline in Bulk Billing: Explanations and Implications, Current Issues Brief no. 3 2002 – 2003, accessed August 2009, <http://www.aph.gov.au/library/pubs/CIB/2002-03/03cib03.htm>