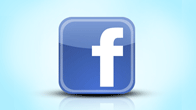 In the last few decades, technology has progressed at an immense speed and created a new age of opportunity where everything is seemingly at our fingertips – right here, right now!
Remember the fax machine? The first mobile phone? If previous decades were about technological inventions, our current decade is laying claim to the proliferation of communication and connectivity.
We live in an age where we are constantly 'on'. Whether this is positive or negative is debatable; however there is no denying that our new found level of communication is not only having a huge impact on the way in which we lead our lives, but also on the way products are branded and companies do business.
Facebook and Twitter
So just how 'on' is Australia? The number one concern most businesses say they have about social media is that they don't actually think their target market uses it. That is, until they start doing some research and realise that some of the biggest brands in the world are on Facebook and Twitter.
If companies had to scream into the crowd to identify their customers before; they now have the ability to find, target and directly speak to each one
In fact, right now, there are nearly eight million Australians active on Facebook… that's about 30 per cent of the total Australian population! For those eight million users, the average time spent on Facebook is 30 minutes a day. While 18 to 35 year olds hold a larger market share (five million), the 35-plus age bracket is the fastest growing (2.8 million). Twitter, another popular social network, is most popular amongst working adults. Over the last year, Twitter has grown by 1,000 plus per cent in market share.
Earlier this year, Melanie Ingrey, Research Director for Nielsen's online business quoted the following; "The opportunities for brands and companies to tap into the social media phenomenon are really just beginning to emerge and to date we've only seen the tip of the iceberg.
"Incredibly, 86 per cent of Australians online are looking to their fellow Internet users for opinions and information about products, services and brands, and Australians' engagement with online word of mouth communication is going to increase in coming years as social media plays an increasingly important role in consumer decision making."
If companies had to scream into the crowd to identify their customers before, now they can not only find them but target a message specifically to each one. The world is changing and people are spending a larger portion of their time online, be it reading, watching TV or researching products and services.
To combat shortened attention spans and the changing habits of their customers, many businesses are turning to social media. In a recent industry survey (Social Media and Online PR Report) it was found that the overwhelming majority of companies plan to invest marketing budgets into social media this year and next.
Social Media
Social media is the new kid on the block in terms of business development, and needless to say everybody wants a piece of the pie and nobody wants to be the last on board.
Social media is revolutionising the way people advertise and market their businesses, as well as the way they communicate on a day-to-day basis. From local to national to global, companies are achieving great success by leveraging various social media outlets, and the optical industries and associated professions should take advantage of what's readily available to them.
Social media is enabling large companies to connect directly with people looking for their product or service and what's more, it's helping them generate sales from that audience.
But, what is social media and how can you, as a person who owns or runs an optometric practice use this new found media to grow your business?
In basic terms, social media is the media of social interaction. In business, the term is used to describe interactions between people and businesses online. Social media creates a highly accessible and effective way in which you can reach your audience online. It can take many forms on many different sites; however one of the most common platforms that people use is Facebook.
Facebook is a place where people connect with each other; Facebook also provides businesses with a platform from which to converse with customers on a personal level.
How can you leverage social media sites such as Facebook to grow your business? Like other businesses are doing, businesses in the optical industry have a huge opportunity communicate with their customers, and potential customers, through Facebook.
Getting Started
First off, you need to decide on what you want to achieve with your page. Do you want to increase sales? Raise brand awareness? Build up your database? Creating an in depth strategy plan, as well as a baseline for measuring success, will help you kick-start your activity.
Secondly, you need to create a Facebook 'Page' for your product or service. A Facebook Page is different to a personal 'Profile'. Facebook Pages are used by companies and small businesses to inform customers about their products or services.
Once you set up your Facebook Page you need to load it with information and content on a regular basis and start getting your message out to your target audience.
Once you've set up your page with information and some content it's time to let your friends and customers know about your page. At this stage of your social media campaign you start to connect with your customers who have a Facebook profile and suggest your new Facebook Page to them and their social network. Before you know it, the number of people wanting to know about your business, products or services will start to increase, then your business will catch onto word-of-mouth marketing and away you go.
Remember, social media is fluid; various approaches could easily be tested for effectiveness until you figure out what is right for you and your brand.
The key to running a successful campaign on a social networking site is to decide early on what you want to achieve. Each business has a unique opportunity to interact with their audience; social media is not just about advertising, but about creating something of value to add back into the community.
A number of companies in the optical space already do this very effectively. Aside from the large corporations there are small optical stores benefitting greatly from their presence on Facebook. Shades, a small optical and sunglass chain from South Australia is a good example of this.
Shades set up its Facebook page (www.facebook.com/shadesshop) in February this year and engage with over 3,000 people who 'like' their business. Every other day, they post information on their page about new product releases, news on eyewear from around the world, new store openings and their latest sales. Their page is fun and exciting and targets their customer base very effectively.
In the same way mivision has created a Facebook Page (www.facebook.com/mivision) which is an educational resource and engaging platform for people involved in optics. By connecting with friends from the optical world in the Facebook community mivision has created an active online community of optometrists and ophthalmologists. Not only has this created a hub for people working in the eye care professions to discuss optical news and hot topics, but it has created a safe haven for optometry students to take a peek into the industry and allowed mivision to better understand it's readership and demographic.
The publishers of mivision magazine have discovered that the mivision Facebook page serves to compliment both the magazine and the website. Facebook not only helps to cement relationships mivision has with readers, but it has opened up a much larger audience of eye care professionals from around the world, who provide valuable comment and opinion on topics relevant to the local market.
Marketing with New Media
Social media does not end at content as many businesses have found interesting and valuable ways of integrating it into their overall marketing strategy.
Facebook provides businesses with an opportunity to build mini-sites within their page, which can capture fields of information. This provides optometry practices with a valuable resource to communicate to your customer's about healthcare issues, rebates, eye care research and eyewear fashion, all on the one page.
When you start to utilise social media, it gives you the opportunity to direct your communications to your customers.
The most valuable part of using social media is that it is a lean form of advertising for a small business as you are targeting people who are interested in your product or service and nobody else.
Social media depends on people opting in to what you are offering. If they are not interested, they won't opt in. with your target audience opting in to find out what you're saying your marketing efforts are going directly to the people you want to reach.
Technological developments continue unabated. For a business to survive and thrive it is imperative to stay on top of technological advances, this is particularly true for the optical industry. It is in your best interest to embrace new sales and marketing opportunities when they present themselves, and learning how to best use social media to serve your business is no different. In the current ever changing environment, social media is the new way to cost effectively market your business in a measurable and affordable way.
Blogging and others
Of course, social media is not confined to Facebook. Many businesses use Linkedin and Twitter whilst others find great success with blogging. Blogging allows you to post various articles and ideas on your own blog site. A blog can either be custom built or created using WordPress or a similar software.
Twitter has also proven a highly effective way for businesses to communicate with their audience. Twitter consists of a short message sent out to a network of 'followers'. The messages, called tweets, can only be 140 characters long. However, with the right message, you can say a lot in a few words. As a business, you can use it to quickly share information with people interested in your company, gather real-time market intelligence and feedback, and build relationships with customers, partners and other people who care about your company.
Social media continues to evolve. Within the next few years there are likely to be dozens of other options for promoting your business through various social media sites. It is in your best interest to stay ahead of the growing wave and use these new options to promote your business. Whether you are an eye care professional or a supplier to the professionals, you will find that investing in your social media strategy is a sound long-term investment.
Take the time to learn exactly what social media is. Once you understand it, you will then be able to leverage it to reach your target audience and grow your business.
Gina Lednyak is a social media strategist and a director of Wispa Social, a social media marketing agency. For further information on Wispa Social go to. You can also recah Gina at: Gina@wispa.com.au.www.wispa.com.au/social
Social Media Tips: Getting Your Business on Facebook
1. Set Goals. Start with an end goal, decide what you want to achieve through a Facebook Page, have a benchmark for success in mind, then formulate a plan in line with your marketing strategy to help you reach your goal.
2. Create a Page. To create a Page for your business go to http://www.facebook.com/pages/create.php. Make sure the name and categorisation of your page is correct as this cannot be changed later.
3. Add Content. Populate your page with valuable and strategic profile information and rich content. Make sure you have plenty of imagery and a clear profile picture.
4. Spread the Word. Seed your page, let all of your friends and business contacts know about your page, send out an EDM to your existing database, and if possible run Facebook Ads.
5. Stimulate Conversation. Create conversation! Remember you are not talking at people, you are talking to people and engaging them. Listen, respond and value your friends and members to your page, and ensure your page is fresh, interesting and interactive.
Corporate Social Media
To understand what internet users are saying about their product, Transitions Optical monitored their social media presence and have maintained Facebook and Twitter pages since the end of 2009. Here is what Kate Mulcahy, the marketing manager of Australia and New Zealand has to say about the importance of social media and how to manage it.
We keep an eye on blogs and comment threads to understand the positive, negative and neutral conversations on our brand, and the industry as a whole.
Social media isn't a fad it's a fundamental shift in the way we communicate. With 78 per cent of consumers trusting peer recommendations, our priority is ensuring wearers and potential wearers of Transitions lenses are receiving the right information to make their decision,
The important part about social media is that it's about conversations, and the best communicators start as the best listeners. We don't want to just blast our messages out to the open world and hope someone is listening; we want to engage the public in meaningful dialogue.
We understand that not everyone will like our brand, and we don't want to try to force them to. And we certainly don't want to trick them in any sort of way – it's all about transparency, transparency, transparency!
We won't prevent anyone from being negative about Transitions lenses, if that's their opinion. Because of the nature of the blogosphere most queries work themselves out, with other users stepping in and providing an answer to a query. If this doesn't happen, we can step in and politely introduce ourselves as being from Transitions Optical, and unobtrusively offer our help by explaining the facts. But this hasn't had to happen yet."
We are certainly not overlooking traditional online activity. We maintain our Transitions Optical Australia and New Zealand website, create microsites such as lifelesssquinty.com around our Squinty campaign, the online tool we sponsor, my-glasses-guide.com as well as search engine marketing on sites such as Google.
It's also about striking the right balance of push/pull. We can 'push' out our content and drive people towards us through our own brand websites, but just as importantly, we want to 'pull' interest in by creating content in other relevant spaces.
The Transitions Optical social networking pages are available at:
Facebook www.facebook.com/TransitionslensesDownUnder
Twitter: www.twitter.com/TransitionsAUNZ
Social Media Revolution Stats
1. Over 50 per cent of the world's population is under 30-years-old … 96 per cent of them have joined a social network
2. Social Media has overtaken porn as the number one activity on the Web
3. 1 out of 8 couples married in the U.S. (in 2008) met via social media
4. Years to reach 50 millions Users: Radio (38 Years), TV (13 Years), Internet (4 Years), iPod (3 Years)…
5. Facebook added 100 million users in less than 9 months…iPhone applications hit 1 billion in 9 months
6. Facebook now has more than 500 million active users worldwide, 50 per cent of these users log onto Facebook in any given day and the average user has 130 friends
7. If Facebook were a country it would be the world's 3rd largest behind China and India
8. Facebook tops Google for weekly traffic in the U.S.
9. The fastest growing segment on Facebook is women over 55
10. The second largest search engine in the world is YouTube
11. China's QZone has over 300 million people using their services (Facebook's ban in China plays into this)
12. Russia has the world's most engaged social networking audience, with visitors spending 6.6 hours and viewing 1,307 pages per visitor per month. Vkontakte is the number one social network in Russia.
13. 2009 US Department of Education study revealed that on average, online students out performed those receiving face-to-face instruction
14. 1 in 6 higher education students are enrolled in online curriculum
15. 80 per cent of companies use LinkedIn as a primary tool to find employees
16. Ashton Kutcher and Ellen Degeneres (combined) have more Twitter followers than the population of Ireland, Norway, or Panama.
17. 50 per cent of the mobile Internet traffic in the UK is for Facebook… people update anywhere, anytime… consider what that means for bad customer experiences?
18. Generation Y and Z consider e-mail passé…In 2009 Boston College stopped distributing e-mail addresses to incoming freshmen
19. Wikipedia has over 13 million articles…some studies show it's more accurate than Encyclopedia Britannica…78 per cent of these articles are non-English
20. There are over 200,000,000 blogs and 54 per cent of bloggers post content or tweet daily
21. If you were paid a $1 for every time an article was posted on Wikipedia you would earn $1,712.32 per hour per hour
22. We don't have a choice on whether we DO social media, the question is how well we DO it.
References:
1. http://socialnomics.net/2010/05/05/social-media-revolution-2-refresh/
2. http://www.insidefacebook.com/2009/02/02/fastest-growing-demographic-on-facebook-women-over-55/
3. http://www.facebook.com/press/info.php?statistics
4. http://en.wikipedia.org/wiki/World_population
5. http://www.comscore.com/Press_Events/Press_Releases/2009//Russia_has_World_s_Most_Engaged_Social_Networking_Audience
6. http://www.web2asia.com/2009/02/24/the-world-s-largest-online-social-network-qzone
7. http://www.ecademy.com/node.php?id=143851
8. http://en.wikipedia.org/wiki/Reliability_of_Wikipedia