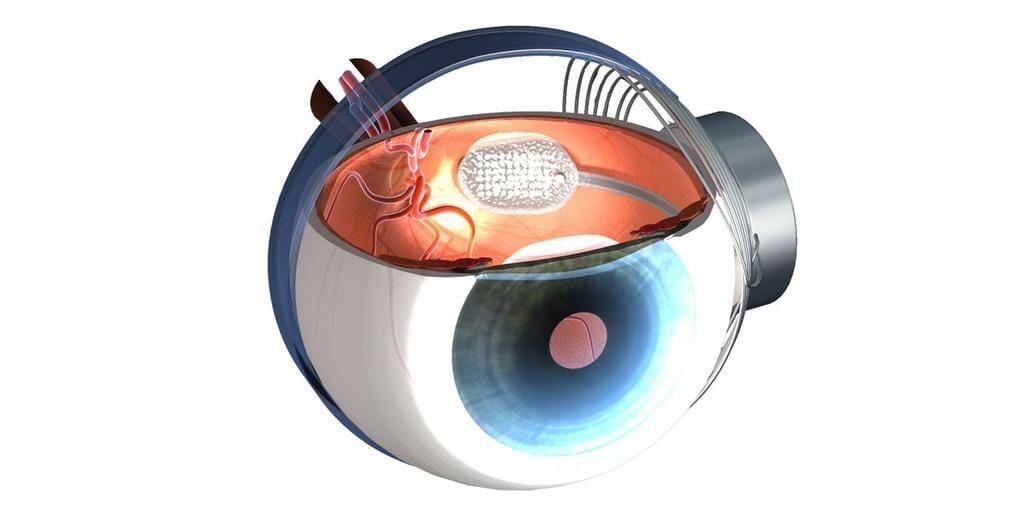 A US company has gained approval to sell a bionic eye – dashing Australia's hopes to lead the world in commercialising such a device. The term "Bionic" refers to the use of engineered materials to stimulate, improve or replace bodily functions.
The Argus II, which has been developed by Los Angeles-based Second Sight Medical Products, recently received commercial go-ahead for sale in Europe. While approval has not yet been acquired to sell the product in America, the company is considering launching it in Australia in the future.
According to Second Sight's business development vice-president Mr. Brian Mech, the device, including the implant, glasses, camera and battery, will cost USD$100,000 and surgery about USD$10,000 to USD$15,000.
Special battery-powered glasses with a camera attached transmit signals to a transplanted device which sends visual signals to what is left of the nerves behind the retina.
Second Sight claimed that in its trials, a majority of patients could recognise large letters, locate the position of objects, and some could read short words
These signals are transmitted to the brain and interpreted as sight.
Second Sight claimed that in its trials, a majority of patients could recognise large letters, locate the position of objects, and some could read short words.
Australian consortium Bionic Vision Australia (BVA) has also developed a bionic eye that addresses similar categories of blindness. While the prototype was unveiled in March 2010, the first clinical trials are not expected to be underway until 2013. BVA and its research partners were granted AUD$42 million of AUD$50million in government research and development funds to work on the bionic eye, a project that the former prime minister, Kevin Rudd said "could be the most important medical advancement in our lifetime".
However U.S. and German-based researchers appear to be more advanced in developing and marketing bionic eye technology.
The president of German-based Retina Implant, Mr. Walter Wrobel, said his company planned to obtain CE marking next year for sale of its device. His company has already implanted 11 patients in its clinical trial, and six in its main clinical study.
Dr. Mech said Australia is one of the best funded in terms of research projects into bionic eye development, however other organisations are at more advanced stages of development.
As in the case of Cochlear-type ear implants, he believes there will only be room for about three major players to succeed commercially with bionic eye transplants.
Dr. Mech said a country's regulatory framework, ability to reimburse outlays, and population were factors in deciding the order of countries in which it would seek to apply for commercial accreditation.
He said Australia's relatively small population was not an obstacle due to the concentration of that population in cities.
"Australia is definitely on our radar screen," he said.
A spokeswoman for BVA said the consortium is still in the hunt to be a world leader in developing bionic vision. She said that while it is true that both Second Sight and BVA seek to create devices that provide vision by stimulating cells at the back of the retina, BVA is working on different technology for processing images that address how much visual information a visually impaired patient needs.
The spokeswoman said that the case of the Cochlear implant showed that first-to-market does not necessarily equate to the eventual world leader in a new technology.
Work on restoring vision artificially began in the 1960s when Giles Brindley of London's Medical Research Council lined a cap with electrodes and placed it on a blind patient's head. Pulses transmitted through the cap caused the patient to 'see' white light. The technology progressed, and in 1995, a blind teenager was the first person to be implanted with a bionic eye. Then, in 2000 a blind woman had her sight partially restored when a bionic system sent signals to her optic nerve.