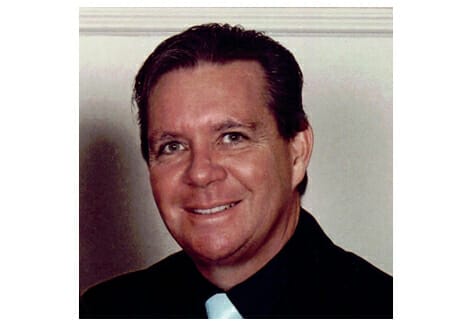 It is with great sadness that we acknowledge the passing of John Moore, the Founder and Managing Director of Prescription Safety Glasses.
John Moore passed away on the morning of 24 November at Dove Cottage Caloundra as the result of serious injuries he suffered in an accident. At the time of his accident he was on his property overlooking the Maroochy River on Queensland's Sunshine Coast. He was just 55 years of age.
Mr. Moore's fiancé, Ruth Greenaway said he was a passionate family man who died doing one of the things he loved best. "John was passionate about his sports and the toys that went with it – his Harley Davidson, ski boat, quad bike, dirt bike, remote control cars and helicopters and most recently his go-kart which he raced at the weekends. He loved speed.
"When he had the accident on 2 October, he was playing on his quad bike out the back of our property with our neighbour's kids in among the cane fields. It was something he loved to do – he always encouraged the children to get out and have fun and would join them on the motorbikes and quad bikes every weekend, or take them out on the boat fishing."
Ms. Greenaway said he was also the ultimate gentleman. "John was extremely generous with his time, knowledge and love. He had many, many friends.
"We called him 'have a chat' – he'd talk to anyone and everyone… his first question was always 'how are you' then 'and how's business?' – he was genuinely interested in and cared about people's well-being."
Early Years
Born in Campsie in NSW, John Moore trained as an optical dispenser then went to work with OPSM for three years before establishing his own optical dispensing business at Caringbah. He was involved in the establishment of a string of retail stores called "The Optical Shop" then, after many other business ventures, he returned to optics.
Mr. Moore spent many hours conducting visual screenings for miners in Australia, Papua New Guinea and Indonesia. As a result of this experience he established a visual performance-screening program for people working in areas with low light. Having observed that every job function had different requirements, he then began to make individual prescription safety glasses for the workers. As a result, productivity in the mines increased.
Prescription Safety Glasses
Mr. Moore's passion for safety eyewear led him to establish the company Prescription Safety Glasses (PSG), to specialise in individual prescription safety eyewear.
A firm believer in the importance of occupation specific safety glasses for workers in industry, he successfully campaigned for an industry standard to be established, and as a result, AS/NZs1337.6 was released in April 2007. Mr. Moore vigorously encouraged optometrists and industry specialists to adhere to the standard to ensure that workers were protected.
Over time Mr. Moore designed frames to meet the needs of workers in a variety of industries – from miners and electricians to flight maintenance crew. "He loved to talk to people about their eyewear needs then design a superior solution for them. He recently worked with a postman to completely re-design a frame so that it would fit comfortably beneath his helmet," said Ms. Greenaway.
She said John was proud of the business model he established that supported independent optometrists around Australia by enabling them to supply prescription safety glasses to industries in their local area. Over 650 optometrists now carry PSG products. "PSG has the largest number of certified frames as a result of John's continuing passion to supply a product that is first of all a safety product and secondly streamline," said Ms. Greenaway.
But it wasn't only his customers who appreciated Mr. Moore's willingness to find solutions to meet their needs. At PSG, the staff welcomed his interest in their well-being and their work conditions as well as his desire to help them find solutions to all of their challenges – whether professional or personal.
Recently Mr. Moore sold shares in PSG to Essilor Australia.
In addition to managing PSG, Mr. Moore was actively involved in research and development projects. He trained others, including medical staff, to conduct visual screenings at a hospital in Irian Jaya Indonesia, a difficult and dangerous place to access. And prior to his death was seeking to formally conduct research in 2012 into the area of visual performance in low-light conditions. That research will now be conducted in his name by other researchers.
John Moore leaves his parents, Jean and Barrie, his fiancé Ruth and her daughters Samantha and Victoria and his daughter Lauren.