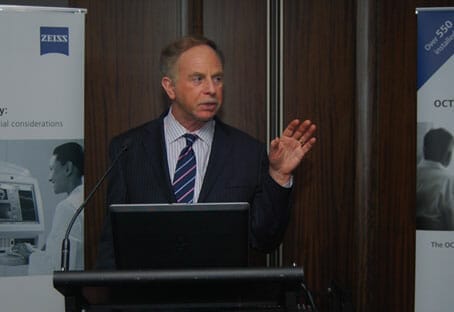 Dr. Jerry Sherman O.D., optometry's most prolific author, has conducted a series of seminars on OCT in optometry.
The series was organised by Carl Zeiss Vision and provided delegates with an international perspective of the role OCT plays in optometry practice while also addressing key clinical and commercial considerations for all optometry environments.
Dr. Sherman is a Distinguished Teaching Professor at State University of New York College of Optometry and the Schnurmacher Institute of Vision Research. He has published more than 725 clinical articles, research manuscripts, books and book chapters and CDs.
The lectures, which were presented on the Gold Coast, Sydney and Melbourne, provided delegates with 3T CPD points.