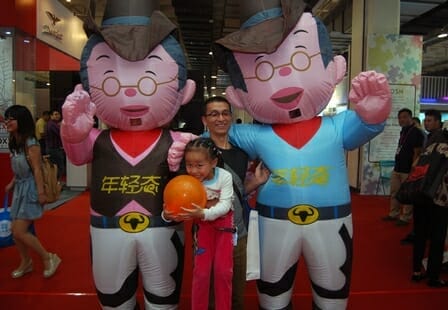 It may not have the je ne sais quoi that Paris has with SILMO, or the edgy cool that Italians bring to MIDO, but what the China International Optics Fair (CIOF) does have – and on a scale beyond the wildest dreams of most optical show organisers – is business. Big business!
The 25th CIOF, held in Beijing, in September showcased more than 800 exhibitors and 324 global brands from 21 countries and regions. The show was held over three show grounds, covering a massive 55,000 square metres.
In common with other optical shows, CIOF 2012 displayed and demonstrated the latest optical products – from spectacle frames, sunglasses, 3D glasses, to lenses and contact lenses – and the
full range of equipment, machinery and raw materials for every aspect of the optical industry.
Already established as an optical manufacturing centre for foreign optical companies, China has a massive internal market, and CIOF showcased more than 500 Chinese exhibitors.
Wandering through the crowded halls, the overwhelming impression is that the optical business in China is thriving – everywhere there are people poring over samples, punching calculators and placing orders.
A quick consideration of the numbers is all that is required to demonstrate just how lucrative the Chinese optical market is: China, with its population approaching 1.4 billion, has an estimated 550 million citizens needing vision correction. Official estimates put the number of eye care professionals (ECPs) in China at 30,000 – that's a staggering 18,000+ patients for every known Chinese ECP.
No wonder the Chinese market is being so eagerly courted by international luxury brands – with a number of new international brands, including US sunglass heavyweight Maui Jim and the exclusive Danish eyewear designer Fleye – setting up stands in Beijing for the first time this year.
mivision was the only Australian optical media outlet invited to attend CIOF 2012, which is one of the largest and most authoritative optical exhibitions in Asia.