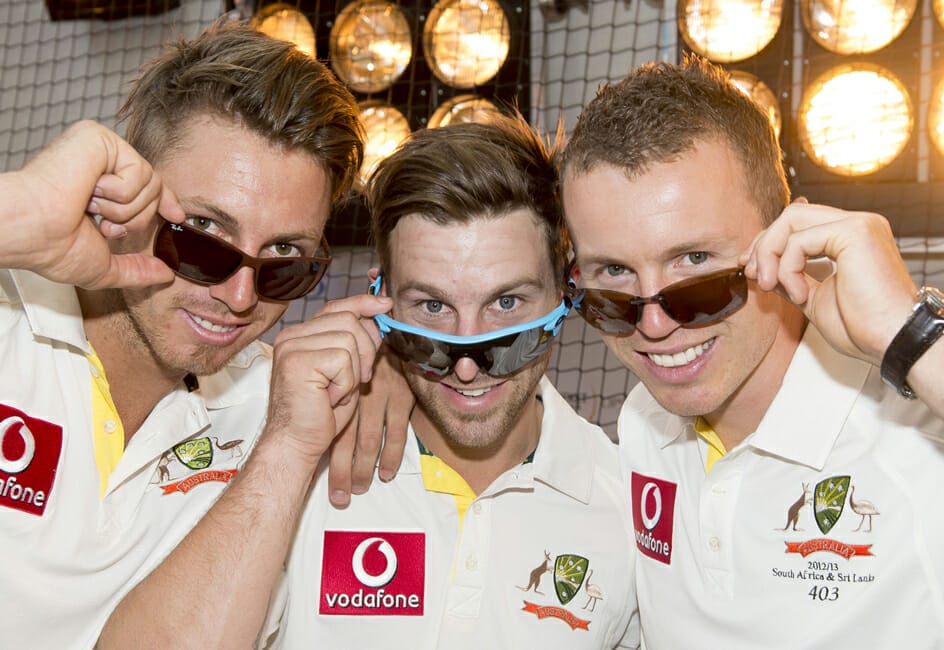 OPSM will be the 'official eye care partner' for Cricket Australia for the next five years. The announcement was made on 30 October at an event attended by Australian cricket players, James Pattinson, Matthew Wade and Peter Siddle (pictured) at OPSM's eye hub flagship store, in Melbourne.
In its role, OPSM will provide Australia's elite cricket players with optometry services, world-leading technology and the latest range of sunglasses and spectacles.
Speaking of the partnership, Mike McKenna General Manager – Operations, Cricket Australia, said: "We are thrilled to bring OPSM on as a gold partner and look forward to working with its team of experts over the next five years to help build awareness of the importance of protecting eyes for both players and spectators."
According to research from OPSM, on average, a cricket fan spends 5.1 hours in direct sunlight watching a match – well above the 11 minutes it takes for Australian UV to cause potential sun damage in the middle of summer*.
OPSM claims that 10am – 2pm, the period during which most cricket games are played, is when the risk of UV exposure is at its highest. However, according to Essilor's Professional Services Manager, Helen Venturato, this is "not the end of the story", because the eyes are at greatest risk of UV exposure when the sun is lower – in the morning and in the late afternoon.
"The majority of UV exposure to the eyes comes when the sun is low to the horizon," Ms. Venturato said.
"A greater proportion of UV radiation reaches the eyes from scattered light, from clouds and from reflected surfaces," she said.