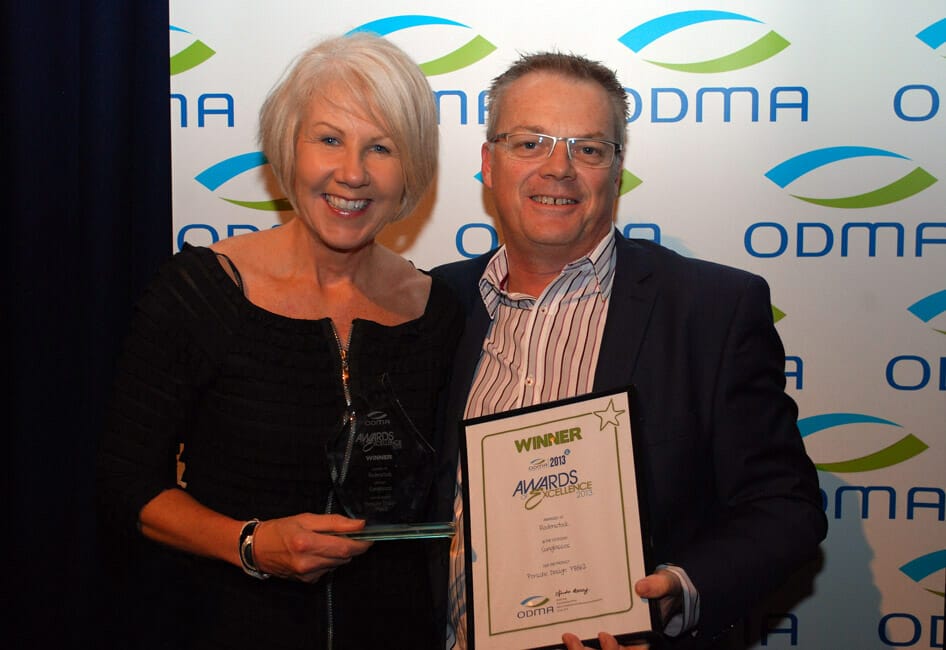 Winners of this year's prestigious ODMA Awards were recognised at the ODMA 2103 gala dinner, held at the Brisbane Convention and Exhibition Centre on Saturday 6 July.
All exhibitors at ODMA 2013 were invited to submit products for judging. Three finalists were selected by the independent judging panel from each of eight product categories.
The judging panel, chaired by ODMA Executive Director Finola Carey, comprised Fiona Stapleton, Professor and Head of School at UNSW School of Optometry and Vision Science; David Wilson, former OTEN dispensing head teacher and now Education Consultant at ICEE and Adjunct Senior Lecturer Vision CRC; Independent practice owner and optical dispenser Grant Hannaford; and publisher of Eyetalk, Margaret McCann.
Winning Products
Category 1 Optical Frames: Eyes Right Optical
Category 2 Sunglasses: Rodenstock
Category 3 Children's Frames: General Optical
Category 4 Sports Eyewear: Mimo Pty Ltd
Category 5 Lens Design: Essilor Australia
Category 6 Lens Treatment: Essilor Australia
Category 7 Equipment: European Eyewear
Category 8 Product Environment: Safilo Australia
Sales Rep Awards
For the first time, ODMA awards were also presented to outstanding sales representatives across Australia and New Zealand.
The winners were:
NSW & ACT: Ros Boland, Rodenstock
QLD & NT: Bonnie Smith, Maui Jim & Zeal Optics
VIC, TAS & SA: Lisa Wymond, Eyes Right Optical
WA: Amy McAllan, Essilor
NZ: Rae Long, Eyes Right Optical, NZ