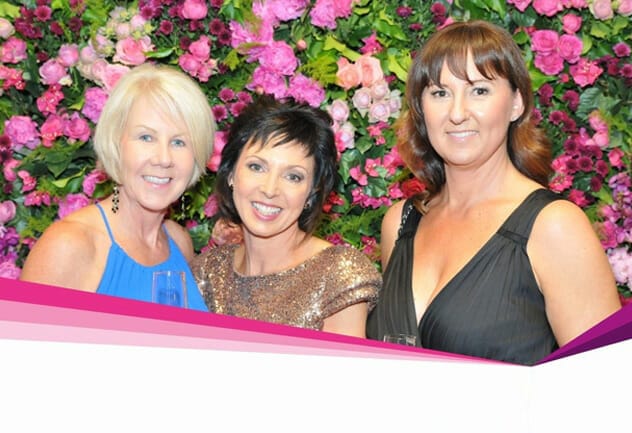 Optometrists and women of the Northern Territory have never had more reason to be proud.
Helen Summers, principal of Helen Summers Optometry at Fannie Bay in Darwin has been awarded the 2013 Business Owner Award at the annual Telstra Business Women's Awards presentation.
Ms. Summers was recognised earlier this year with Telstra's 2013 Northern Territory awards for Business Woman, Business Owner and Business Innovator of the Year.
Ms. Summers said receiving the national award was "a wonderful surprise and an absolute honour".
She said the Telstra Business Awards are very valuable for bringing awareness to women in business and that she hopes they will inspire other women to achieve in business.
"This award is great for optometry, and great for small businesses, particularly for people in regional and remote Australia. I hope I can use it to bring awareness of independent optometry, of the work being done to close the gap on indigenous eye health and awareness of the Vision 20:20 goals. I hope it will also inspire women to have their own business or to go to that next level in management.
"The progression of women in careers is still hampered by the inherent underlying attitude to, and of, men in leadership. We have benefited from the 1994 Discrimination Act and Business Council's mentoring of women but what we really need is to change the culture of traditional organisations," Ms. Summers told mivision.
Ms. Summers established her Eyecare Plus practice in Darwin in 1998 with second hand equipment and no bank funding. Soon after she established outreach services to under-serviced regional and remote Indigenous communities in Katherine, Nhulunbuy, Kakadu and Arnhem Land. She continues to deliver these services and manage her practise with her colleague, Emma Robinson, three practice staff and two optometrists. Additionally she lectures on dry eye and diabetic retinopathy and in 2014, will mentor students from Flinders and New South Wales Universities.