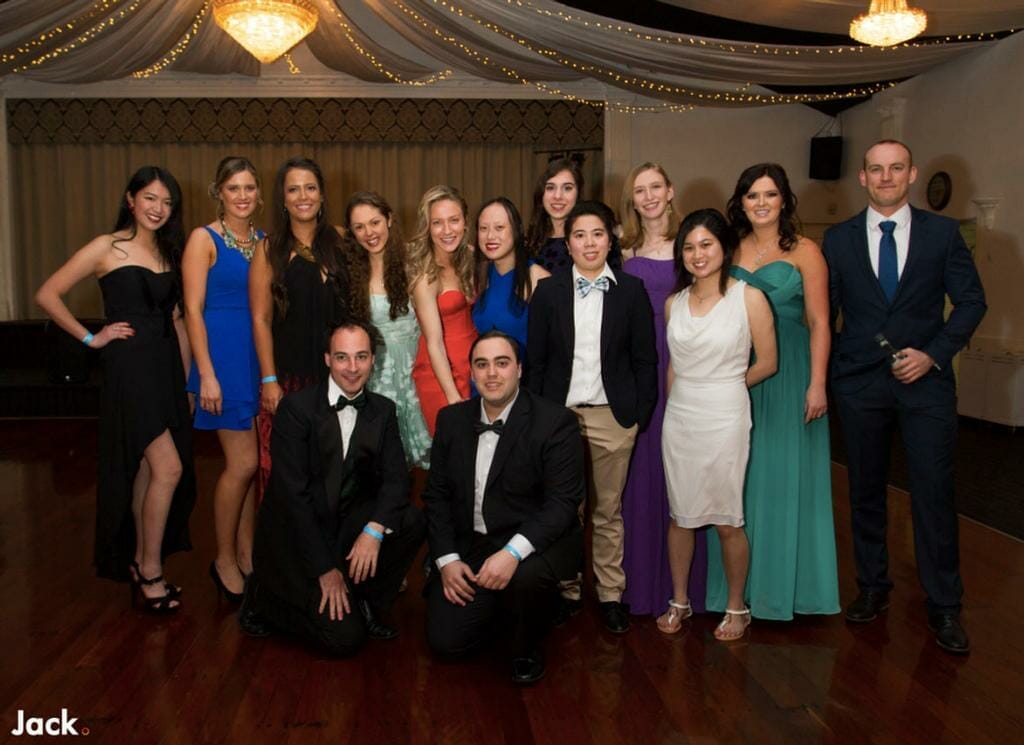 The inaugural Flinders University Optometry EyeBall took place on 12 September at the Grand Ballroom in Adelaide, with over 150 students attending. It was a chance for students to ditch their lab coats, put down their retinoscopes and trial kits, and mingle with fellow pupils outside of the logMAR chart-covered uni walls many students have come to fondly call their second home. Both staff and students enjoyed a night of dancing, laughter, and shameless amounts of selfies in a VW combi-van-turned-photobooth 'Daisy'.
There was much to celebrate following a solid year of study as well as the development of the optometry school itself. The much anticipated completion and launch of the Flinders Vision Clinic in July has been a highlight, providing students with an invaluable on-campus opportunity to practice their clinical skills in a realistic setting. Alongside the Clinical Skills Teaching Space, which opened in 2010, Adelaide optometry students now have diverse opportunities to practice diagnostic procedures with world-class equipment.
As well as acknowledging the school's more serious achievements the EyeBall presented the perfect opportunity to recognise some of the most colourful characters in our cohort. Drinks and laughter flowed as bets were made on who would receive the coveted titles, which included The Vitreous Humour award (Class Clown) and Most Likely to Need a Guide Dog (student with the highest script).
The EyeBall is one of a few events that the Flinders University Optometry Students Association (FUOSA) organised during 2014. Sponsored by Luxottica and Provision, profits from the EyeBall will help fund student clinical placements, an integral part of the Flinders University Optometry program.
The FUOSA team is now planning their first charity event – 'The 6/60 Experience Paint Edition' – a paint party to mark the end of another fulfilling year at Flinders University for optometry students while at the same time raising funds for the Royal Blind Society.
Under the direction of Foundation Chair of Optometry and Vision Science, Prof. Konrad Pseudovs, the Bachelor of Medical Science (Vision Science)/Masters of Optometry course at Flinders University is the only program in Adelaide that students can graduate from as qualified optometrists. In fact, this year will see the course's first graduating optometrists, ready to go out and perform their optical magic.