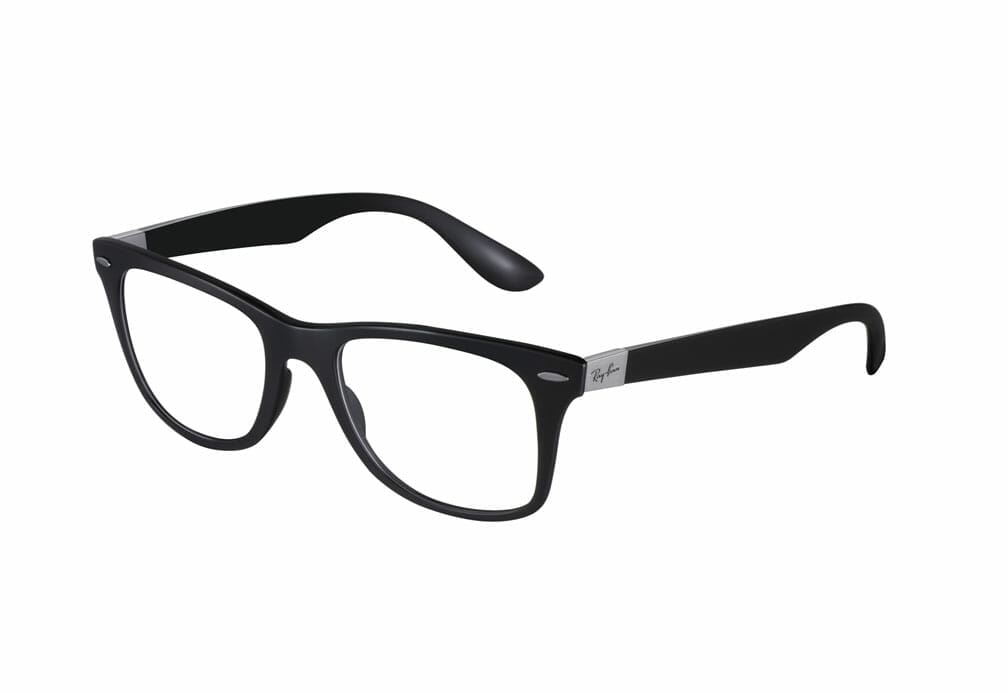 Liteforce, the next-generation material Ray-Ban uses for sunglasses, is now also available in the optical segment. Liteforce is a semicrystalline thermoplastic with outstanding resistance to chemical and mechanical agents.
For this reason, it is used in the aerospace and chemical industries. Its key benefits in optical applications are lightness, flexibility, durability and comfort.
Pictured here is the RX7034, a Liteforce optical version of the classic Wayfarer. This lightweight model comes in a wide range of colours, including matte dark grey, matte dark blue, matte green
and glossy purple red.