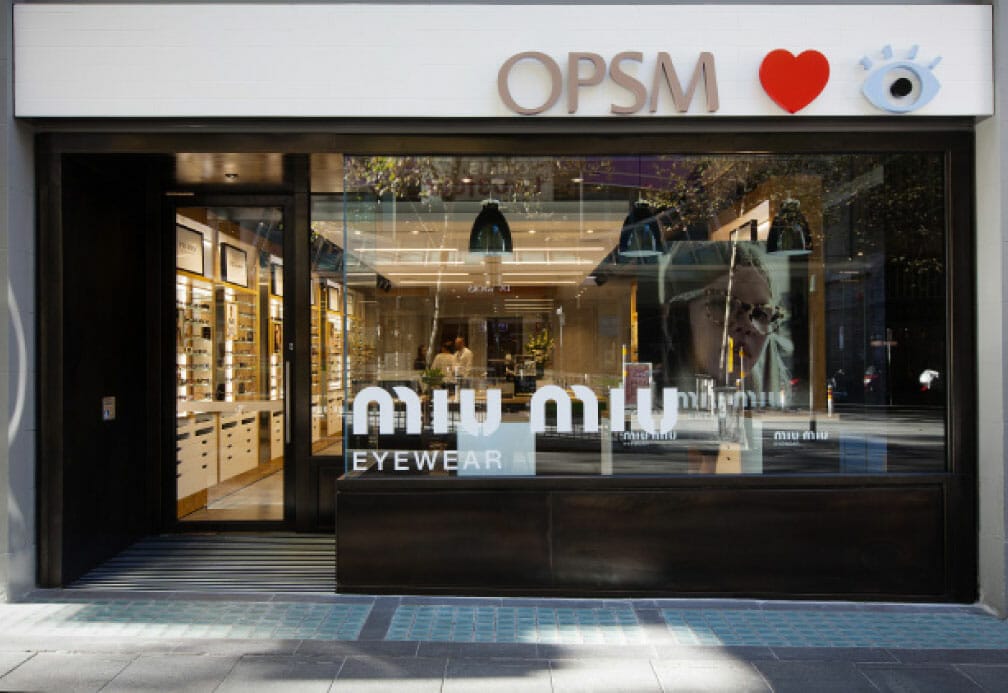 OPSM is targeting the premium eyewear market with a new luxury store opening in the heart of Melbourne's premium fashion precinct. The store marks a departure from OPSM's traditional retailing model, with 60 per cent of the range comprising luxury frames and sunglasses from brands that include Bvlgari, Dolce & Gabbana, Giorgio Armani, Michael Kors, Miu Miu, Oliver Peoples, Prada and Versace.
The store will stock the most expensive sun and optical frames currently available in Australia – Bvlgari Le Gemme optical frames priced at AU$7,500 and Dolce & Gabbana Mosaico sunglasses valued at $7,800. Less expensive yet still at the upper end of the scale are 20 pairs of sunglasses and optical frames priced at over $1,000.
OPSM Senior Buyer, Rebecca Demetriou said when selecting frames for the new store the focus was on delicate craftsmanship and materials used to create the luxury pieces on range. "The Dolce & Gabbana Mosaico limited edition sunglasses are created with over 1000 venetian glass tiles that embellish the front and temples of the frame in order to recreate different types of flowers, from romantic red pansies to the delicate hues of pink gerberas. The crème-de-la-crème of the store's offering is Bvlgari's Le Gemme $7,500 optical frames, set with 10 pear shaped mother of pearl flowers sourced by a Bvlgari Gemmologist," she said.