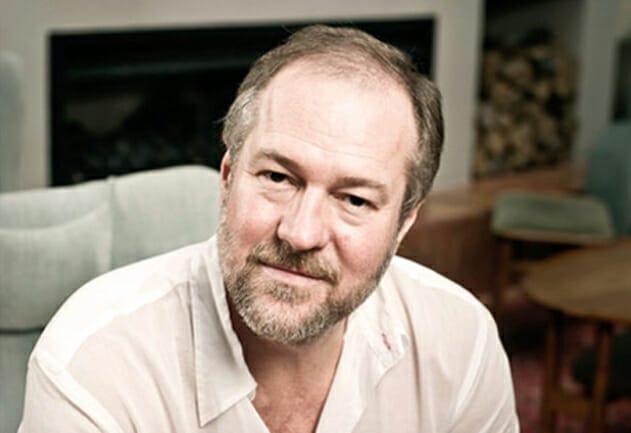 I've been practising optometry and specialising in contact lenses for well over 30 years. In that time, I've been fortunate to see some breakthrough developments in contact lenses that have significantly improved outcomes and patient eye health and safety.
In the late 70s and early 80s, we had the first big breakthroughs with the emergence of gas permeable hard lenses and higher Dk, high-water soft lenses. These made a tremendous difference to corneal physiology. After that, we had the development of toric soft lenses and then in the late 80s, the first disposable soft lenses emerged. This was followed by daily disposables in the late 90s and then silicone hydrogels (Si-Hy). All told though, there have only been one or two significant developments per decade.
Although silicone hydrogels deliver plenty of oxygen to the cornea – approximating no lens levels – they did not provide the 'Holy Grail' of safe extended wear. The rates of Microbial Keratitis (MK) were no better than before and there were a number of complications that arose from the higher modulus materials and higher surface friction. Since then, we've had new generation materials with lower moduli and various modifications to enhance wetting and comfort, as well as daily, toric and multifocal versions. Generally, a silicone hydrogel is now the lens of choice for most practitioners and we obtain excellent results. In my case, a daily disposable, where available, is also my lens of choice: Daily disposables eliminate the issues of solution-lens interaction, while reducing risks of infection, non-compliance, deposits and complications.
Eureka!
Around four years ago, I first became aware of the unique Alcon Dailies Total1 lens, a water-gradient, single use lens that colleagues in Europe were raving about. It was only in 2014 that I was finally able to get hold of these lenses. I was impressed with the outcomes in the pre-launch trials I conducted, as were my patients. Some reported dramatic improvements in both initial and end of day comfort, longer wearing times, reduced redness, improved and more consistent vision and less greasing up of the surfaces. For most, it was either significantly better, or at least as good as what they had worn before (if they were asymptomatic happy wearers). Only one patient had issues with removing the lens (dry fingers are essential). I suspect her flat corneas complicated this, as her habitual lens was a 9.0BC one-day lens.
…as always, the only thing that really counts to practitioners and patients is real world performance
Evolution
The secret behind this significant development of daily disposables and indeed, silicone-hydrogel material evolution, is that some clever scientists found a way to provide a highly lubricious surface (low friction),1 with reduced surface modulus (gradient modulus).2
These unique properties result from a very high water content (around 80 per cent water) surface gel of around 6 microns, surrounding the 33 per cent si-hy core material (gradient water content). The outer micron or two approaches 100 per cent water.3 As David Kading put it, 'We no longer can tell where the lens stops and the tears begin'.
This was all done without compromising the high oxygen levels we demand these days: The 33 per cent water si-hy core approximates the high Dk we see in Air Optix Night and Day and is indeed a similar material but without the surface compromises. Fantastic stuff. The science behind such low friction surfaces is known as tribology. I won't get into that in detail but you can read more about it online:
http://www.nzoptics.co.nz/incontact/2014/Jun14.htm
Real World Results
So you've heard some of the science and material properties that make this lens unique but as always, the only thing that really counts to practitioners and patients is real world performance.
I was impressed with the lens from the get-go and was blown away by the 'wow' response from patients. I recently saw a young patient who'd almost stopped wearing CLs due to comfort and vision issues aggravated by side effects to medication for ADHD. She was also taking a potent sleeping pill to compensate for the insomnia from the ADHD drug, had large pupils and was not happy. I told her I had a lens that could make a difference. As soon as I applied the Dailies Total1 lenses she started oohing and aahing with exclamations of 'OMG, they are sooo comfy I can't even feel them!'
If it works so well in complicated patients, you can imagine it works even better in general practice. It would thus be a first choice lens for many patients.
Although I rarely see cost as a barrier, some practitioners lack the confidence to prescribe a premium lens, fearing objection from a patient. It really isn't an issue. Once you explain the technology and benefits – and the patient experiences great results in a trial – then the cost of a coffee per day is not a stumbling block.
So my patients and I are not only impressed but also convinced. That said, some practitioners need a bit more convincing. In particular, the new generation optometrists say, 'show me the evidence base', so here we go.
PEaCE Man
It is one thing to see patient responses from international studies but it's even more appropriate when the data is local and assesses the typical patient populations we see in Australia and New Zealand.
The Australia and New Zealand Product Evaluation Assessment and Clinical Experience Survey (PEaCE) evaluated initial and two-week responses of 248 current contact lens wearers from 61 practitioners. The patients promised to wear fresh lenses each day, with no overnight wear and had no systemic disease or ocular medication to cloud the data. The patients' habitual lenses were compared, which included around 18 brands with the typical spread of what we might find in clinical practice. As in many studies, around two-thirds were female, with around 71 per cent Caucasians and an average age of 36.
59 per cent reported a 'wow'' experience when first inserting Dailies Total1,
72 per cent of patients reported dryness/discomfort with habitual lenses, and
76 per cent experienced a reduction in these symptoms with Dailies Total1.4
As well, the study showed there was a:
46 per cent increase in clear vision at the end of the day,
59 per cent increase in all day comfort,
166 per cent overall increase in those reporting their Dailies Total1 lenses felt moist from insertion to removal, compared to their habitual lenses, and
99 per cent of patients said their lenses felt 'like new'.4
That's not bad, is it?
Further, 77 per cent agreed that they sometimes forgot they had them in; an overall 42 per cent increase – again compared to habitual lenses – with a 79 per cent intent to purchase Dailies Total1.4
So these are pretty impressive results with a whopping 9:1 preference for Dailies Total1 (over habitual lenses).4 The fact that a European PEaCE study found a 13:1 preference for Dailies Total15 backs up my comment about the value of local data. This difference could signify many things but space precludes an in depth discussion on that here.
Eight out of 10 patients in ANZ4 and nine out of 10 patients in Europe5 agreed that their lenses are so comfortable they don't feel anything – much like my aforementioned patient's anecdote.
All of the practitioners involved in this ANZ specific evaluation agreed that Dailies Total1 was easy to fit.4
46 per cent of ECPs agreed that vision was better,
96 per cent agreed comfort was better, and
73 per cent agreed they preferred the fit compared to other DD lenses.4
Most practitioners would recommend them to their colleagues and agree that Dailies Total1 is a significant advance in technology with all welcoming the lens to their practices.4 Sixty-nine per cent of ECPs believe that patients are willing to pay more for the technology and over 80 per cent would fit them to more than half of their new and existing patients.4
Evidence Base
Some people want more 'scientific' evidence. You seek? I shall find!
The following three papers appeared in the top-rated, peer reviewed journal, Optometry and Vision Science (OVS) between July 2013 and March 2015.
In the July 2013 edition of OVS Belda-Salmerón et al, evaluated 'Diurnal Variations in Visual Performance for Disposable Contact Lenses'.6 They found that although for many measures there were no significant differences; Dailies Total1 yielded better values for Visual Acuity and Contrast Sensitivity measures, than the commonly prescribed, comparative study lenses.6 The researchers declared no financial or proprietary interest in any of the products studied.
This nicely backs up what we find in clinical practice. In many cases improved acuity is found and quite commonly with 0.25D less minus in low to moderate powers and maybe 0.50D less for higher powers.
We know that the tear film has the most influence on wave-front aberrations and in particular, the variability of aberrations with blinking, drying, watering and surface disturbances from deposits.
Thus it was again nice to see some scientific evidence of Dailies Total1 performance in areas that affect such things. In their March 2015 OVS paper, 'Clinical Performance of Three Silicone Hydrogel Daily Disposable Lenses',7 Varikooty et al, report that although all the comparative test lenses performed well, Dailies Total1 provided the longest non-invasive tear breakup time (NITBUT) and the greatest wettability.7
So the magic surface does work, as we clinicians know.
In an earlier study by Varikooty et al (OVS September 2013), 'Comfort Response of Three Silicone Hydrogel Daily Disposable Contact Lenses',8 they report that comfort in the first eight hours of wear was highest for Dailies Total1 and that in a suggested new metric of 'cumulative comfort' (CC), Dailies Total1 also performed better than comparative study lenses.8 The authors' acknowledge funding from Alcon for these two studies.
Just because researchers receive funding from a company doesn't mean that they are biased. One hopes that the rigours of academic research and the peer review process will ensure rock solid ethics are in place.
I, too, receive payment for my presenting and writing; it makes up part of my income. It takes considerable time and effort, much reading, study, evaluation of papers and data, family sacrifices and many late nights and weekends spent on such things. Sometimes I say nice things about a company's products and sometimes I don't. I consult for numerous companies and have always maintained my independence. I sign contracts that any advisory work, consulting, trials, lecturing or writing is unrelated to the volume of lenses I purchase and that such involvement does not bias my prescribing in any way. So it is with the compliance structures that are in force these days.
In another recent paper from the respected BCLA journal Contact Lens & Anterior Eye, Del Águila-Carrasco et al9 support my opening proposition that there are now lenses that approximate 'no-lens' conditions of corneal function. The conclusion of their paper, 'Assessment of corneal morphological changes induced by the use of daily disposable contact lenses' stated that: "Dailies Total1 was the lens that had the most similar behaviour to the non-contact lens scenario".9
In Conclusion
One must give credit where credit is due and Dailies Total1 delivers above and beyond what many other lenses do.
My research and clinical experience tells me pretty quickly when we have a winner: Over the years I've been fortunate to be on the cutting edge of RGP materials, high-water disposables, si-hy high Dk soft lenses and much else.
When a new lens provides us with a significant step forward in the evolution of soft lenses – that delivers clinically and academically proven benefits and performance enhancements – then we should embrace it and use it.
The bottom line is that Dailies Total1 provides as close to 'no-lens' performance as we can get, it has a super-lubricious surface – thanks to gradient water technology and provides superb optical and physiological performance, with excellent comfort and nice white eyes.
It benefits us and our patients. Who's to argue with such great results?
Alcon would like to thank all the practitioners across Australia and New Zealand who contributed to the data collection of the Dailies Total1 ANZ PEaCE Survey.
General Recommendation
As with all contact lenses, when selecting an appropriate lens design and parameters, an optometrist should consider all characteristics of the lens that can affect lens performance and ocular health. The potential impact of the combination of these factors on the patient's ocular health should be carefully assessed and the continuing ocular health of the patient and lens performance on the eye should be carefully monitored by the optometrist.
Disclaimer
Dailies Total1 is a trademark of Novartis. The opinions expressed by the author are not necessarily those of Alcon Australia. Alcon Laboratories (Australia) Pty Ltd Locked Bag 1019 Frenchs Forest NSW 2086. PCLC 15150 NP4# A21507353829
Alan Saks is a third generation optometrist. Based in New Zealand, he has served multiple terms as president of Contact Lens Societies, on education committees and as an examiner in contact lens and clinical optometry examinations Alan Saks wrote this company-commissioned article on behalf of Alcon.
References
1. Draper et al A Water Gradient Contact Lens
Optician 2013.
2. Thekveli et al Structure-Property Relationship of Delefilcon A Lenses BCLA Poster Annual Clinical Conference 2012.
3. Dunn et al Lubricity of Surface Hydrogel Layers Tribology Letters 2013 49:371-378.
4. Based on a survey in ANZ of 61 eye care practitioners fitting 248 patients in Dailies Total1 contact lenses (assessed 1 October 2014); Alcon data on file 2014.
5. Based on a survey in Europe of 24 eye care practitioners fitting 280 patients in Dailies Total1 contact lenses (assessed 2 May 2012); Alcon data on file 2012.
6. Belda-Salmeron et al Dinural Variations in Visual Performance for Disposable Contact Lenses Optometry and Vision Science 2013 vol.90.
7. Varikooty et al Clinical Performance of Three Silicone Hydrogel Daily Disposable Lenses Optometry and Vision Science 2015 vol.92.
8. Varikooty et al Comfort Response of Three Silicone Hydrogel Daily Disposable Lenses Optometry and Vision Science 2013 vol.90.
9. Del Aguila-Carrasco et al Assessment of Corneal Changes Induced by the use of Daily Disposable Contact Lenses Contact Lens & Anterior Eye 2015 38:28-33.