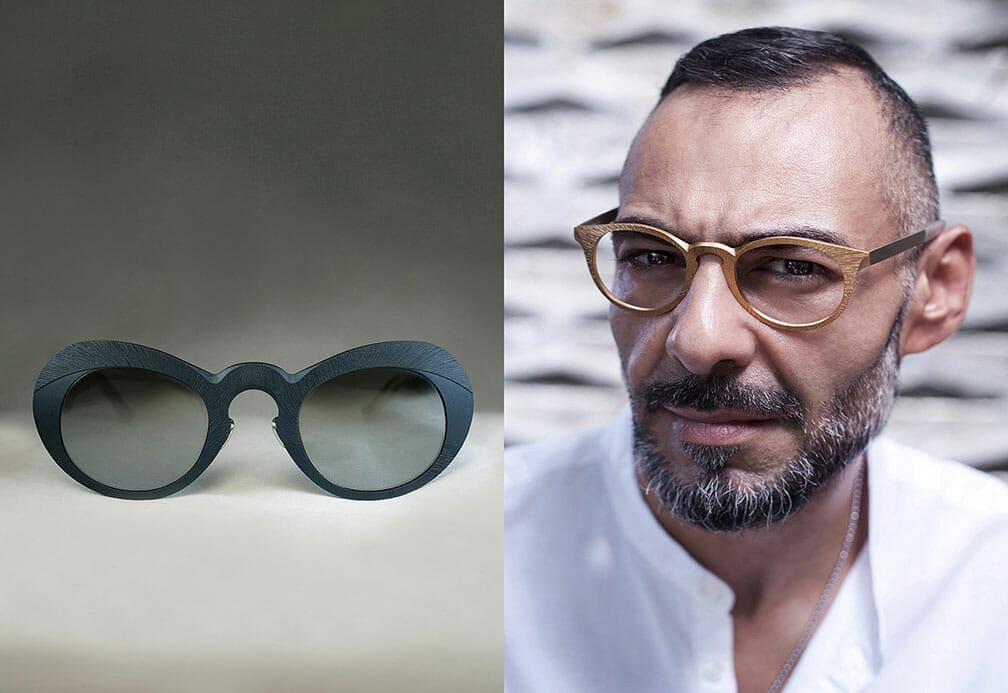 Rigards, best known for its stunning natural horn frames, has released a new collection in aluminium, "the" material of choice for eyeglasses during the late '60s and early '70s, before becoming less widely used, perhaps because it is not easy to work with.
"According to Rigards, "having always had an affinity for traditional materials, we wondered if we could reinvigorate this somewhat overlooked frame material… While retaining Rigard's trademark gutsy but elegant and sculpted aesthetic, we have augmented the Metalloid frames with a clever specially designed screwless hinge which has the advantage of less obtrusion and maintenance."
The Metalloid frames come in five models; three anodised colours (grey, ink, and gold), and two custom surface textures, Concrete and Sanjuro. Most of the range can be used as ophthalmic frames or sun styles.
Visit: rigards.com