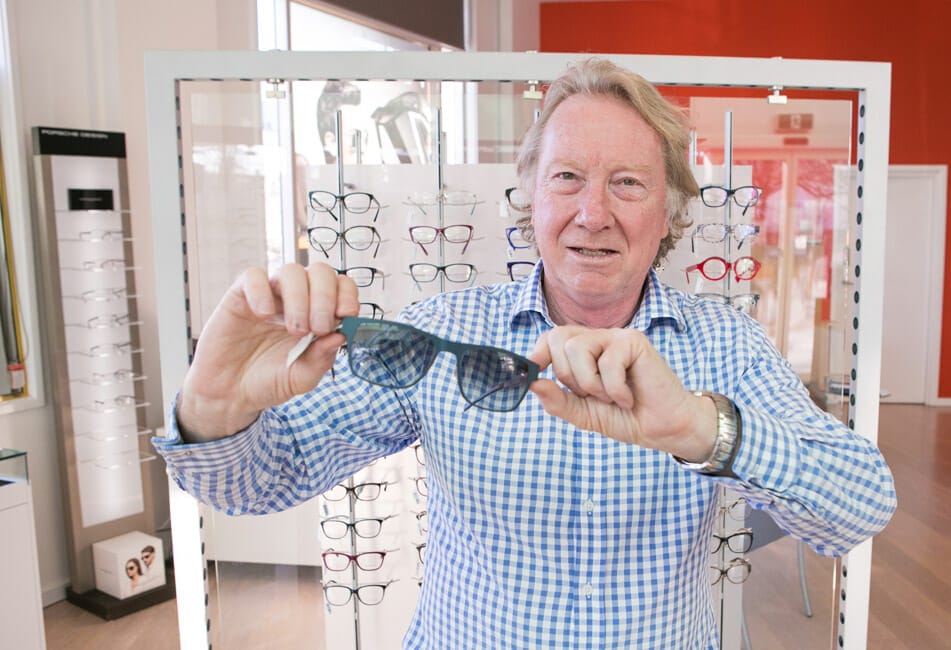 Stephen Pain from Unique Optical in Manuka ACT is one of 40 small business owners from across Australia to be immortalised in a major artwork by acclaimed Australian artist, Jenny McCracken. The artwork titled: 'Faces of Shop Small' will be displayed in Parliament House, Canberra, as a tribute to the country's hard working small business owners.
Shop Small is a movement that aims to reconnect consumers with small business. Established in 2013 by American Express, it runs throughout November and has the support of the government and business community.
Unique Optical has operated in Manuka for more than 15 years, and for the past five years has been owned by Stephen Pain. Having always working for other people, Mr. Pain said he aspired to own his own business and wanted to do so as a sole trader as it would give him the control to run things his own way, as well as set the standard of practice that he is passionate about.
Mr. Pain, who has been painted standing alongside 39 other small business owners from across the country, each holding a tool of their trade, said he loves that he is making a difference to people's lives. "Being recognised in the American Express Shop Small movement is such an honour, as it highlights my personal belief that small businesses are a major contributor to the local community. The interaction between small businesses and their community is rewarding. Knowing that you're able to improve people's lives on a daily basis is what I love most about running a small business."
Shop Small is a movement that aims to reconnect consumers with small business…
The artwork will be displayed in the office of Minister for Small Business and Assistant Treasurer, the Hon. Kelly O'Dwyer MP. Speaking about the project Minister O'Dwyer said, "It is an absolute privilege to be able to showcase an artwork depicting a small but important sample of hard-working Australian small business owners in my office.
"There are so many opportunities for small business in Australia and I am committed to helping small businesses take advantage of these opportunities to build the businesses that will power our economy."