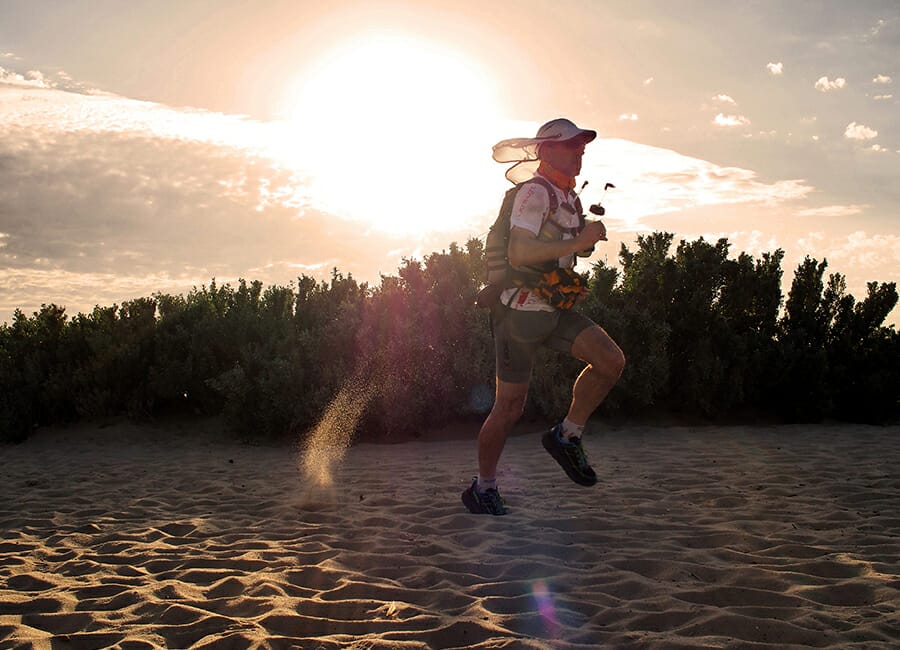 John Nicola, founder of OptiqueLine, will compete in the Marathon des Sables for the second time in April. He has committed his fundraising efforts to the National Vision Research Institute (NVRI).
Known as the MdS, the Marathon des Sables is a self-supported six-stage event run over seven days covering over 250kms. The race requires participants to be self-sufficient. Mr. Nicola will carry 10kg of food, personal belongings, cooking tools, sleeping bag and a sleeping mat on the seven-day journey.
"The time has come to venture back to the Sahara Desert in Morocco to compete in this years ultra desert marathon. The Marathon des Sables is considered the toughest footrace on the planet. With the support of my family, I am back in training, hoping to get in the best shape to face this challenging event, commencing on April 10," said Mr. Nicola.
"Once again, I am running for a cause, so I am searching for new sponsors to raise funds for National Vision Research Institute, to help in their quest to discover cures for eye disorders and to continue their amazing developments with the bionic eye."
Mr. Nicola was unable to enter the 2015 marathon, however funds collected to support this previous effort will be contributed to funds raised in 2016.
To support John Nicola's campaign visit www.aco.org.au/mds
Follow the journey on Facebook : www.facebook.com/JohnNicolaMDS2016