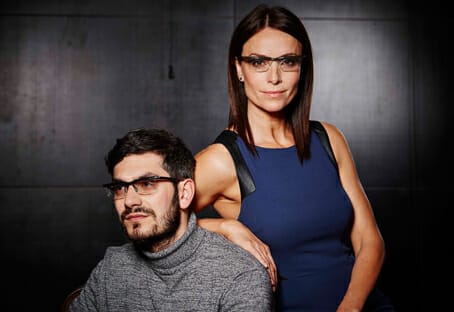 Adlens is expanding its reach and, having successfully established its continually adjustable eyewear brand in Japan, has launched Adlens Select in Europe.
Adlens Select, which features award-winning Alvarez technology, boasts an adjustable dioptre range from -4D to +5D. The higher magnification power gives customers with far-sight the ability to see and read even finer detail.
The lenses of this innovative eyewear can be continuously adjusted for near, intermediate and distance vision at the turn of a small dial. Refined temple arms give the glasses a streamlined appearance and secure fit.
Dr. Karen Fitchett, Director of Product Management at Adlens, said: "Adjustable eyewear is a simple
solution for people frustrated by their changing eyesight. Adlens Select will be a huge advantage to our customers with far-sight, who require a greater magnification for their near vision."
Adlens Select is available in black, crystal, chestnut, blue, and plum coloured frames.
Visit adlens.com