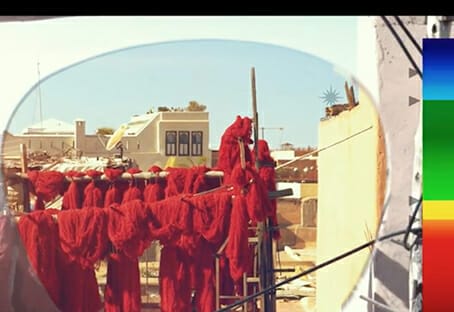 Kolor Up lenses developed by Essilor Sun Solution, deliver a refreshing perception of colours and improved vision.
Developed in cooperation with the Essilor research and development teams, Kolor Up lenses – non corrective and corrective, polarised or nonpolarised – have built-in UV and blue light absorption and a colour equaliser that produces improved colour sensitivity and contrast.
To promote Kolor Up lenses, Essilor Sun Solution has launched a video filmed in Morocco, showcasing its large spaces and colours, red ochre lands and spices as well as the Ourika Valley… you guessed it, as you'd experience the natural environment from behind Kolor Up lenses.
Visit: essilor-sunsolution.com