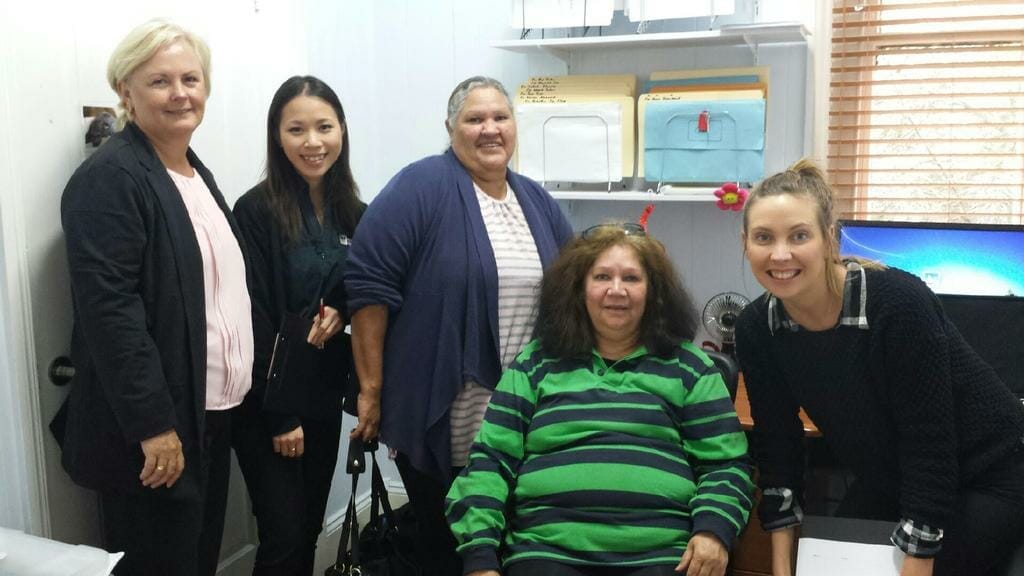 Essilor Vision Foundation continues to roll out its screening program in Australia, having undertaken its first indigenous vision screening program at Carbal Medical Services in Queensland's Toowoomba mid-June.
Carbal provides services to a wide area from Goondiwindi to Stanthorpe and has two major clinics in Toowoomba and Warwick. Over 6,000 Aboriginal and Torres Strait Islander people live in the area. To date vision screening hasn't formed part of Carbal Medical Services' program.
Foundation CEO Greg Johnson said, "When we decided to facilitate pilot vision screening programs in the Toowoomba region, Carbal was one of the first agencies we approached because it is a fact that all agencies in the health sector are heavily focussed on indigenous issues.
"Carbal expressed a positive interest right from the start and we were pleased to assist."
During the day fourteen clients of Carbal were given a comprehensive eye examination by local optometrist Julia Lovell of Bailey Nelson optometrists, Queensland University of Technology School of Optometry and Vision Science final year student Kara Fung and the Welch Allyn's Lynne Greene. The Foundation provided a number of clients with new prescription spectacles, free of charge, while some were referred onto an ophthalmologist for review of other ocular issues.
Welch Allyn gave the Foundation the opportunity to trial its Spot Vision Screener, which checks for ocular conditions including myopia, hyperopia and astigmatism.
The company returned to Toowoomba the following week with two Spot Vision Screeners to assist in Essilor Foundation's third school screening project. At this screening, the eye health of 292 primary school children at Darling Heights State School was examined by a team of twenty-five optometrists and optometry students, as well as other professionals. Of these students, 107 (37 per cent), required a referral onto an optometrist for a comprehensive examination.
Mr. Johnson said Essilor Foundation plans to conduct a screening program at Harristown High School on 22 July and St Saviours on 29 July, both in Toowoomba. A further three schools will be targeted in Toowoomba before moving on to Warwick State School in regional Queensland and Brassall State School in Ipswich.