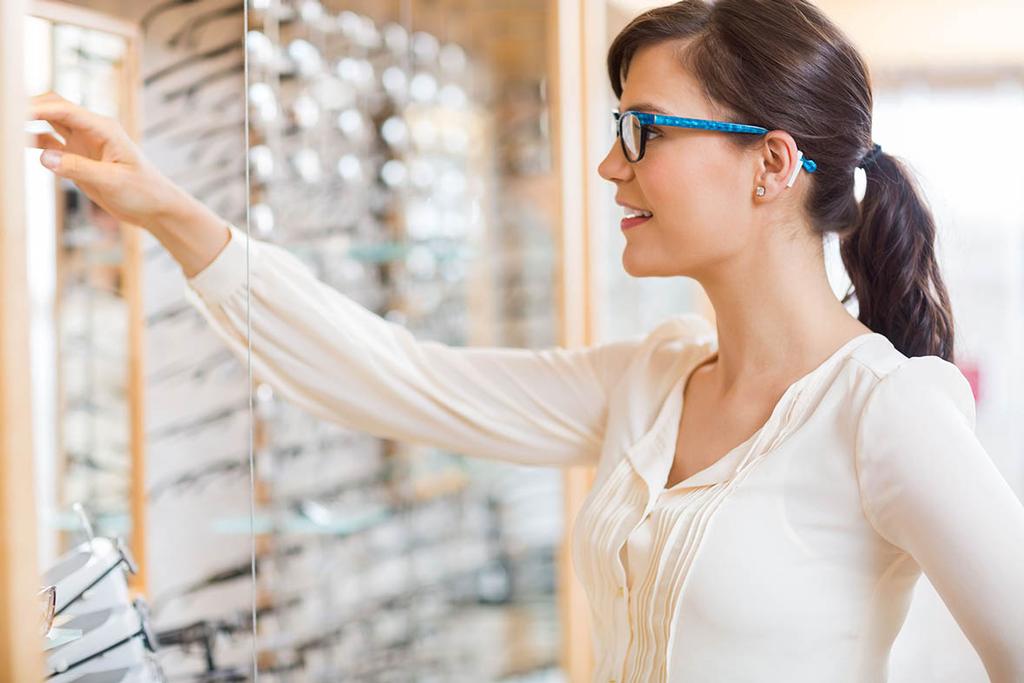 Customers prefer spectacles purchased from a shop and fitted by practice staff over spectacles purchased online, according to a study commissioned by The College of Optometrists, the United Kingdom's professional, scientific and examining body for optometry.
Purchases of 154 spectacles bought online were compared against 155 spectacles bought from UK optometric practices by researchers from the University of Bradford and Cardiff University.
Comparison was achieved through questionnaires on vision, comfort, fit, and how acceptable and safe the spectacles felt. All study participants and spectacles were assessed at the University of Bradford eye clinic for clarity of vision, ocular muscle balance and fit and quality of the spectacle frames and lenses.
Speaking of the study, Mike Bowen, Director of Research for the College of Optometrists, said: "This study is important, not just because it's the first of its kind, but also because of the rise in online purchasing. It's important that optometrists explain to patients that someone trained in dispensing, can guide on the shape, fit and appropriateness of a certain pair of spectacles over another, which is particularly important for the elderly. As a sector, we need to prepare for the changing ways in which customers are shopping and ensure that consumers are getting a high quality service from whatever platform they choose to purchase."
Seventy nine per cent of participants said that they would purchase their next pair of spectacles from the high street
Professor David Elliott, Professor of Clinical Vision Science at the University of Bradford and principal investigator in the study said: "The results of this research should help patients understand the possible adverse effects of spectacles not being supplied correctly. This is particularly important for older patients wearing bifocals and varifocals, as frail, elderly patients need their multifocal spectacles to be fitted carefully due of the increased risk of falls in this group."
Key findings from the study, published on the College of Optometrists website, were:
Participants preferred shop bought spectacles dispensed by practice staff, ranking them significantly higher overall than those bought online. This was particularly true of more complex prescriptions such as Progressive Addition Lenses (PALs).
Researchers found a higher rate of spectacles bought online were classed as unacceptable or unsafe due to incorrect measurements of pupillary distances. When ordering online, pupillary distance is usually measured and supplied by the customer and the measurements can be inaccurate.
Seventy nine per cent of participants said that they would purchase their next pair of spectacles from the high street. The remaining 21 per cent that indicated they would purchase their next pair online cited convenience, clarity in pricing, significantly lower prices and the lack of pressure to purchase amongst their reasoning.
The average cost of online spectacles was significantly lower than the high street spectacles used in this research.
Six per cent of all study spectacles were classified as unsafe. 78 per cent of spectacles perceived as unsafe came from online suppliers. For 50 per cent of these spectacles, the issue was due to the fit of the frame rather than the accuracy of the lens prescription.
Significantly more online spectacles (30 per cent) were classed as unacceptable by participants than practice bought and fitted spectacles (10 per cent), largely due to fit and appearance.
The study was published in the American Journal Optometry and Vision Science.