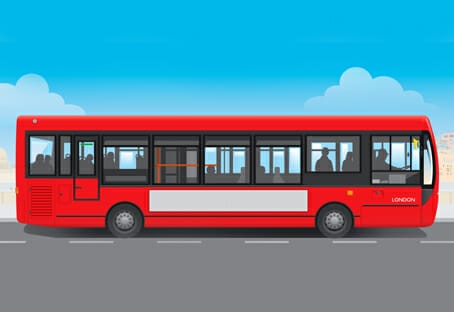 Get the right people on the bus, the wrong people off the bus, and the right people in the right seats
Many of us have referred to, or heard reference to, the infamous quote from Jim Collins' business book From Good to Great: "Get the right people on the bus, the wrong people off the bus, and the right people in the right seats".
For anyone under the age of 35 this classic could be considered old school but I believe it stands the test of time.
Does this perspective apply if you have a few employees or is 'Jim's bus' only relevant for larger organisations?
…hire slow and fire fast. In a world of increasing legislation this is more important than ever
Is it a proclamation or a pun – the reference that confusion or disbelief sets in when you are sitting on a bus and realise that everyone on it thinks they are going to a different destination? Through the test of time Jim's infamous, simple analogy matters for all of us, no matter what age or demographic.
The people you choose to have on your bus will, whether you like it or not, direct your destination. They will steer you off course. They will take the short cut and still turn up late. They will create so much noise that your best bus driver quits. They could even create an accident. So every seat on the bus should matter. Just ask the leaders at Zappos, the online shoe company. They believe that the people who work for them are so important that the bus driver who shuttles also interviews candidates and gets a vote on who gets hired. So if a person is rude to bus drivers, Zappos won't be hiring them! Zappos knows the DNA, they know the fabric of great customer service begins with caring about and for all customers.
Choosing the Passengers
So how do you decide who gets to board the bus let alone stay on the bus or potentially drive the bus? recommend starting with my favourite question "who is your customer?" You would be surprised at how many people do not know the answer to this seemingly simple question. Could there be more than one type of customer? Of course.
What defines a customer? The best run buisnesses see many answers to this question. Perhaps the better question is "who are your constituents?" Could it be if everyone on your bus considered a broader audience rather than just the 'buyer' this mindset could be a strategic point of difference? What if suppliers, community, the environment, sellers and – of course – buyers were all treated with the highest level of customer service? They were considered in your purpose, vision and values? They were part of your strategy?
Again, recommend answering these questions before letting anyone get on the bus and then make sure they are going to be comfortable working where a mindset of service for all is woven into the DNA of everyone in your team. If this is not interesting or exciting for them, suggest they drive their own car or better yet, just step off the bus and walk.
A Tapestry of Colour
Next step, the bus should be a tapestry of colour. In today's direct, unfettered accessible world be sure not to build the 'PLU' team – people like you. Build a team that looks like your customers/constituents. Build a team that embodies diversity of thought. Build a team that knows how to listen and starts each day with a sense of fresh curiosity.
Before anyone gets on the bus, let him or her know what trip they are about to embark on. Explain the obvious – your purpose and vision – but also explain how you get things done and how you don't get things done. Explain the expected behaviours and don't assume everyone knows there is no smoking on the bus anymore!
Drive to the Destination
Riding the bus according to the agreed governance matters. This does not mean you cannot challenge, innovate, or debate. It means that as a rider on the bus you have to be on the team. It means that when you say you are going to do something, you do it. It means that when everyone agrees on something, you push forward. You drive to your destination – not in circles at the roundabout. This means accountability – no one rides for free.
The title reflects how hard getting the right person on the bus really is. How difficult it is to keep the bus driving in the right direction and getting to its destination safely but quickly. How keeping the right person on the bus is especially difficult if someone snuck on board. And how sometimes you have to get everyone off the bus, check things out, then get everyone (or perhaps not quite everyone) back on. Every once in a while you would rather lose money on a short journey than load up the bus with full fare people who really want to be on another bus but thought they would hop on for the ride.
We have all heard the old adage "hire slow and fire fast". In a world of increasing legislation this is more important than ever. Have a structured interview process and leave no stones unturned. Get as many people as you can to provide input. Work hard to eliminate the unconscious biases that plague us all (and I mean all of us).
Suggest including one or some of your trusted customers to participate in the interview protocols. Consider hiring one of the most important uses of everyone's time. Remember to create a new hire induction program no matter how small or how big your team is. Little cultural nuances are often the key points of differentiation, some you may not even be aware of. Never underestimate who in your organisation is actually a brand ambassador, I would challenge that everyone must be.
If you are the leader, know that you are the bus driver, and it is you who decides to let people on for the ride.
It will be the entire bus that gets you to your destination.
Karen James is a social entrepreneur who has risen through the ranks of the global corporate world. From building with her team a 10,000-strong community of women within a leading bank, to integrating not-for-profit leadership lessons into corporate boardrooms and growing a company from a turnover of $9 million to $100 million. Her debut book, On Purpose, applies the same pragmatic logic to timeless questions around creating purpose and building an organisation with humanity at its heart. On Purpose is now also available as an audiobook. To read more about Karen James and to purchase her book, go to: www.karentjames.com