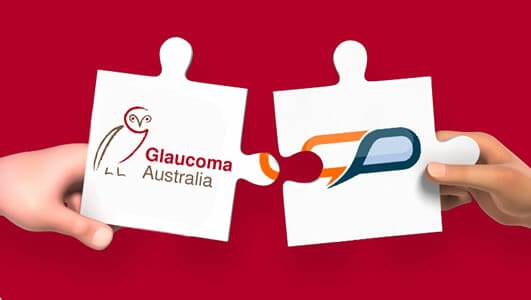 Glaucoma Australia has partnered with MedAdvisor to help improve medication adherence in patients living with glaucoma. As part of the collaboration, Glaucoma Australia will become a MedAdvisor Health Association Partner and through its communication channels, will encourage patients living with glaucoma to use the MedAdvisor platform. Additionally, MedAdvisor and Glaucoma Australia will collaborate to produce a series of patient education messages that will be delivered via the MedAdvisor platform to help improve medication adherence and understanding of the condition.
The MedAdvisor platform has shown to improve adherence by approximately 20 per cent, through intuitive reminders that alert patients to take their doses, fill their scripts and see the doctor for new scripts. It is hoped that the associated health benefits of improved medication adherence, such as delayed onset of vision loss, will be experienced by people living with glaucoma in Australia.
Speaking of the collaborative arrangement, Geoff Pollard, National Executive Officer of Glaucoma Australia said, "Australian prescribing data has shown glaucoma medication persistence was 56 per cent by six months and was further reduced to 48 per cent at one year.1 Evidence supports a patient-centric self-management approach that facilitates optimal adherence to the medication management plan.2 Pharmacists who continually stress to patients the need for adherence and persistence with medication management strategies, and provide practical assistance are undertaking a critical action that encourages patients to stay on, and use their treatment in the manner prescribed.
"Any tool which can assist patients to better manage and understand their medication is welcome, and we believe MedAdvisor is a great solution for patients living with glaucoma. Working together with MedAdvisor is an important step toward our mission to eliminate glaucoma blindness," said Mr. Pollard.
References:
1. Healey P, et al. Loss to follow-up may be reason for poor glaucoma medication adherence. Poster: World Glaucoma Congress Paris, 2011.
2. NHMRC Guidelines for the Screening, Prognosis, Diagnosis, Management and Prevention of Glaucoma, 2010.