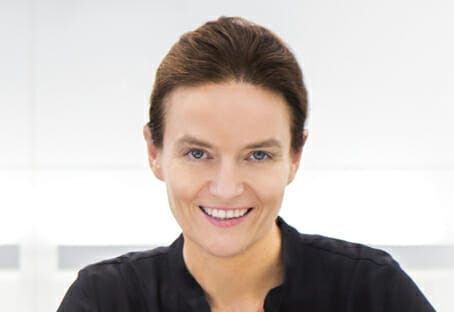 Safilo Group will design, manufacture and distribute the Moschino and Love Moschino collections of optical frames and sunglasses worldwide following an eight year licensing agreement announced 16 September. The agreement will run for eight years starting from January 2018 until 31 December, 2025, with an optional extension for a further eight years.
"The many who love Moschino's provocative surrealist wit will celebrate with us this new exciting entry in our brand portfolio" said Luisa Delgado, CEO of Safilo which is headquartered in Padua, Italy.
"We had been looking for a while for a brand that would add distinctive momentum through irony to our premium offer, and found it in the vivid creativity of Moschino, now so powerfully interpreted in Jeremy Scott's vision." (Scott is Moschino's creative Director)
The Moschino and Love Moschino Eyewear collections will be distributed worldwide in quality optical stores, department stores and in all Moschino Boutiques.