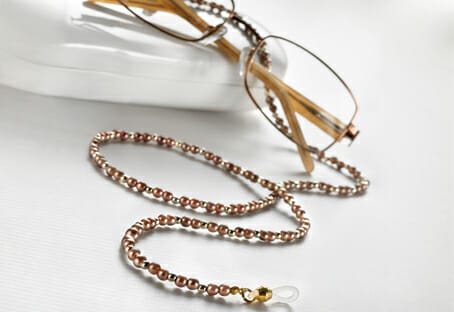 Demand is hotting up for eyewear cords and chains that offer patients style and convenience.
Stock a section to attract your patients: they're available in elegant satin, cotton and nylon threads, gold and silver chains, super tough mountaineering cord… there are even floating options for those who love life on the water. For those who want to get a little bit fancy, there are cords and chains decorated with beads, faux pearls, wood or stone.
Display sets are available and each chain can be individually boxed, making them an ideal gift or add on accessory with each frame purchase.
Contact: Aviva Mann Optical Group (AUS) 08 9353 0400