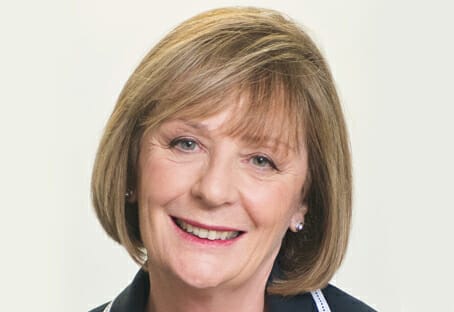 Julie Heraghty, Chief Executive Officer of Macular Disease Foundation Australia, is leaving the Foundation after 13 years in the role, stating that she leaves with confidence the Foundation is well placed for the future, with a strong financial base and a five-year strategic plan in place.
A the Annual General Meeting in Sydney on 5 December, it was reported that the Foundation raised AU$4.2 million over the last financial year, the majority of which came from donations / fundraising (27 per cent) and sponsorship (27 per cent). It expended $684,000 on the research grants program and $331,000 on research. Since launching its research grants program in 2011, the Foundation has committed almost $3 million to 13 leading Australian researchers.
The Foundation's work to educate and support the macular disease community continued. Its national Helpline responded to 8,380 calls during the year and 6,500 people attended education sessions. Over ten years, awareness of macular degeneration has increased from 59 per cent to 89 per cent of the population.
Representation and advocacy is an important part of the Foundation's work and 40 submissions were made to the Government advocating for client needs. Additionally, Australia's first Low Vision Report was sent to 883 stakeholders and an inaugural research symposium shone the light on the future of macular research.
Tribute Paid to Julie Heraghty
At the Annual General Meeting, the Foundation's Chair, Robert Kaye SE paid tribute to Ms. Heraghty's contribution to the Foundation. "Julie has built the organisation into an outcomes driven charity and has been pivotal in establishing the necessary pillars of a sustainable not for profit organisation. In particular she has been instrumental in building awareness of macular disease with those at risk via the media, government, donors and all major stakeholders to the point that we… take pride of place as a world leader in raising awareness of macular degeneration.
"She helped build an extensive education program… for the public.. and importantly for public health care professionals… and of course no organisation can achieve any of these objectives without a firm financial base. Julie has, with her dedicated team, built that base to a level we could not have imagined 13 years ago. She has been a truly consummate advocate for our most vulnerable and fought an ongoing battle to achieve equity and funding to ensure maximum reimbursement for anti-VEGF treatments. She has built our research grants program from scratch and gained the respect of the health industry far and wide, not only domestically but abroad. In many ways, Julie has been the front and centre of our Foundation, the face of our organisation and the heart of our organisation."
Foundation Patron Ita Buttrose also paid tribute to Ms. Heraghty. "The achievements of the Foundation… would not have been possible without the vision of the CEO Julie Heraghty… since taking on the role in 2004… under Julie's watch the Foundation has become recognised as a leader in raising awareness of macular disease and other countries want to know how we've done it. Well I know how – through Julie's drive and determination." Ms. Buttrose thanked Ms. Heraghty on behalf of all members of the Foundation and the macular disease community.
Making a Difference
In an emotional speech Ms. Heraghty thanked the members of the board, past and present, donors, sponsors, supporters, volunteers her team and family. She made special mention of Professor Paul Mitchell as head of the Foundation's medical committee, and industry partners Novartis and Bayer, "who have supported the Foundation over ten years… operating on a best practice model… you have shown how it can be done, working for a common goal… to save sight in a transparent, open and professional environment…. In the end the relationship is based on trust, integrity and respect and that's what we've shared with industry over thirteen years."
Ms. Heraghty paid tribute to the Foundation's General Manager Lucy Walker and Research Director Rob Cummins. Speaking of her staff she said they had compassion, care, and pride in their work. "You make a difference every day, how proud I am of you. You are wonderful," said Ms. Heraghty.
Ms. Heraghty, who steps down from her role as CEO this month (December), will take up a position on the Board of Essilor Vision Foundation and pursue a career as a strategic consultant, working in health, ageing, not-for profits, industry and government.