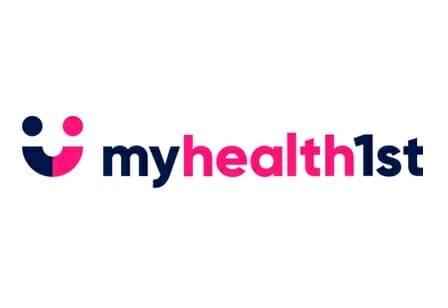 A new digital patient engagement platform, successfully driving online bookings in Australia with additional apps for recalls and post consult feedback and sales, will be available in New Zealand from March.
Klaus Bartosch, Managing Director and co-founder of 1st Group, which has developed the platform known as MyHealth1st, said the time is right to launch in New Zealand, with optometrists quickly moving to the MyHealth1st platform in Australia.
"The pace of adoption of our digital platforms in the optometry market has been staggering. In Australia, we set out to enable independent optometrists to compete effectively against the two major corporates. In under 12 months, we have grown from 3 per cent of Australian independent optometry practices signed up to the MyHealth1st platform to over 60 per cent (over 1,200 practices). Across those practices we know that 43 per cent of all bookings are from new patients and 61 per cent of online bookings are made when a practice is open!"
Mr. Bartosch said online bookings (can be made at the MyHealth1st website, the practice's own website, Facebook pages or other digital pages, including the MyHealth1st mobile apps) are just one advantage of this new platform, which integrates with practice management systems like Optomate and Sunnix.
"Optometrists can use it to conduct surveys post consultation (EasyFeedback) and automate recalls (EasyRecalls) segmented to patients by demographic and eye health status
.
"Sponsored, targeted patient education campaigns, executed by MyHealth1st, drive patient enquiry about specific product categories."
Consumers Voting with their Fingers
Mr. Bartosch said customers are increasingly accessing products and services online. He said retailers like Harvey Norman, which didn't move to digital platforms quickly enough have suffered and in Australia, the arrival of Amazon, has shaken the broader retail industry.
"Consumers are voting with their fingers. Healthcare has been slow to move but the pace is picking up fast and research is demonstrating that consumers prefer digital channels when engaging with services."
Studies by Accenture and others1-4 have revealed interesting insights driving this rate of adoption. The findings show:
• 90 per cent of people want to use digital channels to manage their healthcare
• 61 per cent find the current process of boking an appointment by telephone frustrating and inconvenient with 25 per cent delaying access to healthcare services as a result
• 88 per cent of people want digital reminders for preventive or follow up care (think digital recalls)
• 72 per cent want to book, change or cancel appointments online and
• 37 per cent of patients are switching to practices that offer online services if their regular practice doesn't.
"Let's face it, it just makes sense. We are all patients at the end of the day, and it can be difficult to book medical appointments while we're at work during business hours, or at night when practices are closed. Now there is a better and more convenient way," said Mr. Bartosch.
Patient Recalls
He said digital channels are also improving the way health professionals are managing patient recalls.
"Sending letters remains the primary method used by optometrists to recall a customer for their regular eye exam. This requires weekly effort by staff, printing off letters and posting them to customers. Customers receive these letters when they get home after work – which is when their optometry practice is closed, then they have to remember to call you the next day to book an appointment, or worse, a few days later if received on a Friday night. There is nothing convenient about that process and it's incredibly costly and mostly ineffective."
To overcome these challenges, Mr. Bartosch developed 'EasyRecalls' as a product within the MyHealth1st platform.
"It's a powerful system with extensive reporting that engages patients through their mobile device. It knows who they are, what they need to book, and to follow them up automatically if they have not booked an appointment with you. Patient feedback indicates they love the new service. I know that those practices who adopt MyHealth1st will gain significant benefit from kids' vision health checks, for example. Making things simple for parents is key – what could be simpler than booking an appointment in three simple clicks with a system that already knows who they are?"
Positive Response Expected in NZ
Mr. Bartosch said he is looking forward to officially launching in New Zealand in March after NZ optometrists sign up.
"I think optometrists are proving to be savvy retailers. I think this is why the adoption of the MyHealth1st platform has been so rapid in Australia.
"We now support over 5,500 sites Australia-wide, including over 1,200 independent optometry practices, with our most rapid growth occurring in the past two years post our listing on the ASX (1ST: 1st Group Ltd).
"It will be interesting to see how quickly New Zealand optometrists make the transition. Some have moved fast and are onboard already."
References
1. The Accenture Connected Health Pulse Survey 2012
2. IAB Australia/Nielsen Online Ratings Establishment Survey people aged 14+ September 2015
3. The Australian Healthcare Access Study Survey 2016
4. Australian Bureau Statistics, Household Use of Information Technology, Australia, 2014-15