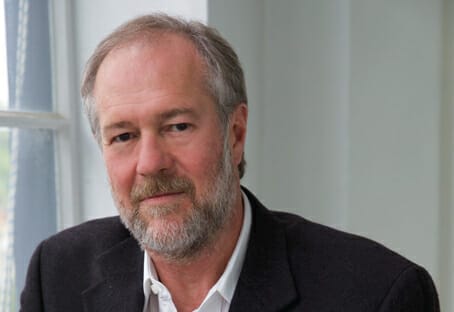 Alan Saks has been appointed as the Chief Executive Officer of the Cornea and Contact Lens Association (CCLSA), Australia.
CCLSA National President Damien Fisher welcomed Mr. Saks to the role. "He has joined the team as our former CEO, Andrew Coleshill, has decided to move onto other projects. We thank Andrew for his commitment and contributions to the society. Alan Saks comes from a strong practicing background in optometry, has presented at many conferences and has served on a variety of boards in the contact lens area internationally. He will be a great addition to the CCLSA and we look forward to working with him."
Margaret Lam, first vice president of CCLSA, said, "We are so pleased that Alan has accepted the role of being the new Cornea and Contact Lens Society of Australia's CEO."
Ms. Lam acknowledged his experience in Australia, New Zealand and South Africa at the "coalface" of optometry and with many contact lens companies, and said there would be many benefits associated with his leadership.
We are so pleased that Alan has accepted the role of being the new Cornea and Contact Lens Society of Australia's CEO
"We hope that with Alan and our state presidents, we bring more opportunities for education and research to optometrists in Australia that help them in their role of looking after patients. We are excited about upcoming dinners, workshops, Masterclasses and the International Cornea and Contact Lens Congress in 2019, all of which we are about to start working on with Alan… It's all very exciting!"
Jessica Chi, second vice president of CCLSA said, "Alan brings to the CCLSA a wealth of experience, having being a former president of the CCLSNZ, and served on boards and committees in South Africa, New Zealand and Australia. A well known and engaging speaker and writer, he will no doubt bring a new energy to the CCLSA, making it an even more dynamic society.
Honorary Membership to CCLSNZ
Mr. Saks received a Life Membership of the New Zealand Cornea & Contact Lens Society (CCLSNZ)at the Society's annual general meeting in March. Jagrut Lallu, President of CCLSNZ, said the award recognised Mr. Saks' contribution to the Society and optometry over the past two decades.
"Alan entered on the New Zealand optometric scene in in 1994, shortly after his arrival from South Africa, with his thought provoking and sometimes controversial, 'In Contact' column that was published in the NZ Optics magazine. He soon backed up his words with actions when he was elected as a Councillor to the CCLSNZ council," said Mr. Lallu.
"Alan always has had a strong interest in technology and assisted with the implementation of the first CCLSNZ website, as well as email communication in the late 1990s.
"He was always a hard working Councillor, being heavily involved with the organisation of conferences, as well as assisting the CCLS in defending the landmark Gates-Maher legal challenge that sought to deregulate the prescribing on contact lenses in NZ. Alan was elected as President of the CCLSNZ in March 2001, for two years."
Mr. Lallu congratulated Mr. Saks on his appointment as CEO of the CCLSA, and said he looked forward to a closer working relationship between the CCLSNZ and the CCLSA.
Speaking of the life membership award, Mr. Saks said he felt humbled. "I made lifetime friends while in New Zealand and still discuss cases with colleagues there… CCLSNZ is a great society, and NZ is a great country with great people".