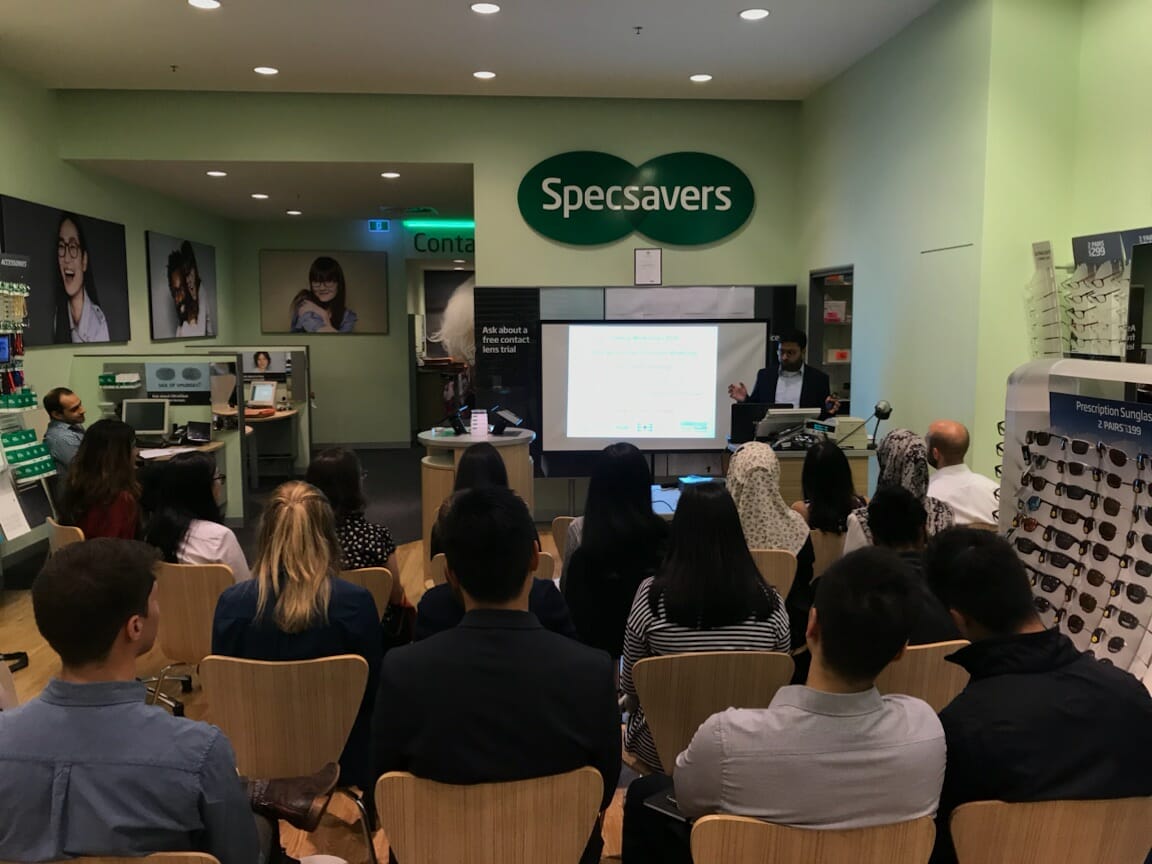 Ophthalmologist Dr. Suheb Ahmed has presented on common optic nerve head conditions to optometrists at a CPD event in Maribyrnong.
Organised by Specsavers Highpoint Optometry Partner Naim Bashir, the event attracted Specsavers and non-Specsavers optometrists, as well as locum optometrists.
This was the second CPD event hosted by Mr. Bashir and presented by Dr. Ahmed who also led an interactive discussion of case studies involving glaucoma assessment and management. The importance of OCT and visual fields analysis in glaucoma detection was highlighted during the discussion, and the Glaukos iStent procedure was discussed.
"There's nothing like hosting an interactive CPD event where optometrists can learn things to apply in every day practice," Mr. Bashir said of the evening. "We worked with Dr. Ahmed last year in a hands-on workshop about foreign bodies removal and everyone really enjoyed it, so it made sense to do it again."
Mr. Bashir said hands-on training was both fun and an effective way to learn. "We discussed case scenarios for glaucoma and what assessments we would make. After thinking through the findings, Dr. Ahmed was able to confirm there and then that our assessments were correct. Having that happen live was very powerful."
Graduate Optometrist Maneesha Krishna, who assisted with running the event and participated, said the content was valuable. "Our store is getting an OCT, so it was good to see the subtle changes that come with using an OCT on every patient and how it assists in detecting glaucoma better."
Ms. Krishna said it was also useful to learn about the diagnostic procedures that should be performed on glaucoma suspects before referring on to an ophthalmologist.
The event was sponsored by Glaukos Corporation and was accredited for six therapeutic points. Mr. Bashir said going forward, he hopes to host two CPD events each year, with one focussed on the back of the eye and a second on the front of the eye. "It was very useful to see optometrists from different environments in the same room developing cohesive management plans to meet patients' needs. It wasn't just a Specsavers event, it was an optometrists' event," he said.