Retirement is universal, however that's not to say it's easy. There are many aspects to consider, and right up there at the top of the list, is how you will prepare your practice, ascertain its value, and exit when you're ready. mivision spoke to eye health professionals who've successfully sold out and bought into practices as part of a succession plan, and experts in finance and management to gain an insight into the best way forward.
Brian Adams and Dale Rolfe have come to know each other well over the past few years. The two optometrists, from the New South Wales mid-coast, are part way through the execution of a succession plan – Mr. Adam's succession plan to be precise.
Mr. Adams said he hadn't given much thought into selling his practice – Eyecare Plus, The Junction in Newcastle – until his business partner unexpectedly retired. Even then, he was unconvinced about whether or not he wanted to do so.
"Without being 100 per cent certain that I would sell, I started talking to Philip Rose at Eyecare Plus… as a result we made a few changes around our dispensing and inventory management to optimise our retail performance," he said.
"Once I decided to get serious about actually selling the practice, Eyecare Plus guided me with valuable advise in preparing the practice for sale and helped me through the whole selling process. My legal and accounting advisors helped me understand the 'legal speak' involved in proposals from various buyers and to differentiate between how the offers would actually play out for me after the sale."
When Mr. Rolfe, who at that time owned nine Eyecare Plus practices, expressed interest in buying the practice, Mr. Adams knew he could sell with confidence.
Having purchased 13 practices now, Dale Rolfe firmly believes in the importance of slowly transitioning a practice to a new owner by keeping the former practice owner on
"Money is always a consideration, but I also wanted to try and keep the practice as part of the Eyecare Plus group. I have many Eyecare Plus colleagues and over the years, our Newcastle/Hunter group has worked closely together on shared advertising on TV, Radio, and in the newspapers. I felt part of that successful team and I wanted to show them my loyalty. I also wanted to make sure my staff would be looked after."
Mr. Adams offered to stay on and work as an employee for five years to ensure a smooth transition of his patients. Two years into the five year contract, he says the process is going well.
"In the first few months after selling, it was somewhat of an emotional experience. It can also be difficult to see things being done differently, but the majority of the time it is refreshing and I just keep telling myself, "it's not yours anymore, you are an employee now, focus on the patients… and as a full-time employed optometrist I still enjoy caring for patients, I'm still chasing CPD points and keeping up with my friends in the industry. Having more time to spend with my kids has also made the process much easier."
MAINTAINING CULTURAL VALUES
Having purchased 13 practices now, Dale Rolfe firmly believes in the importance of slowly transitioning a practice to a new owner by keeping the former practice owner on.
"I was an employee practitioner for about three years before I bought into a partnership with the idea of finally buying that partner out as part of his succession plan. Since then I have bought several practices allowing the previous owners to gradually retire – most recently, Eyecare Plus, The Junction. I now have a number of optometrists who were previous owners who work for me in their original practice from full time, to part time, to casual.
"My main mistake in the early days was buying practices that were too dependent on the goodwill of the previous owner and not having them stay on long enough. The other mistake has been buying practices that do not have decent Earnings before Interest, Taxes, Depreciation, and Amortisation (EBITDA).
"If a business has no profit after all the costs of running a practice are taken into consideration, (including the optometrist's replacement wage) then the business is worth nothing – it's no use buying a job, you can get those for free!"
When analysing an opportunity to buy into a practice, Mr. Rolfe said for him, another major consideration is its culture.
"My first preference is to buy an Eyecare Plus practice as they are typically well run and profitable. They also have the brand name that allows an easy transfer of good will, whereas if I buy an individual's practice, the goodwill of the name goes with the old practitioner when they leave. Getting staff from outside Eyecare Plus to work with our systems, and changing practice management systems if a practice is not using our preferred one is also difficult. If I do buy a practice that's outside the Eyecare Plus group, I will bring it in and spend time introducing the staff to our existing culture."
Agreeing to the value of a practice can be a major sticking point for both vendor and buyer, mostly due to subjectivity
ARE YOU READY TO STEP BACK?
Every practice owner will have their own idea of when and how they want to sell their practice and exit the business. Hopefully, by the time you make the decision, you'll have achieved all you wanted to achieve as a professional, you'll have put aside enough money to last the rest of your life, and have made plans to counter the intellectual loss that comes with leaving behind your professional career.
President of the Australian Society of Ophthalmologists, Dr. Peter Sumich, has been involved in many ophthalmology succession plans as a mediator, and in the process, has observed challenges that apply equally to his profession and that of optometry. His advice for both vendor and purchaser when executing a succession plan is simple: be generous.
"The key to a good succession is generosity. The exiting partner has to be a generous giver and the entering partner a patient receiver. The exit/entry terms need to be spelled out in writing and in a contract, because the faintest ink is better than the strongest memory," says Dr. Sumich.
Specifically on ophthalmology (though it can be applied to optometry) he says, "An ideal hand over includes a letter of recommendation to referrers from the senior doctor. Surgery is handed over in a pre-agreed way. If the entering doctor has purchased the surgical stream then they expect it to be given over. If the entering doctor is expected to generate his own work then do it cooperatively not as competitors or things get ugly. It's all in the terms which should be written down."
Victorian optometrist Peter Nixon, understands the importance of formalising an agreement on the process of purchase and handover, and says it was one of the most challenging aspects of buying into a practice with Orlando and Anne Pezzimenti, as part of their succession plan. This despite having worked together and grown to know each other, personally and professionally, over two years.
"Settling on a partnership agreement prior to purchase, that we would both be liable for, took ages and involved significant expense with solicitors. Despite our strong clinical alignment, there were some things that we disagreed upon and this created friction," said Mr. Nixon.
There were more challenges two years on, when it came time to buy the remaining 50 per cent of the practice.
"There are so many details to consider that are not immediately apparent – like what happens if, six years down the track, a patient claims on something you've done when you were a partner in the practice? That's all clearer now for us but it wasn't at the time and there were several different readings on the matter, depending on who we spoke to.
"If I was ever to go through the process of acquiring a practice again, the only thing I would change would be to have a practice agreement in place that is 100 per cent completed before handing it over to a solicitor for review. I strongly recommend two practice valuations, preferably undertaken by an accountant with experience in valuing medical or optometry practices, and an organisation like ProVision. You do need a comprehensive picture of the profit/loss situation and the potential to build the business of the practice."
These days Mr. Nixon runs the practice full time with the Pezzimentis working 0.8 of a full time position between them. He draws on the expertise of his business consultant and ProVision for advice on day to day practice management and development.
"They helped us with the initial purchase and they've been a massive help in upskilling me on administration, marketing, recruitment, and helping me to define and track my financial goals," he said. "I owe a lot to them. When I was an undergraduate at university, we didn't learn about the business aspect to optometry and, having taught and practised at the Australian College of Optometry prior to joining Orlando and Anne's practice, I hadn't any business experience either."
At Specsavers there is a pipeline of prospective practice partners who are trained and ready, via the organisation's 'Pathway' program, to step in to ownership when an existing partner decides it's time to sell their shares.
"The Pathway course takes around six months all up, is very practical in nature, and has already led to the placement of more than 40 'new' partners into Specsavers stores," said Raj Sundarjee, Head of Professional Recruitment.
Specsavers manages the succession plan, initially by looking for individual Pathway graduates in the geographic area concerned, and if that doesn't identify a prospective partner, they talk to Pathway graduates from further afield.
"Once a buyer is identified, the process of succession is made easier by the formula valuation model that is in place for Specsavers practices. Given all our joint venture stores operate the same chart of accounts and accounting principles, the same treatment of loans, adjustments and so on, it is relatively straightforward to ascertain an apples-for-apples valuation for all Specsavers stores.
"That creates a ready market for buyers and sellers alike. Probably the biggest issue we face in many stores is strong profits; which escalate the value. So, it's important that buyers gain some clear guidance from their own professional advisers to ensure they understand the valuation that has been placed on the shares they are looking to buy," said Mr. Sundarjee.
5 Top Tips to Prepare for Succession
Lily Wegrzynowski
Eye Q Optometrists, Chief Business Development Officer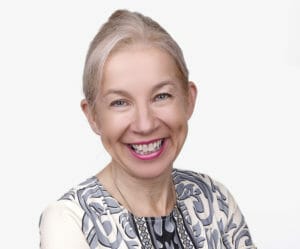 Start early and start with the end in mind. Consider and decide when you wish to exit.
Formalise all practice systems and processes so that the existing business performance is clear to a potential purchaser.
Consider conversion to a recognisable brand as this makes the business less associated with you as the brand;
As an EyeQ practice, the administrative back office support will assist in your transition from being solely responsible for these areas and provides a better work/life balance as well as assistance in attracting potential practice purchasers.
Be prepared to really handover the practice if you aim to still be working in it under any succession arrangement… and enjoy seeing it transition to a new owner.
There are so many details to consider that are not immediately apparent – like what happens if, six years down the track, a patient claims on something you've done when you were a partner in the practice?
VALUING A PRACTICE
Agreeing to the value of a practice can be a major sticking point for both vendor and buyer, mostly due to subjectivity. As Dr. Sumich says, "The general cause of failure is expectation mismatch of both departing and arriving doctor. The exiting doctor typically overvalues his practice and the entering doctor usually undervalues the chance to join a going concern."
Paul McKinley, from Optometry Finance Australia says there are many factors used in assessing the valuation of an eye care practice, and it's not all about multiples of EBITDA.
"Some of the factors are clear-cut, and readily identifiable, while others can be somewhat subjective", he says, listing the key considerations (inter alia) as:
The availability of independent (accountant-prepared) financial statements and tax returns (ideally last three years)
Interim management accounts (Balance Sheet and Profit & Loss), and the reliability thereof, to ensure the business performance is tracking consistently
Sustainability of earning levels
Availability of a commercial lease, rent amount, overheads, ongoing rental increases, requirements for refits, and the remaining term and options
Proximity of competitors, and how well established they are
Handover period and restraint of trade (non-compete) with the outgoing vendor(s);
Sales growth (is it trending upwards, downwards, or stagnant?)
Size and quality of the patient database; referral sources and relationships
Particular areas of expertise that the practice is renowned for
Suppliers, strength of relationships and payment terms
Staffing – are key people remaining in the business, if not, what is the potential impact of their departure; staffing levels, terms of employment, and wages
Stock – are the stocking levels adequate and is any of it outdated/obsolete stock
Equipment – age, effectiveness, remaining useful life, and
Information technology – software and records management."
5 Top Tips to Find a Buyer
Hugh Lander
BOQ Specialist, Chief Executive Officer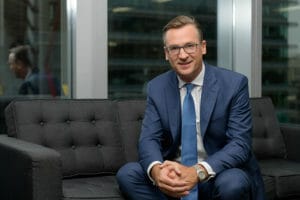 Plan ahead – succession is not a quick process – it can take at least ten years, so start thinking well ahead of time and prepare the necessary documentation, including profit and loss statements, balance sheets, financial statements etc.
Explain the benefits to employees – plant the succession seed early and understand what your up and coming practitioners want out of their career path. Outline the benefits of becoming a practice owner and controlling their own destiny.
Keep an open mind – while an internal handover might be appealing and seem the easiest pathway, you need to be flexible and adapt to the market. There may be alternative solutions to the exit strategy you have in mind.
Align cultures to ensure your patients experience continuity of service, particularly in terms of quality. Think about potential buyers with a similar area of expertise and cultural similarities who will help with a smooth transition and patient retention.
Enlist the help of professionals – a finance partner can help you with an easy sale transition – BOQ Specialist has been helping medical specialists do this for over 25 years. Once you have sold your practice it is recommended that you seek advice from a financial planner or accountant on how to invest the income from the sale. BOQ Specialist has a number of savings and term deposit products to invest in.
FINANCING OPTIONS
Financing a business is never easy and, in light of the recent banking royal commission, we can expect it to become more of a challenge.
Mr. McKinley says while it's possible for an experienced practitioner to get 100 per cent funding to buy a strong, well established practice, relatively young, inexperienced practitioners will need either a deposit, property offered up as collateral, or perhaps a parental guarantee (though this has become less popular with the banks in recent years without a commercial benefit to them).
This was the case for Mr. Nixon when it came to arranging finance to buy the Pezzimenti's practice.
"As a young optometrist with no financial assets behind me, finding finance was one of the greatest hurdles and it required a leap of faith," he said. "Everyone was interested in providing finance until they learnt that, although I had cash, I didn't have any hard assets. They also required security on 100 per cent of the practice, but as I was only buying 50 per cent, that was not possible.
"In the end, I got around it by buying a house and them putting it up as security for the business loan.
"Within a couple of months, my wife and I had bought a house, a car, a practice, and then we had a baby. It was a fun time!," he joked.
Mr. McKinley said there's no doubt traditional 'bricks and mortar' strengthens an application from young optometrists like Mr. Nixon. "It demonstrates that the borrower has asset backing (and likely borrowing/repayment history) and stability. Having said that, we'll always try to have the banks take security over the practice, before involving personal assets, if possible.
"If property is not available as collateral, the banks may ask for a 10–50 per cent cash deposit to reduce their perceived exposure to the deal… and they will always look at the personal, financial position of the applicant – the stronger the better."
As well as finding a lending institution that will lend you the money for the purchase of a practice, Mr. McKinley says it's important to assess whether they will support you over time. "Do they have an appetite to help you achieve your future plans as well as account and payment solutions to make the management of your new practice efficient and cost effective?" he asked.
Mr. McKinley advised that before signing a contract for finance, it's absolutely essential to review:
Set up fees/charges, including early break/exit fees
The interest rate – how the base rate and margins are determined and the potential for this to change during the term of the facility
Whether the loan facility is Principal and Interest ("P&I") or interest only?
The term of the contract, and what happens at the end of the term
If there is a residual (lump sum) payable at the end of the facility; whether that is acceptable to you, and whether you will be willing and able to pay it out, or refinance it
Is the loan term in line with your future mid-long term plans?
Are you comfortable with the loan repayments (longer terms and residual payments can lower your monthly commitment, while shorter terms and small/nil residuals will increase your commitments)
Are there any conditions to be met prior to the drawdown
Are there any ongoing conditions – and if so, are you comfortable with them? If these conditions are not met, you may technically be in breach of the contract and therefore in default, becoming exposed to the risk of the terms changing, potential extra fees, etc.
We were thinking about ways to keep our optometrists super charged
WHERE TO BEGIN
If you're not totally thrilled about the idea of executing your succession plan alone, there are several options to consider. Joining a group, like EyeQ Optometrists, Eyecare Plus and ProVision will give you the strength of a brand, and expert advice to help you navigate these unchartered waters. Alternatively, you could sell into an existing group, and become a partner in a growing group such as Bailey Nelson or George and Matilda.
Chris Beer, Managing Director of George and Matilda says partners are attracted to his group because it "understands and respects what has made those practices unique and successful. As a result, they know their legacy is going to be well looked after. For those people considering what their future looks like and ultimately what their succession plan is, we offer not only the opportunity to realise more value for their practice than is typically seen in the re-sale market, but also the security and certainty of dealing with a party that has the resources and professionalism to deliver on its promises."
Mr. Beer says succession planning is proactively managed with the relevant partner. "We start by understanding what our partners think a successful exit strategy looks like for them and, if we think it works with our model, we build a plan together to achieve that… One of our core values is partnership and as such, our objective is to have a key partner in every practice, working with us to ensure we deliver the best possible experience for our customers and patients. We work with our partners who are in the succession planning process to find the right person to transition into a partner role when the time is right."
As a young group of optometrists, Bailey Nelson is yet to be in a position where it needs to execute a succession plan, however Eyecare Director Robyn Weinberg says the company aims to be different in the optical industry and that extends to how they think about their optometrists. "We were thinking about ways to keep our optometrists super charged and have arrived at the idea of providing the option of secondments after two years of continuous service. What it means is that optometrists have the freedom to pursue their passion project, further study, or just have a rest… all with the security of a job to come back to. We see it as a win – win and a great option for optometrists to enjoy richer life experiences before they do begin to put their succession plan in motion."
5 Top Tips to Execute a Smooth Succession
Dr. Peter Sumich
The Australian Society of Ophthalmologists, President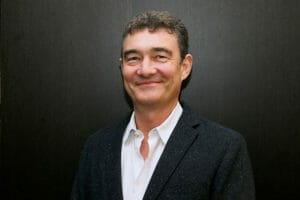 Release yourself emotionally from the practice – accept you are leaving and do not try and rule from the 'grave'. Things are going to change and you have to accept that the new doctor does things differently.
Realise the new practitioner is the new champ and will be taking your practice and your referrers – don't fight it. Make sure your exit terms are adequate or you will resent the new practitioner's opportunity.
Exit terms – Decide whether your retirement is meant to be a single financial windfall or a continued professional collaboration with new younger practitioners in order to achieve a pleasant and gradual retirement, which can taper off over a decade of part time practice with continued income stream. Identify which of these options you would prefer and set the exit terms accordingly.
Business valuation – see point three first. However, a rule of thumb is: equipment plus 20–30 per cent goodwill, plus 'intangible value'. Selling to a corporate is formulaic and relates to multiples of EBITDA and an upfront payment. Get professional advice for both.
Identifying a buyer depends on whether you are staying or going. Make sure your cultural and personal values align if you intend to hang around.