Ray-Ban has been at the forefront of cultural change since creating the iconic Aviator model for the pilots of the United States Army. Described as "a symbol of self-expression", the brand has been worn by celebrities, musicians, artists and public figures all around the world.
Now Ray-Ban will have its own retail stores in Australia, with the first of them opening this month in Westfield Doncaster, Melbourne. The new store follows the opening of stores in New York, London, Tokyo and Milan. It will showcase the largest selection of Ray-Ban sunglasses and optical frames in Australia, including several limited edition models available for the first time and exclusive to the store.
Digital tools will create an engaging journey where customers can dive into product stories and the history of the brand in an environment that reflects the brand's iconic DNA.
"This new Ray-Ban store is an important milestone in the expansion of the brand in Australia. Australian consumers, especially Melburnians, are extremely savvy about quality and trends and this new Australian boutique will bring them a unique, world-class eyewear experience", said Alfonso Cerullo, Luxottica General Manager Optical Retail Australia & New Zealand. "Ray-Ban's story is irrevocably entwined with music and pop culture, and the store will showcase those Ray-Ban classic and iconic styles, along with exciting new collections".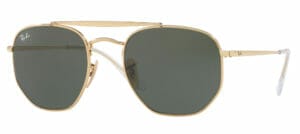 "We want to create an experience and not just a store for Ray-Ban customers," said Alessandro Chiarelli, Global Ray-Ban Brand Director. "We want to translate the core principles of the Ray-Ban spirit into a physical space, the best expression of the Ray-Ban brand".
The new store will have a full-time optometrist, the latest eye care technology, and will offer comprehensive eye tests.