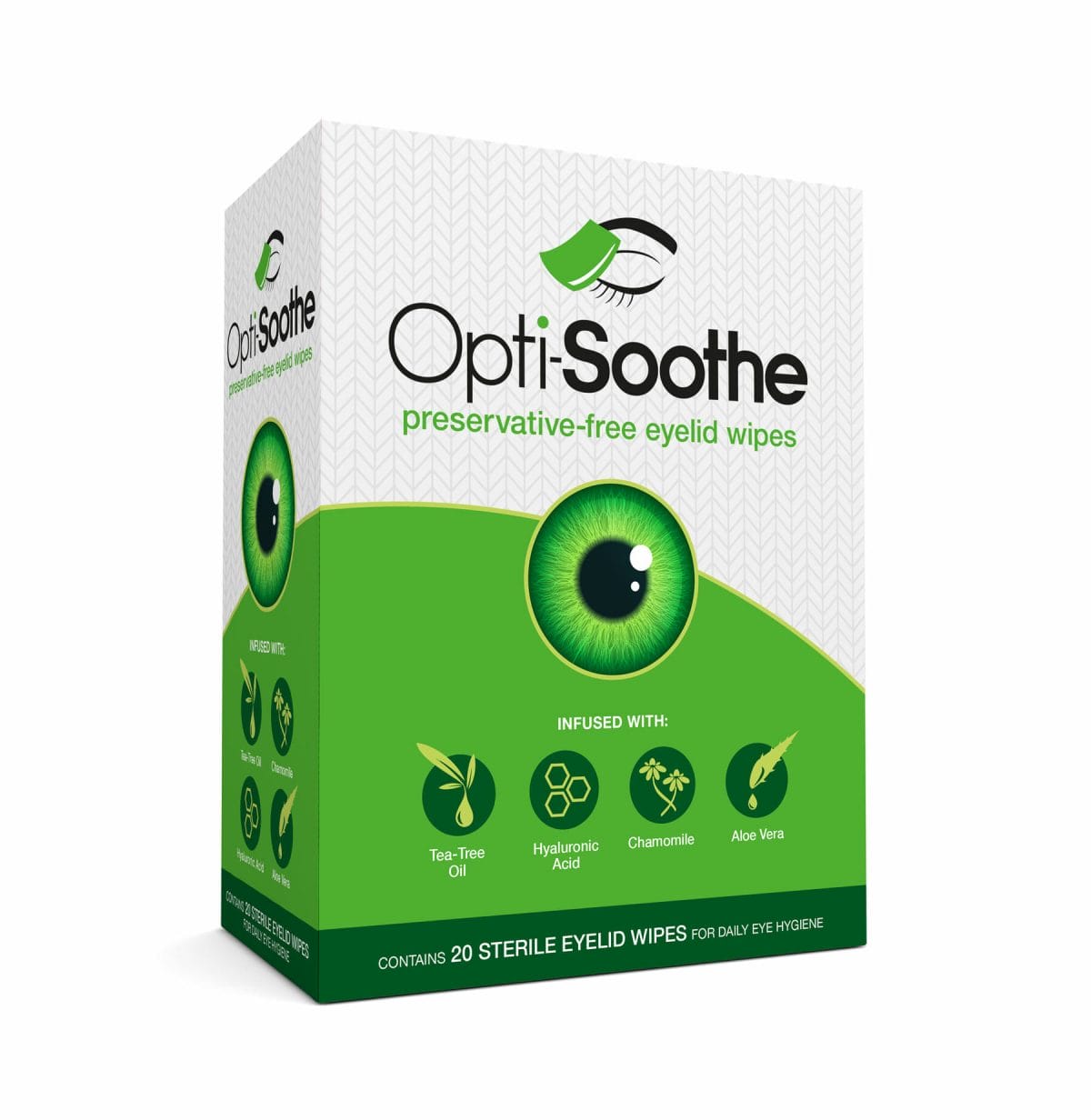 New products offer a complete preservative-free three step regime for blepharitis and dry eye. The majority of Australians know little about blepharitis and dry eye, despite these being two of the most common ocular conditions, according to optometrist Jim Kokkinakis. Dr Kokkinakis, who owns The Eye Practice in Sydney said it is only when symptoms arise that their minds turn to the subject of eye health.
"As professionals, it is extremely important to educate consumers regarding good eye health maintenance. Dentists have been very good at teaching the public about the importance of dental hygiene for the prevention of more serious issues. As eye care practitioners, we need to do the same when it comes to eye health. Much like dental hygiene, we need to encourage an eye health daily routine, because as  the condition worsens, it can be even more painful and costly."
Symptoms such as crusting of the eyes, redness, light sensitivity and the persistent feeling of a foreign body need immediate treatment can indicate diseases such as blepharitis, dry eye, styes and meibomian gland dysfunction (MGD).
Encouraging patients to understand the importance of regular eye health maintenance is crucial, and it's all the better if they get into the habit
"While most people with symptoms will go in search of eye drops, the latest clinical opinion recommends a regime that includes preservative free lubricants, lid hygiene, and heat applied to the eyes in the management of dry eye disease and related eye conditions," continued Dr Kokkinakis.
Dr Kokkinakis said information is key when helping patients to develop and maintain a regime of ocular hygiene. "Encouraging patients to understand the importance of regular eye health maintenance is crucial, and it's all the better if they get into the habit. Maintaining our eyes should not take a significant amount of time. If more than two drops a day are required to manage the symptoms, it's time for a comprehensive dry eye evaluation to nip things in the bud, before things cascade out of control,"
AFT Pharmaceuticals Launches Three Step Process
AFT Pharmaceuticals has developed a complete package of preservative free products that eye specialists can offer patients who suffer from eyelid conditions.
It includes two new Opti-Soothe products – Opti-Soothe Moist Heat Mask and Opti-Soothe – that help treat and prevent both anterior and posterior blepharitis, dry eye disease, MGD and other ocular disorders.
"Growing consumer demand for preservative free products led us to ensure the Opti-Soothe range is ideal for daily use," said Dr Hartley Atkinson, Managing Director of AFT Pharmaceuticals. "The new Opti-Soothe products, in combination with our existing products Hylo and NovaTears, enables us to provide a complete three step maintenance program that is completely free of preservatives.
The AFT Pharmaceuticals three step program is described as follows:
Step One: Heat.
The Opti-Soothe Moist Heat Mask is designed to be a convenient and comfortable eye mask, which soothes the eyes, and retains heat by providing 10 minutes of controlled moist heat. It is also washable and reusable.
Special HydroBeads absorb moisture from the air. Once heat activated, they release a natural, consistent moist heat (unlike wheat masks, which only provide dry heat and cannot be washed). Just 25 seconds in the microwave is all it takes to heat the mask to optimal temperature for the full recommended 10 minutes per day. According to AFT Pharmaceuticals, hot flannels do not retain an adequate level of heat and must be reheated several times during one application.
Competitively priced, the Moist Heat mask has a dual use as it can also be used for cold therapy for eye allergies, puffy eyes, and contact lens irritation.
Step Two: Cleanse.
Opti-Soothe preservative free eyelid wipes feature four key ingredients: tea tree oil, which has anti-bacterial and anti-inflammatory properties, hyaluronic acid to moisturise the eyelids, and chamomile and aloe vera for additional soothing. The 20 individually wrapped wipes are natural, gentle and preservative free, so they can be used daily.
Step Three: Hydrate.
AFT Pharmaceuticals offers Hylo-Forte for severe or chronic dry eye, Hylo-Fresh for mild to moderate dry eye, and NovaTears, for the relief of evaporative dry eye disease.