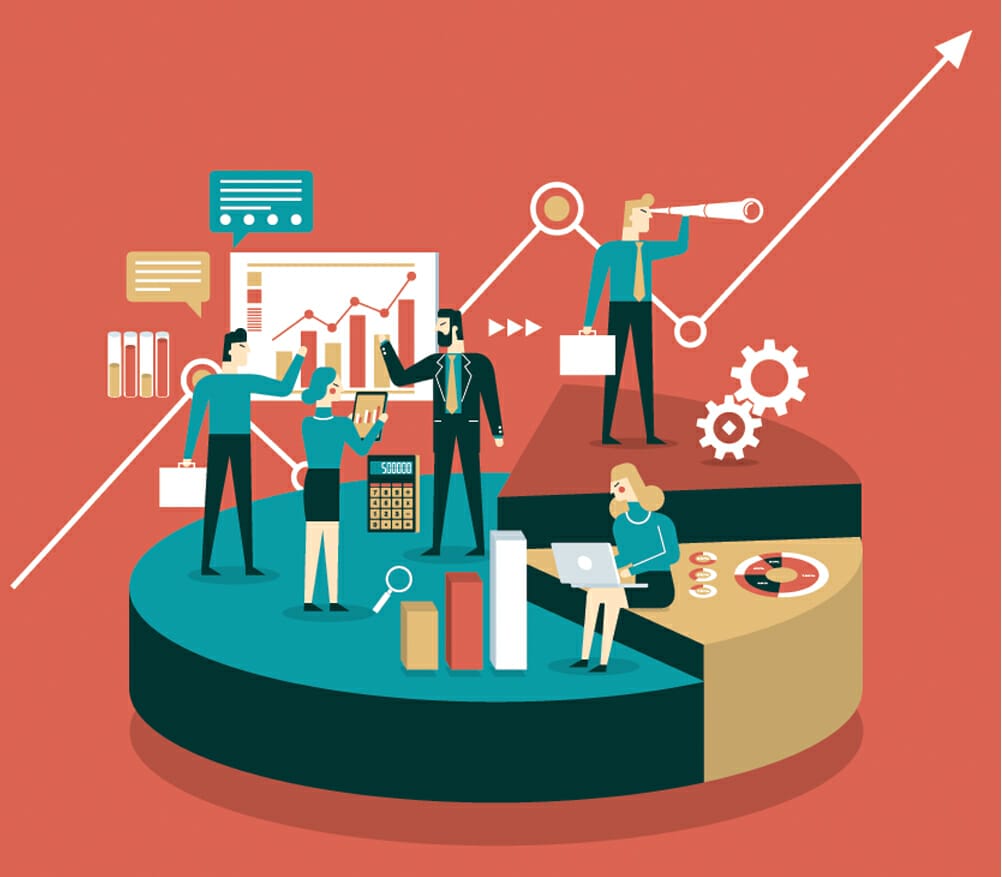 Shamir Australia is working with leading scientists, researchers and optometrists, and making significant investments in product, facilities and customer support to deliver innovative solutions for the optical industry.
Shamir Australia is an impressive example of an Australian company that is committed to local manufacture and expansion. The company, which manufactures hundreds of thousands of lenses each year from its Brisbane laboratory, recently acquired a two storey building in Brisbane which is to become home to upgraded laboratories with state of the art production and manufacturing equipment. It has also announced the launch of The Shamir Academy to provide access to research and deliver commercial and technical training to customers.
Shamir Australia, an entity of Shamir Optical Industry Ltd which was established in Israel in 1972, began producing spectacle lenses in Brisbane in 2006 and became certified as an 'Australian Made' company in 2014. Shamir Australia Chief Executive Officer, Paul Stacey is proud of the Australian Made certification and believes there are many advantages to local manufacturing.
"As an 'Australian Made' certified company, we are able to provide quality products made in Australia that not only meet but exceed our customers' expectations while supporting our local economy and workforce. Our customers are guaranteed to always receive products that have been stringently controlled during the manufacturing process and thoroughly checked prior to despatch."
Mr Stacey said local customers appreciate Shamir Australia's willingness and ability to respond quickly to market demands and fill orders for custom-design product lines.
"One of our key values is to help enhance the vision and visual experience of our customers around the country and we are extremely proud of all the people we have helped to see clearer using technology like this," he said.
"It's our ground breaking technology that really enables us to do this and it sets us apart. For example, our international award winning progressive lifestyle spectacle lens, Shamir Autograph Intelligence, has received tremendous feedback from eye care professionals and their customers."
THINKING OUTSIDE THE BOX
Shamir has never been afraid to take its company in new directions. In July 2015, its sister company, Shamir Occupational Health and Safety (Shamir OHS) welcomed the Eyres brand to its family.
"By drawing on Eyres' experience in engineering and developing fashion-forward safety eyewear over 25 years and our own unsurpassed lens designs, we have been able to develop the perfect solution for excellence in safety eyewear," said Mr Stacey.
"The synergy between our Attitude and spectrum lens technology, and Eyres' fashion forward safety frame technology has delivered enormous improvements in health and safety optics" he added.
Whether a customer orders Shamir OHS Eyres safety frames with prescription or plano lenses, they are assured of benefiting from maximum safety.
"Every Shamir OHS Eyres safety eyewear frame is individually tested to ensure it can withstand external forces to protect the eyes. Our frames not only meet industry requirements, they exceed them. Our prescription safety lenses are Australian made, which is one of the things that really differentiates our company within the industry."
LOOKING TO THE FUTURE
Now, with safety eyewear firmly part of the company's offering, Shamir Australia is focussing on expanding and upgrading its production facilities. "Having acquired a two storey building in Brisbane we are currently upgrading our laboratories with a focus on state of the art production and manufacturing equipment to substantially increase our production efficiency. We are also upgrading our coating facilities and investing in upskilling our work force to accommodate larger order volumes and job outputs," said Mr Stacey. A further expansion into new facilities, as well as new and upgraded equipment will be completed in 2020.
SHAMIR ACADEMY
Another ongoing area of focus for Shamir is training and education, and this year the company has announced the launch of the Shamir Academy, which will offer technical and commercial training and product insight to its customers and practices. The Shamir Academy is led by Shamir training manager, David Sullivan, a qualified optical dispenser and optical technician with extensive industry experience.
"The Shamir Academy will strive to achieve excellence in business development, by educating business owners, optometrists, dispensers and optical staff on optical lens technology, the skills required when explaining the technology to patients, and tips for practice efficiencies," explained Mr Stacey.
He said the Shamir Academy will incorporate multiple learning platforms to cater for individual learning preferences that include:
Face to face learning at customer premisesor at Shamir's purpose-built meeting andtraining room. These sessions will also include laboratory tours,
Online webinars hosted on the ShamirAcademy website with alerts to customersdistributed via email, and
Printed documents and whitepapers.
"We're really excited about the Shamir Academy, which adds to our comprehensive product and service offering. It's our aim to ensure optometry practices around Australia have the resources and support they need for sustainable growth," Mr Stacey concluded.