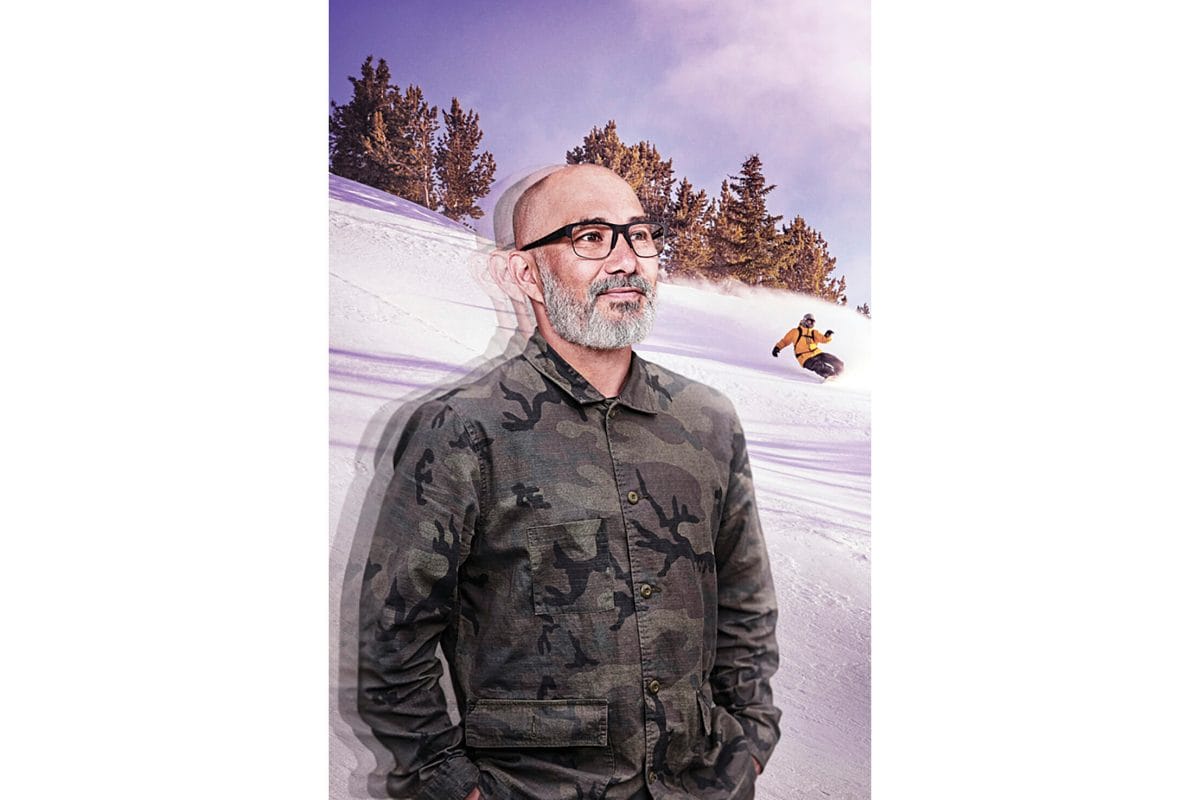 Dragon is an internationally recognised performance eyewear brand with deep ties to the action sports world. The company's impressive legacy of product innovation, unique designs and athletic aptitude is the driving force behind its legendary success and strong following.
Dragon is the brainchild of sports athlete Will Howard. The idea to develop a range of sunglasses came to him while working from a garage in Capistrano Beach, California in 1993.
Will's dream was to build a company that encompassed his affinity for surfing, snowboarding, and riding dirt bikes. So that's exactly what he did. With unbridled enthusiasm and an indepth knowledge of the growing but still niche action sports industry, he developed a small range of sunglasses and began distributing them to surf shops.
As Dragon sunglasses quickly gained a global reach, Will worked to expand his business, simultaneously developing and manufacturing diversified product offerings in the eyewear category.
ACTION ORIENTED
Like its founder, Dragon's core customers are action sport enthusiasts who are searching for a sunglass or goggle capable of keeping up with their activities. However, its entire audience is in fact, much broader, due to the company's commitment to product innovation.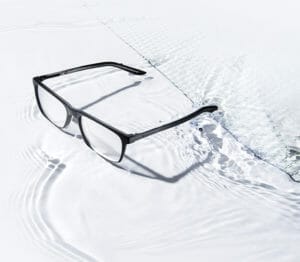 "Since Dragon started up, we really have come a long way in expanding our audience," explained Brad Saffin, Managing Director of Marchon Australia and New Zealand, which now owns and distributes Dragon eyewear. "We've become internationally regarded as a leading performance eyewear brand for those seeking craftsmanship, high-level performance and innovative design and features."
The company's expansion has been particularly noticeable in the past two years with significant innovations contributing to its growing global reputation.
"In 2018, we celebrated our 25th anniversary milestone, and rebranded to engage a broader audience. In 2019, we successfully launched our 'Designed for All' campaign, a collection of eyewear created for both men and women," explained Brad.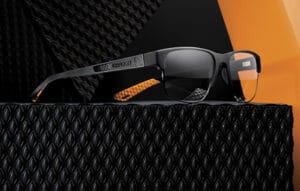 "The 'Lumalens' sunglass collection followed, which takes advantage of premium technology already used across Dragon's goggle collection. Then we launched the 'XP Cross Performance Collection' – sunglasses designed for many outdoor activities and weather conditions.
"The 'H2O Floatable Collection' – sunglasses manufactured from high performance materials that enable them to float in water – came next, then last year, we launched an eco-friendly collection made from castor bean oil."
Now all of Dragon's injected sun and optical styles are produced using this plant based resin, a highly resilient and renewable alternative to standard petroleum-based plastic.
"By incorporating it into our injected collections, we took our first step towards making a positive impact on the environment," Brad said.
THE QUEST FOR SUSTAINABILITY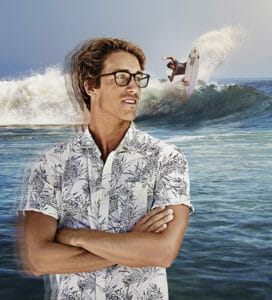 But the innovation hasn't ended there. This month (March) Dragon is launching a new 'upcycled' collection, manufactured entirely from recycled water bottles. The initial release will include three optical and three sun styles, with the same recycled water bottle material that's used for the frames, being used for the collection's packaging as well.
Brad says it's this focus on innovation and building a sustainable, social and environmentally responsible eyewear company that differentiates Dragon from its competition.
"Our innovative approach to product development really makes us stand out. Our designers draw on feedback from athletes as well as consumers to identify where there is a need. Then, they combine this knowledge with expertise in designing and manufacturing eyewear using high quality sustainable materials and elements. In doing so, they're able to continually push the boundaries to create unique and original eyewear offerings."
With all eyes firmly focussed on innovation and social responsibility, Dragon is working hard to expand its community of eyewear lovers even further, while always staying true to its roots.
Dragon is distributed by Marchon Eyewear (AUS) 02 9697 8080