Right now may be the most challenging time you've ever encountered in your practice. Or you may have just come through the worst of it. Where ever you are, there are ways to mine the existing potential in your business to generate growth – whether it's by taking a calculated risk on investment, by engaging in patient communication, dialling up your product offering, or collaborating with ophthalmology.
mivision spoke to leaders in the field to gain some straight forward advice you can put into practice right now. None of this will cost you the earth, but it could help you turn a better profit.
1. Opportunity, Profit and Growth 
RISK VS. RETURN
Paul McKinley, Managing Director, Optometry Finance Australia 
Q. Good risk management reduces volatility within the business. The best businesses find the balance between managing risk and taking risk to navigate change and drive sustainable growth. How can optometrists balance risk management with revenue and profit growth?
In a challenging world like we've never experienced before, it's natural (some would say critical) to simply focus on practice survival. Some states are currently faring better than others, with members playing Elton John's classic "I'm Still Standing" on permanent repeat, as they seek to come out the other side.
Others however, are adopting a very different approach, seeking inspiration from Benjamin Franklin's philosophy, "Out of adversity comes opportunity".
I think the answer lies somewhere in the middle: it's about balancing risk in the pursuit of opportunity, profit and growth… but only after careful research, analysis and a sprinkling of "calculated risk" in the decision-making process. The best practices find that often elusive balance between managing (and taking) risk, to steer their practice through change, and deliver sustainable sales and growth.
We see risks being broken down into six main categories:
Market Risks 
The most successful practices are those that seek to understand what their clients want. Historically, a practice may have simply looked to ensure the styles of their frames in stock were in keeping with the demand of its patient demographic. But within a pandemic, a practice must stay abreast of changing consumer demand that accommodates, inter alia, lock down restrictions, facilitating triage appointments (including telehealth) and working with clients to provide the best level of service possible. Those that can tap into this, will grow through new markets.
The great thing is, people always bring a friend to these events… and these 'friends' equate to prospective new customers!
Financial Risks 
With lockdowns, closures and corresponding downturns in sales and cash inflows, coupled with Government payments (e.g. JobKeeper), it's critical to practise careful cashflow management through budgeting, and be wary of jumping at Government backed smallmedium- enterprise loans, which require repayment within 36 months, after a six month repayment holiday – these can really come back to bite if not managed well.
Compliance Risks 
This ranges from compliance with changes to the Health Insurance Act around record keeping for claiming an MBS item, to meeting Government restrictions around the current COVID-19 pandemic, with hefty fines for breaches.
Operational Risks 
A practice needs to ensure its operations align with its long term vision, and be prepared to revise this as business direction changes in light of current economic challenges.
Professional Risks 
Without your respective licenses and accreditations, you can not practise. Maintaining a professional relationship with your client, and your team, at all times, should never, under any circumstance, be compromised.
Emergent Risks 
One needs to also consider what's happening locally, nationally and internationally in our industry – consider, for instance, the Optometry 2040 vision. If there are new trends, technologies, and business practises emerging overseas, it's quite likely they'll be adopted here. Are you going to be at the forefront of these new developments, or wait until the industry adopts them and find you're left behind?
One simple way to analyse the 'risk vs. reward' of an opportunity, is to use a 'Risk/ Reward Matrix' (Figure 1). If the risk is thought to far exceed the expected reward, one would probably pass. But if the perceived rewards outweigh the risk, it may well be worth considering.
BORROW TO INVEST?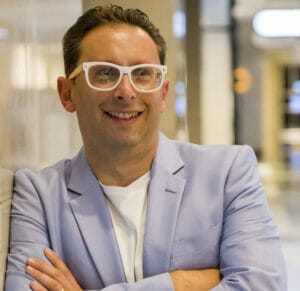 Craig Spiegel, Co-Founder and Head of Commercial Sales, Credabl 
Q. In an effort to unlock practice potential, are there specific aspects of a practice that owners should be more willing to borrow to invest in than others during uncertain times? What tips and tricks should they take into consideration? 
Investing in your professional development is always ongoing. The same is true for your business. Now, more than ever, we are hearing from professionals in relation to the juggle of 'borrowing' in these uncertain times.
Professionals purchase equipment, fit-out and other assets to either maintain their current practice, to grow their practice and/ or to differentiate their offering. Reviewing these needs should be ongoing.
Things to consider are as always, how will the purchase positively impact my business? Will it allow me to increase or introduce fees, meet current and future demand, or attract new patients? Most look to finance to achieve this end.
Our suggestion to practitioners is to have a clear idea in relation to the above and be able to articulate the rationale. This is a great first step when speaking with a lender. At this point in time, being able to access FY19/20 financials through accounting software or other financial logs will be useful and also acknowledging the impact of COVID-19 to your practice turnover.
Strong leadership requires empathy and vulnerability. You can build an even stronger team bond when you work together through difficult challenges
Working with a specialist lender will lead to better outcomes in securing your finance. Specialist solutions can range from no payments for a period of time, interest only solutions, as well as deferred repayment options. These should give you the confidence to move forward and know that the finance is structured in a way to withstand further economic headwinds.
With the instant asset write off extended to the 31 December 2020, practitioners can invest in their practice with confidence and secure appropriate finance solutions for the current environment.
Tips and tricks?
You need a Plan B. What do you have to fall back on or tap into if need be?,
Check whether there's a possibility of being reimbursed for items already paid for, so you can acquire new assets, and
Don't discount a business review "just because of COVID-19". Now more than ever a critical review, including investment, should be undertaken.
2. Create a Strong Presence 
EYE CATCHING DISPLAYS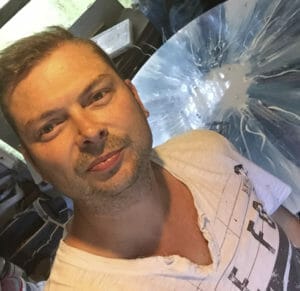 Dale Hutson, Creative Director, Paul Taylor
Q. How can optometrists go about creating economical window and in-store displays that catch attention and entice people in… and why is it worth going to the effort? 
You will either be someone who cares about what things look like or not, but I can tell you, creating aesthetic window and product displays is both an art and a science, and when done well, they can drive new and existing business.
If you have a shop front with passing traffic this is gold right now. Your displays should be a reflection on you, your business and your target audience. Values should align to demonstrate your connection with your audience and that you have the products in store that appeal to their aspirations and needs.
During the COVID-19 pandemic, we've seen increasing consumer support of local businesses and of Australian made products, making now a great time to promote local brands as well as to demonstrate your support of the community by referencing local events.
Start your displays with some planning.
Pick a theme – perhaps there is an annual local event on the horizon that you could draw on. Even if it's been cancelled or rearranged due to COVID-19, you can use the event to create a talking point.
Use your window space to showcase a product or a brand, and to tell a story.
Take advantage of the imagery provided by the supplier to help choose the colours for the display and to develop your theme. Alternatively, use a colour wheel to determine your use of colours.
Whatever you do, keep it simple, sharp and eye catching. The biggest mistake people make is to overcrowd and over think. And remember, you don't need to spend a lot of money, you just need to stick to the plan.
It is so much better to do something than nothing, and do it regularly – change alone will attract the eye of passing and potential customers.
Your window and your retail space provides an open book… don't over think, Just DO.
 EFFECTIVE STOCK MANAGEMENT
Maren Carson, Head of Marketing, Marchon Eyewear, VSP Optics and VSP Vision Care 
Q. How often should an optometry practice update its frame offerings and how should they determine their frame selection – how do you find the ideal balance to put on display? 
Buying frames is an art-form. When buying, it's essential to know two things: your current demographic, and the demographic you want to attract, both of which will significantly influence your purchasing behaviours.
Let's start by looking at the conversion rate method. Conversion rate is defined as the numbers of patients that get their eyes examined in your practice and then purchase their eyewear from you. To calculate your conversion rate, simply divide the number of purchases made, by the number of exams conducted.
For example, say last month you conducted 100 eye exams and 75 of those patients purchased a complete set of eyewear from you. Your conversion rate is 75%. Anything less than 80% could mean your selection is off, so it's important to find out which patients aren't buying and why, then use this information to add frames to meet their needs.
The second method used to determine the number of frames you carry is based on inventory turn. This can be calculated by taking the total number of frames you carry and dividing it by the total number of frames you sell. The range for independents is one to six. Many practices operate with an inventory benchmark of three, meaning that a frame should on average, turn three times a year. Anything less than three turns may mean you are not getting a competitive rate of return on investment and you could benefit from reducing slow-selling frames.
the direct referral pathway may solve the clinical problem at hand, but does little to contribute to learning, establishing rapport, and ultimately optimising care for our patients
Unfortunately, there are no absolutes, and it can take some time to find the right mix for your business. High-end optometrists sacrifice turns for wide selection; their reputation depends on it, and their higher profit per frame allows them to succeed. Practices with a focus on health funds, budget or no-gap based purchases may sacrifice selection for turns to keep costs low. It can often be a balancing act, but whatever the number, it's important to know you can't narrow your selection too much and still offer an adequate product mix – keep tracking your results to ensure the balance is right for your business.
The number of suppliers you use also effects your inventory performance. If you buy from too many suppliers, you reduce your influence with any one of them while increasing administrative costs. If you buy from too few, you may not have the range of eyewear you need to help all your patients, and you may weaken your ability to respond to a changing marketplace, all of which can impact business productivity and sell through.
It can take a bit more time, but you can try increasing your sales by increasing the visual clarity of your practice. This means making it easier for patients to look, consider, and buy. We recommend products be displayed categorically by brand, gender, material, style or colour in an organised, intentional manner.
Next, watch your patient flow. Where do your patients go first when they enter your practice? This is the area where you want to display your women's and men's high-end fashion brands. Next should be sport and then children. Sunglasses should be easily accessible and displayed either in a designated sunglass area or cross merchandised with the same brand throughout the practice.
In summary, if you want to increase your average selling price, it might not be a good idea to introduce more budget frames, but instead to look at what ranges are selling and introduce more similar high-quality ranges. Also, take the time to look into areas where you might have gaps. Be aware of your current demographic and the demographic you want to attract. It's also essential to regularly replenish your bestsellers, or even better, to use a display stock system so you'll never be out of stock of your bestselling brands.
It's important to keep refreshing your range, and at Marchon we offer four release cycles a year to ensure our customers can do this. We also offer a multitude of ways to trade with us, which ensures we're able to find a solution that works seamlessly for our customers and gives them the choice and flexibility they need.
3. Connect with Patients 
PLAN AN EVENT
Jacque Katsieris, Sales Director, ProOptics
Q. Organising events that bring customers into a practice can be a great way to connect, build loyalty and grow sales. How do you help practices organise events to showcase frames and how do all parties benefit? 
At ProOptics we love the opportunity to work with our customers to help look after their customers, but being a distributor means we don't often get the chance to see first-hand the joy and excitement when a patient chooses a new frame. So, for the past few years, we've been co-hosting style shows in practice.
We take control of the event from the get go, from organising invitations to advising the practice on how to take full advantage of their social media platform to get patients along.
The great thing is, people always bring a friend to these events… and these 'friends' equate to prospective new customers!
On the night, we do a lucky door prize – we ask every patient who makes a purchase to choose their second favourite frame, which becomes their prize if they are the lucky door prize winner. Often those who don't win call back later and order the second pair anyway – having imagined themselves winning the frame, they're too excited about it to miss out on ownership!
When we organise these events, we also encourage the practice to invite their lens supplier along – so they have both expert stylists from the frame company and lens experts present.
Inevitably, each event ends up as quite a party – strangers start chatting to each other about styles and their look, and it's a very positive and uplifting experience for everyone.
A big upside for ProOptics as a distributor, is that we have the opportunity to meet and talk directly to patients about what they are looking for and what styles are popular. We also get to spend valuable time with our customers teaching them about the collections and doing product training.
During the past few months we have had to put a stop to our large gatherings but I recently did a special appointment-only day. While we didn't have the buzz of the show and the champagne, it was great to provide a one-on-one service to patients and spend a day in the practice working with the staff and training them on the product.
COVID-19 has given us time to slow down and reimagine our relationships with our customers. There are always new opportunities to engage.
COMMUNICATE WITH CLARITY
Lisa Jansen, Optometrist, Mentor and Coach, Infinity Consulting 
Q. What is your advice on communication strategies – both with patients and staff – to help practices differentiate themselves and build loyalty during challenging times? 
Now, more than ever, your business needs a high level of communication. Communication builds trust and relationships. During challenging times high quality communication with your team and patients can create greater loyalty and set you apart.
Your systems of communication need to be as simple, fast and flexible as possible to adjust to changing conditions. Planning ahead helps to ensure your message has a better chance of reaching its target and being heard.
Importantly, in a crisis, communication needs to be clear, concise and consistent.
Communication with Patients 
Throughout the COVID-19 crisis there has been an overload of information. Quality information from trusted sources is required, not just more information. You have an opportunity to become the trusted source providing quality information your patients can rely on with all matters related to their eye health.
You can use communication to educate your patients about their eye health and inform them of important changes to how your business is operating. Reassure them by explaining your health and safety measures. Most importantly, let them know you are there for them if they need any help or advice.
It is best to use a combination of email, text, social media or phone with your patients. Multiple methods of communication reinforce your message, giving you a better chance of being understood. Telehealth will continue to be an area of growth.
Communication with Staff 
A good communication system with your staff builds safety and trust. If you can't meet face-to-face, then have a regular email, newsletter or chat group. Keep in touch with your team and provide timely updates to any changes affecting your workplace. An informal individual check-in on their wellbeing also provides extra support.
Strong leadership requires empathy and vulnerability. You can build an even stronger team bond when you work together through difficult challenges. Encouraging feedback and having honest, open communication increases psychological safety and wellbeing in the workplace.
During times of uncertainty, regular communication can bring you closer to your patients and staff, strengthening your business relationships.
START DIGITAL MARKETING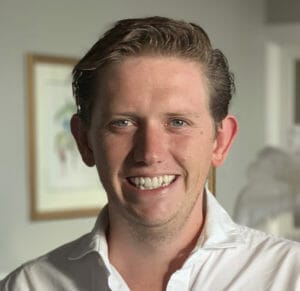 Will Williams, Marketing Director, MyHealth1st
Q. What advice can you offer optometrists about planning and implementing digital marketing campaigns to unlock practice potential right now? 
When considering any digital marketing strategy there are a number of things you need to take into consideration, not simply how much a campaign costs and how much it can bring in new revenue.
Before you can start marketing your practice, you need to know two vital things – your practice identity and the 'buyer persona' of your audience. Your practice identity includes the image you would like to project, as well as the value proposition of your practice – what you can offer and why it is better than your competitors. The 'buyer persona' is the target market you would like to draw to your door. Depending on the service you're marketing, this may vary from campaign to campaign.
When you have a campaign running, you need to constantly monitor the campaign both to measure success and make any optimisations that may help it perform better.
Ensuring your website is search engine optimised (SEO) and mobile optimised is also very important. Not only does good SEO make it easier for your site to be found with a Google search, having a good landing page for a Google or social media ad to link to increases its chance of being shown at the top of relevant searches and the click to conversion rate. Ensuring that your site is mobile friendly is also vitally important. Over half of all web browsing is done on mobile, so if your site isn't easily viewable on a phone, then you run the risk of missing out on more than half of your available traffic.
Of course getting a patient through the door the first time isn't the end of the journey. If you're not retaining patients, then you are going to have difficulty growing. Reviewing the full user journey, from first appointment to follow up and recall is important. A happy patient is a returning patient. The industry standard for patient retention is only around 20%, but monitoring the journey and being adaptable can help you increase that retention rate.
If all of this sounds daunting, never fear. MyHealth1st offers managed digital marketing for healthcare practices that are tailored to fit your goals and budget. Turn to page 90 for more advice on developing digital marketing campaigns.
4. Boost Clinical Care 
COLLABORATION AND CO-MANAGEMENT
Christolyn Raj MBBS(Hons) MMed MPH FRANZCO FAAO, Ophthalmologist, Vision Eye Institute 
Q. How can optometrists work more closely with ophthalmologists to grow the clinical side of their business? 
Today, more than ever, we need to be leaning on team members for support. For us, as eye professionals, the cornerstone of our team network is establishing a solid rapport between optometrist and ophthalmologist. So how can we lean on each other for guidance? What is it that we can contribute to and learn from?
For a long time, the relationship between our professions has followed a direct pathway: the optometrist queries a diagnosis and the patient is referred to an ophthalmologist for an opinion and/ or taking over management. While there is nothing particularly wrong with this, it does raise some vital points. What happens to this patient in question following their final interaction with the ophthalmologist? Are they sent back to the optometrist? Are they referred to another team professional? Also, what feedback has the optometrist received in terms of arming their knowledge for the next similar clinical scenario they encounter? And how much has this interaction strengthened the relationship between optometry and ophthalmology?
As you can see, the direct referral pathway may solve the clinical problem at hand, but does little to contribute to learning, establishing rapport, and ultimately optimising care for our patients.
In 2020, pandemic prevailing, we need to be adopting a boomerang style approach to our referral pathway.
When I was practising as an optometrist some time ago, I relied on ophthalmology for a number of reasons: to assist me when I was unsure of a diagnosis, to obtain an opinion on the management I had instituted, and quite often, for a surgical opinion. Albeit practising 20 years ago without the advent of ocular therapeutics made many of my referrals premature and all too frequent, this wasn't half the problem – the most difficult thing was getting a patient to go to an ophthalmologist! From this I learnt two valuable lessons:
A patient's trust in their optometrist isimplicit. Asking them to seek "a secondopinion" can be daunting to say the least. Optometrists need to triage a patient's clinical condition in terms of disease severity for that patient, and
Expect to definitely see the patientagain. You can then judge for yourselfwhether the referral was warranted, how you, the referrer, and the patient felt following the interaction, and whether you would consider this referral pathway a second time.
How to Avoid a Premature Referral 
Especially during these trying times, limiting patient 'foot traffic' between our clinics is most important. Today's optometrist, equipped with therapeutic knowledge, can manage a wide array of semi-urgent clinical scenarios in their office. These range from anterior uveitis, to episcleritis, sterile keratitis to conjunctivitis and even initial management of fluctuating intraocular pressures. This doesn't mean that you may not need some guidance from an ophthalmologist, but it does give the optometrist a chance to institute management, follow up, then see what the outcome of the management is prior to making a referral. As an examiner for the Australian College of Optometry (ACO) ocular therapeutics course, I find the biggest barrier is getting optometrists to use their learned knowledge in actual practice. You know how the saying goes: "Use it or Lose it!"
Learn to Back Each Other 
I have found that patients can become confused about their management when there is more than one eye care professional involved. This is easily resolved. Co-managed care relies on the next person in the line of care being aware of what management has been commenced. I am constantly picking up the phone or sending an email to my optometry colleagues to keep them in the loop about my management should they be seeing the patient next. Don't rely on a letter to get to a clinic before your patient does. Communication is key and sometimes we need to go to that extra effort to ensure the message gets there.
Further Your Clinical Knowledge Day-to-Day 
There is no time like the present to learn. If you come across a clinical scenario or management pattern that is new to you, embrace it – don't be put off by it. Why not use it as an opportunity to further your knowledge in the area by considering writing it up as a clinical case or presenting it in a tutorial for colleagues or young graduates? This is a great way to establish a relationship with your ophthalmology colleagues who will quite often be happy to oblige, and you could go the extra step of organising CPD points for your efforts. One thing will be for sure, you'll soon become expert on treating this condition with confidence.
There is no doubt that in the next 20 years our scope of practice will continue to change. Some changes will be readily welcomed while others will take longer to be accepted. What is certain is that there will never be a substitute for co-managed care. Moreover, it is only when this care is offered by a solid and knowledgeable team that the best patient outcomes will be observed.