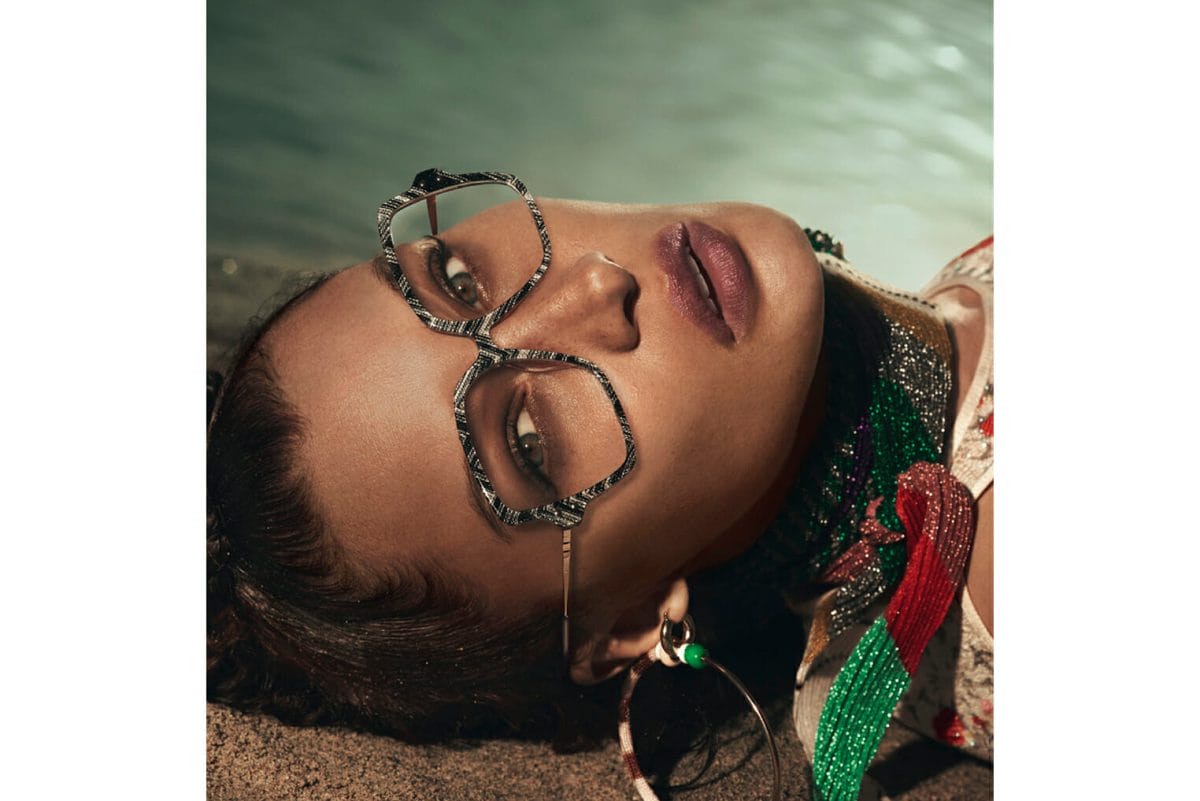 Missoni was established as a knitwear business in Gallarate, Italy in 1953 by Ottavio and Rosita Missoni. With eclectic mix-and-match patterns, colours and textures, it quickly developed a following in the global fashion centres of Milan and New York.
As the story goes, the brand caused a sensation in 1967 when invited to show at the Pitti Palace in Florence. Rosita asked the models to remove their bras to prevent them from showing through their thin lamé blouses, however, the material became transparent under the lights… Soon after, the brand was featured in Vogue, Elle, Marie Claire, Women's Wear Daily and Bazaar.
The business grew and today Missoni is much loved and recognised for its pioneering multicoloured aesthetic vision. Missoni and M Missoni eyewear, manufactured and distributed by Safilo, share the iconic Italian brand's values of visionary design, tradition, and excellence in manufacturing.
mivision spoke to Vladimiro Baldin, Chief Product Design, Creation and Licensing Officer, about Missoni and the evolution of its eyewear collections.
Q. How do you describe Missoni?
Back in the 50s, Missoni inaugurated and affirmed an unmistakable way of dressing and living tied to aesthetic innovation and technical invention. With its pioneering multi-coloured aesthetic vision and excellence in manufacturing, Missoni continues to be an influencer of contemporary lifestyle and fashion.
Q. How involved is the Missoni family in the brand today?
Missoni is a strong family company. Its founders, Ottavio and Rosita, have three children – Vittorio, Luca and Angela – who grew up in direct contact with their parents' work. Closely involved with the business, they took on increasingly responsible roles, becoming co-creators in a project that continues to seduce and excite today. Angela has been Missoni's creative director since 1996.
Since 2015, the Italian state-backed investment fund Fondo Strategico Italiano (FSI) has held a minority stake in Missoni, however the eponymous founding family maintains the controlling stake.
Q. How did the Missoni Safilo collaboration come about?
Safilo was Missoni's first eyewear licensee back in the 80s. Now the two companies are working together again, having launched the first Missoni and M Missoni eyewear collections for the Spring Summer 2020 season.
Q. How do you describe a Missoni customer?
Missoni is one of the best representatives of Italian fashion and design excellence.
The brand is chosen by a generation of women who appreciate vintage Italian style combined with modern inspirations: they desire a sophisticated, beautiful and timeless look and feel.
Q. Who are the designers of Missoni Eyewear?
Angela Missoni, the long-term creative director of the main brand Missoni, and Margherita Missoni, scion of the knitwear dynasty and creative director of the sister line M Missoni, are at the heart of Missoni and M Missoni eyewear. Our creative team of designers, eyewear experts and developers work deeply in synergy with the fashion house to understand and sense the brand's DNA and uniqueness. With research and technical innovation, they translate this DNA conceptually and through specific design language, into eyewear collections.
Q. What are the elements that define Missoni's unique style?
Inarguably the brand's signature motif, the Missoni zigzag, is recognisable on any item, from winter scarves and summer bikinis to the walls of Missoni Hotels around the world.
The zigzag is also evident in Missoni eyewear and is interpreted in multiple ways thanks to innovative manufacturing techniques: either with the authentic Missoni fabrics incorporated into the frames or stylised into graphic textures on the lenses, in the interpretation of shapes or as a block of exclusive acetate on the temple-tips.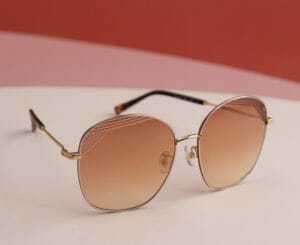 Colours are also an essential element of Missoni's DNA: the bright and cheerful aesthetic perpetuates every Missoni collection, weaving together bold shades through a range of geometrical shapes and lines.
Q. Where do you seek inspiration for Missoni eyewear designs?
We have several sources of inspiration. Safilo collaborated with Missoni to develop eyewear collections back in the 80s, and these historical archives provide a great source of inspiration for the actual designs, as does Safilo's own extensive archive of over 250,000 glasses. Every model Safilo has designed since the foundation of the company is stored in a warehouse only an hour's drive from Safilo's headquarters in Italy. We also carefully explore the Missoni archives to inspire new eyewear collections.
In addition to that, Safilo owns five design studios around the world (Padua, Milan, New York, Portland, Hong Kong) from where we scout for local trends with global potential as well as local specifics. Our teams explore the markets broadly, mapping out macro trends we see in various geographic locations. This knowledge, combined with our own ideas on specific designs, inspires new collections.
Q. What will be the new big trend in eyewear?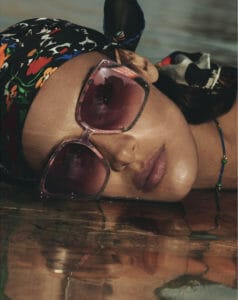 Athleisure eyewear is the most distinctive trend that is currently in vogue. It provides the perfect balance of on-trend sporty inspired design with eye protection, distilled into sporty shapes with wrap around styles.
Comfort and protection are also fundamental trends for the upcoming seasons: we're seeing optical frames that offer multiple functions thanks to innovative magnetic or easy-to-mount clip-on sun lenses, and optical frames with photochromic lenses to be worn from day to night.
Feeling precious is also a common desire today: consumers are looking for truly unique accessories with special details that are the result of the finest materials and skilful craftsmanship.
Contact: Safilo (AUS) 1800 252 016 or email sales.orders@safilo.com