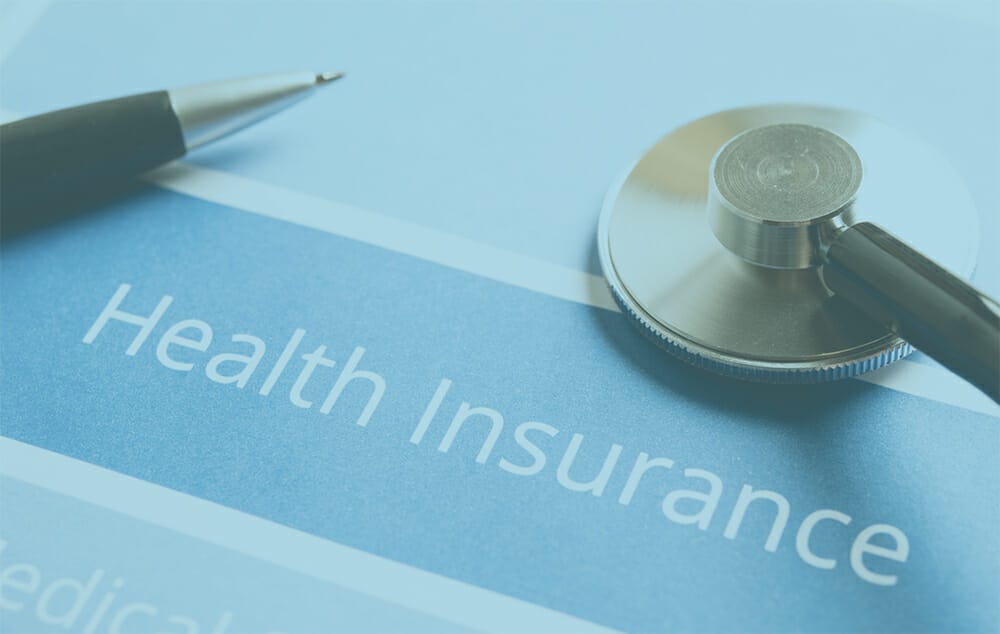 Health professionals are calling on the Australian Government to reform private health insurance, which they say is in a spiral of decline.
The proportion of the population with private hospital insurance dropped from 47.3% in June 2015 to 43.8% in March 2020 – a total of 3.6% and continuing 19 consecutive quarters of decline.
Between December 2015 and December 2019, the number of hospital insured young people aged 20–54 years dropped by 4.9%, but rose by 14% for people aged 65 years or older.
The AMA has studied the data and designed detailed, realistic and, most importantly, implementable solutions to 'stem the tide' of the insurance decline
AMA President, Dr Omar Khorshid says the number of young people leaving older people entering the system has had a negative impact on premiums and affordability.
"Add to that the lacklustre growth in wages compared to the increase in premiums every year, and the size of the challenge facing us becomes clearer," he said.
Dr Peter Sumich, President of the Australian Society of Ophthalmologists, described private health insurance as a "vicious circle and a death spiral".
He said, "Generally, private health insurance is a poor product and getting poorer. Poor products lead to people dropping their insurance and this leads to a whittled down product which leads to greater drop out. People aren't seeing good value for their money, and so they're leaving.
With declining participation in private health insurance, compounded by delayed surgeries due to COVID-19, we're increasingly hearing about waiting lists to access elective surgeries and care via the public hospital system grow – although the numbers are difficult to pin down.
"It's very hard to determine the actual number of people who are on waiting lists right now," said Dr Sumich. "Each health area has its own list and they're not collated with those from other health areas."
Plus, he said, within each health area there are various waiting lists – for those who are registered on a list, those who are waiting to go on a list, those who could be on a waiting list but they are not because clinicians decide there is no point.
"What we do know is that some people are waiting for up to two years for cataract surgery through the public system," said Dr Sumich. "In Queensland, there are currently around 5,000 people waiting for cataract surgery – it was 7,000 but the public hospitals did some private contracted surgery to reduce swelling numbers post COVID-19."
Melbourne-based eye surgeon, Dr Nathan Kerr, who performs cataract surgery on both private and public patients, says people with cataract in Victoria are being particularly impacted.
"In Victoria, we have seen public hospitals cease cataract surgery entirely during the COVID-19 pandemic. When cataract surgery resumes, it is likely to be at reduced capacity leading to significant increases in the waiting time for this sight-saving procedure. Private health insurance enables people to avoid lengthy public hospital waiting lists and reduces the strain on the public healthcare system.
"The pandemic has caused significant financial hardship for many patients. I would therefore urge the private health insurance sector to provide premium relief for existing as well as new members to enable people to receive the benefits of private health insurance when it is needed more than ever before."
Dr Sumich said, "Cataract is where the Government derives its key performance indicators, but (when it comes to eye surgeries) there are also people on waiting lists for retinal surgery, diabetes management, anti-VEGF injections, and lid surgery.
"I think there is more capacity in the public health system to do the work if funding is made available. But funding needs to be directed to particular areas of surgery, not just made available to a general fund. When funding is allocated to a general fund it goes to wherever the hospital administrators feel the need to direct it. This is a major widespread failure and disco-ordination within the hospital funding system."
Doctors Doing Their Best
According to the AMA, despite a five-year freeze on their incomes, doctors are holding fast and delivering value to patients where they can.
95% of doctors are now billing according to the relevant health insurer gap scheme – the highest proportion in 10 years. For the 2.5% of doctors billing out-of-pocket, the charges for in-hospital services were an average AU$193 per episode.
Medical services account for about 15% of health insurer hospital outlays and 11% of total outlays for an insurer. Medical costs make up only 13.1% of out-of-pocket expenditure for individuals.
Proposed Prescription Solution
Drawing on demographic, wage, and membership data, the Australian Medical Association has proposed a suite of policy solutions for Government to implement to reverse the decline of private health insurance.
"The AMA has studied the data and designed detailed, realistic and, most importantly, implementable solutions to 'stem the tide' of the insurance decline," said Dr Khorshid.
AMA analysis indicates that the existing policy settings used by Government are outdated and no longer have the desired effect, due to changes in the cost of premiums, young Australians earning relatively less than older generations, and Medicare and health fund rebates falling behind the cost of providing services.
"As our research shows, Medicare funding has fallen far behind CPI (consumer price index), and while doctors have held on as long as they can, we are clearly reaching a breaking point," said Dr Khorshid.
"There is still time to turn around the decline. Policies based on our detailed analysis of the underlying problems, and our recommended solutions, can be developed to address the issues which are failing Australians.
"What is promising is that our analysis indicates that investment made by Government into private health insurance still remains an effective way to fund a system that delivers nearly 60% of our elective surgery."
The report outlines the necessary changes required to the premium rebate, lifetime health cover loadings, Medicare surcharge levy, and youth discounts to improve the affordability for younger Australians and those on lower incomes, while also incentivising people to maintain their insurance in the longer term.
Further policy reforms are recommended to the design of private health insurance policies, such as a minimum level of benefits being provided to improve transparency for consumers and demonstrate the value for patients.
"It's also important with such a complex system that we have a strong, independent regulator of private health insurance, so that patients can have peace of mind that their hard-earned contributions are being used effectively," Dr Khorshid said.
The AMA Prescription for Private Health Insurance is available at ama.com.au/article/ama-prescription-private-health