Optometry Australia (OA) has appointed four new directors – Optometrists Dr Rob Howie and Sarah Coudrey along with investment and innovation analyst, Neil Wesley and barrister and solicitor, Sarah Byrne – to the national board.
Darrell Baker has been re-appointed President for the third year and Murray Smith, Deputy President, for the second year. Tori Halsey has been appointed Treasurer.
Their appointments were announced at the organisation's annual general meeting on Friday 27 November 2020.
Optometry Australia (OA) has appointed four new directors – Optometrists Dr Rob Howie and Sarah Coudrey along with investment and innovation analyst, Neil Wesley and barrister and solicitor, Sarah Byrne – to the national board
Outgoing Board Members
Mr Baker warmly thanked the departing board members – Gavin O'Callaghan, John Palassis, Kylie Harris and David Bradley – for their long serving contribution to the national board.
"Each departing director has been instrumental in making sound governance decisions that have enabled Optometry Australia to achieve excellence in its leadership of optometry," said Mr Baker.
"Importantly, they have overseen the delivery of our current strategic plan which has enabled a wide range of initiatives to be introduced to the benefit of our members, the sector and community eye health. Such initiatives have included the launch of Optometry 2040, leveraging disruption workshops, the Institute of Excellence, Optometry Virtually Connected, the Student Leadership Program, LOOK travel scholarships, a new website and a mentor program, to name a few.
"And they this year, along with all national directors, worked tirelessly to support members through the COVID-19 pandemic including participation on the national Crisis Leadership Group and the development and implementation of the member fee offer that reduced fees by 50%. 'The directors' legacy will remain for some time yet as during 2020, all directors collaborated on a national planning team to develop the organisation's FY2021-2024 strategic plan".
Mr Baker particularly thanked Mr O'Callaghan – the board's longest serving director who joined in 2008 and has been the organisation's Treasurer since 2011.
"Under Gavin's watchful eye, Optometry Australia has been prudent in its financial management and investment decisions.
"This has enabled the organisation to fund a range of activities, such as the Good vision for life campaign which has been instrumental in raising awareness of eye health among the Australian community and delivering several million optometry appointments.
"Most importantly, our strong investments provided us with the opportunity – along with our state divisions – to offer all members a 50% discount off their FY2020/21 membership fees, equating to six months free membership. We were able to achieve this with no reduction in member services," Mr Baker said.
New Directors
Mr Baker welcomed the four new directors to the national board. Each director will participate in an induction period to familiarise themselves with the national governance structure and board policies.
Dr Rob Howie
Having held the position of President of Optometry Western Australia from 2017 until recently, Dr Howie is a familiar face in optometry in the west. In order to assume his national directorship responsibilities, he chose not to renominate for that position, and his position on the state board. Dr Howie joined the board of Optometry Western Australia from 2001-2002 and again between 2012 and 2020.
Completing his Bachelor of Science (1977) and Bachelor of Science (Optometry, 1980) at the University of Melbourne, he commenced his career in optometry in 1981 in Melbourne before moving west the same year as branch manager of Laubman & Pank's Dianella practice. He has since continued his career with Luxottica, as the Laubman & Pank practice rebranded to OPSM Dianella in 2009, where he is currently employed.
Dr Howie has a Postgraduate Certificate in Ocular Therapeutics from UNSW (2012) and has played a role in the community of Perth through various Rotary Clubs.
Sarah Coudrey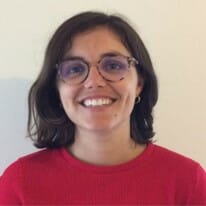 Ms Coudrey is a young leader in Queensland optometry. She is currently a board member of Optometry Queensland Northern Territory and Chair of the state's ECO committee.
Ms Coudrey completed both her Bachelor of Vision Science (2014) and Masters of Optometry (2016) degrees at the Queensland University of Technology (QUT). During her studies, she was involved with the University's Optometry Student Society and represented post-grad students on the QUT University Learning and Teaching Committee.
Her outreach work has included school screenings, Indigenous clinics in Western Australia and volunteering in Mexico.
Ms Coudrey is currently working at Clarity Optometrists in Bulimba, Brisbane. Her professional experience ranges from regional independent practice, to metropolitan clinical ophthalmology. These positions have sparked a passion for complex contact lenses and paediatric vision.
Sarah Byrne
Ms Byrne, a barrister and solicitor, has a strong affinity with optometry from her time as a director of the Australian College of Optometry (2015-2019). She has also served as Chair of the Human Research Ethics Committee (HREC) of the National Vision Research Institute (2016-2019) and as an Executive Director of the National Health & Medical Research Council (2011-2016).
She has extensive health sector experience in a variety of roles including ACT Public Advocate, head of the Commonwealth's Medical Indemnity Task Force, General Counsel for the Australian Medical Association and as a legal officer for both the Commonwealth and Queensland Departments of Health. Ms Byrne has also fulfilled roles on committees of the Dental Board of Australia, and the HRECs of the Department of Health and Departments of Defence and Veterans' Affairs.
Ms Byrne is admitted by the High Court and the Supreme Courts of Queensland and the ACT and she holds a Bachelor of Laws (1989) and a Bachelor of Arts (1987) both from the University of Queensland. She also holds mediation and company director qualifications, and has served on the boards of several arts sector non-profit organisations.
She is currently a Principal Advisor at Proximity Advisory, a Canberra and Melbourne based legal and consulting firm specialising in advice to government.
Neil Wesley
Mr Wesley has a passion for eye health given his personal experience of poor vision from a very young age which has also informed his deep appreciation of the role of the optometrist.
He brings a wealth of domestic and international experience to the national board particularly in asset management, financial and strategic analyses, governance oversight and investor and stakeholder relations.
He is currently Senior Investment Analyst at Ellerston Capital, based in Sydney. As lead analyst on all banking, insurance, diversified financial and packaging stocks, as well as Environmental, Social and Governance policy integration, Mr Wesley is a senior member of the core Australian Equities fund.
Prior to joining the Ellerston team in 2017, Mr Wesley was the Head of Corporate Finance and Investor Relations at Perpetual Limited in Sydney. He also spent a decade working as an investment manager and as a senior executive in a private equity firm in London. He entered the workforce in 1996 as an Auditor of KPMG.
He holds a Bachelor of Business (Economics and Finance, 1995) from RMIT University, a Master of Science (Global Politics, 2007) from the London School of Economics, and certificates in Investment Management (London, 2004) and Corporate Innovation (2016) from Stanford University, Graduate School of Business.
Published with permission of Optometry Australia.