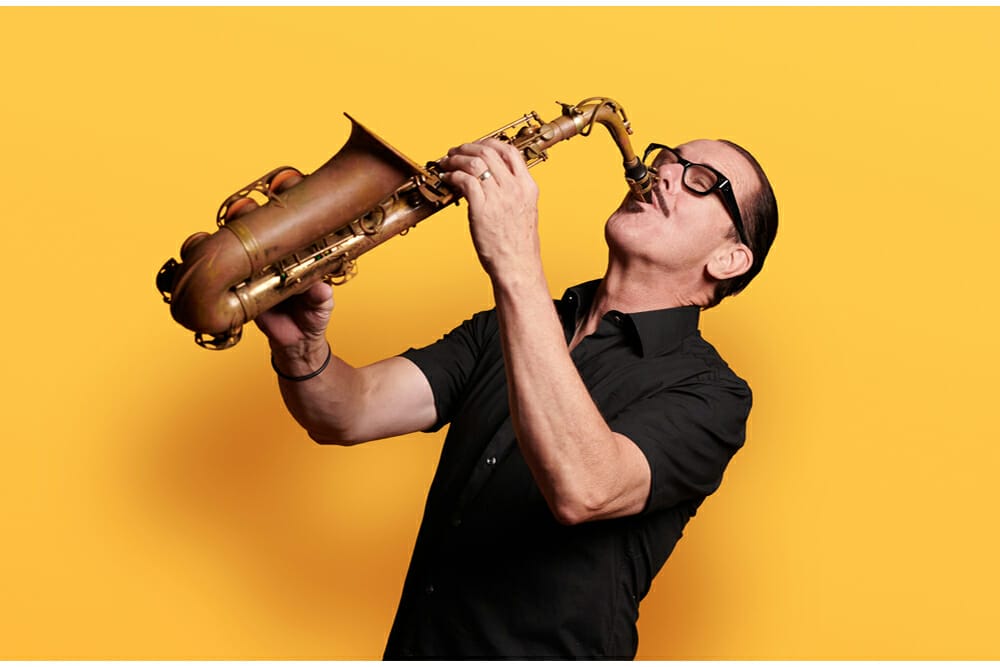 Glaucoma Australia has created a new, upbeat campaign called Treat Your Eyes, which is encouraging Australians to treat their precious peepers to an eye test in support of World Glaucoma Week (7–13 March 2021).
Iconic Aussie rock star and glaucoma patient Kirk Pengilly (pictured below) is once again fronting the campaign, aimed at generating greater awareness of the disease and mobilising Australians at risk to visit their optometrist for an eye test so they can avoid irreversible damage or blindness.
Glaucoma remains the leading cause of irreversible blindness worldwide. The disease affects 300,000 Australians, with 50% unaware that they have the disease because they haven't had a comprehensive eye exam. Known as the 'silent thief of sight' glaucoma develops slowly for most people, and a considerable amount of peripheral vision may be lost before the problem becomes apparent. There is no cure for glaucoma and vision loss is irreversible, making early detection and treatment key to saving sight.
CEO of Glaucoma Australia Annie Gibbins says, "Three in one hundred Australians will develop glaucoma in their lifetime, yet more than a third (35%) have not undergone regular eye examinations,1 thereby increasing their risk of glaucoma remaining undiagnosed. We need this to change. We hope the Treat Your Eyes campaign can spark Australians into action and get an eye test.
"This year Australians can book an appointment through the Treat Your Eyes website page, enabling us to track the response to the campaign and set a number we can aim to beat next year," added Ms Gibbins.
Australians over 50 years of age are more at risk and should have their eyes checked by an optometrist every two years to prevent the irreversible damage that can be caused by glaucoma. Kirk Pengilly had no family history of glaucoma – his story is proof that anyone can be blindsided by this insidious disease.
"When I got glaucoma it really hit home how lucky I was to not lose my sight," said Mr Pengilly, who was touring with INXS in the late 1980s when he experienced what felt like daggers being pressed into his eyes. It was only thanks to pioneering laser surgery at the time that his sight was saved from what was an acute angle-closure glaucoma attack.
To promote World Glaucoma Week, a retail out-of-home advertising campaign featuring Kirk Pengilly in the Treat Your Eyes campaign, worth more than AU$1 million, has been developed by Shopper Media Group and will appear across its digital advertising panels in local shopping centres nationally. This will be supported by television and radio community service announcements that will air throughout the month of March.
mivision's March issue will be dedicated to glaucoma and packed with articles by glaucoma experts.
To find out more about World Glaucoma Week and order resources to support your practice, visit glaucoma.org.au/download-treats
Reference 
1. The 2020 Vision Index, Optometry Australia