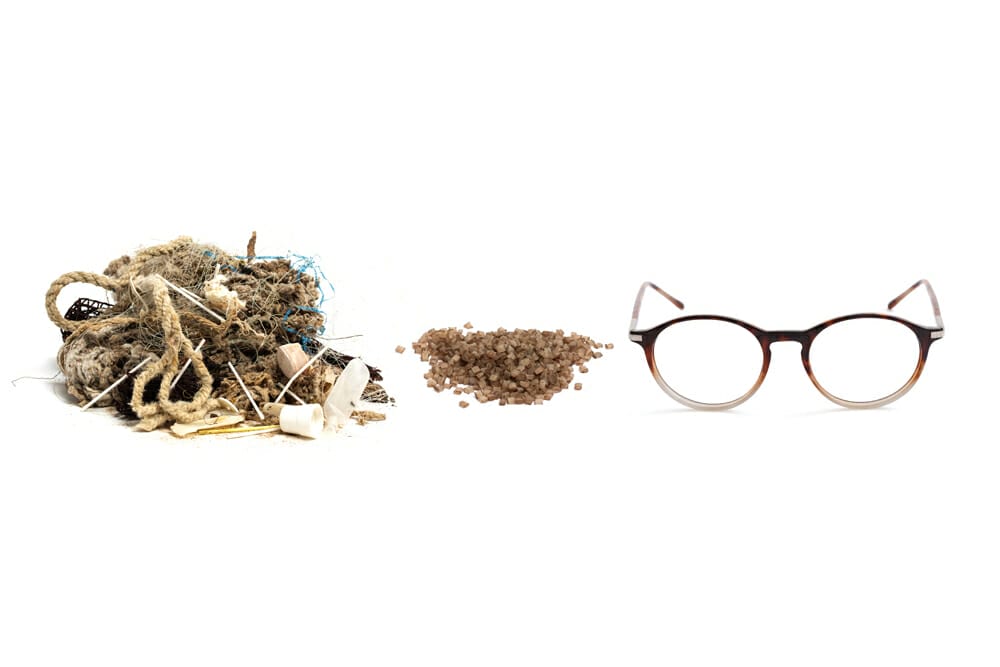 Sea2see promotes a circular process in the optical industry where new virgin plastic has become the norm. Sea2see demonstrates that waste, if well recycled, can produce products with the same quality and design as products which are not making use of recycled materials. Sea2see Eyewear is made in Italy exclusively from 100% marine plastic waste, which is up-cycled into a reusable raw material in the form of pellets called UPSEA PLAST.
The material is Cradle to Cradle Gold Certified and represents a unique development in eyewear, offering a quality finish and robust, lightweight properties that make it extremely adaptable and attractive when used to create new frames.
First launched in 2016 with a range of 18 sunglasses, the collection has grown to include over 200 ophthalmic and sun styles for men, women, and children with a lightweight contemporary design, and a selection of looks, from fashion-oriented to timeless or sporty. The packaging is made from sugar cane extract and printed with plant-based inks.
Visit: www.sea2see.org