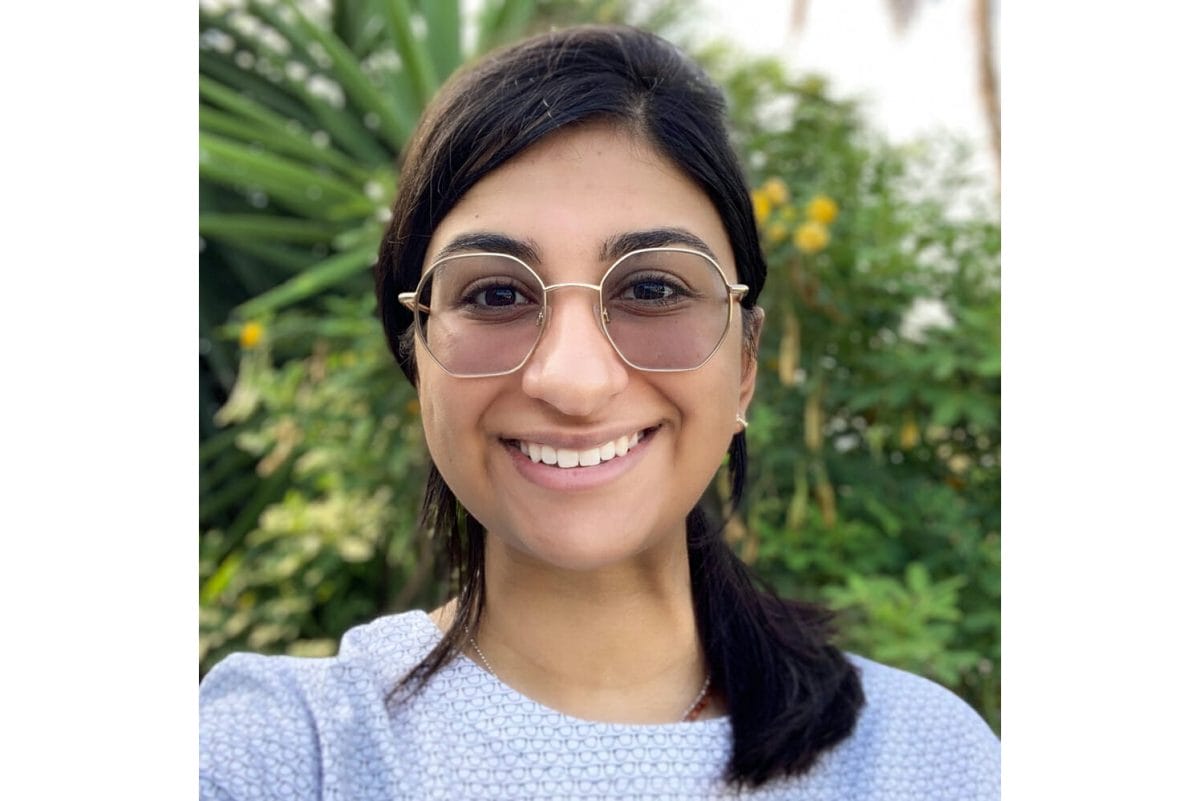 As part of her year two graduate project, Specsavers optometrist Acyel Al-Alosi helped implement the NSW Spectacle Program in her store, enabling more patients to access affordable eye care.
A big question when it comes to optometric practice is, how can we provide affordable options to suit every demographic? For many people, however, the notion of 'affordability' is subjective. As a member of a family that immigrated to Australia with very little wealth, I have experienced different economic statuses over time. In the early 2000s, if you had asked my mother to pay AU$300 for a pair of multifocals, she would never have been able to afford them. These days, she would say $300 is a bargain.
I quickly realised that studying optometry and being an optometrist would help me achieve my career and life goals
When I first went to university, I enrolled in a psychology degree. However, about a year in, I attended an information session about the Optometry School at UNSW. The speaker discussed how optometry helps everyday people – from innovation in the way we practise to research underway on ocular diseases. I quickly realised that studying optometry and being an optometrist would help me achieve my career and life goals in ways that psychology would not. I made the change and, after finishing my Master's in Clinical Optometry at UNSW, decided that I wanted to work in a practice that could provide access to affordable eye care for as many people as possible.
During my first year of practice at Specsavers Shellharbour, I noticed that some of my patients weren't purchasing muchneeded spectacles. On further investigation it was clear that it wasn't because they wanted to shop for 'a better deal' or 'cooler frames'. The harsh reality was, they simply couldn't afford them. Although my practice offers low-cost options, these patients still couldn't stretch their budgets to pay for glasses. While this was confronting, it was also unsurprising – some of these patients were on pensions, or only had government assistance as an income. Therefore, it became clear that while I was able to provide affordable optometric care, my practice was unable to give these patients practical options for glasses that would work within their circumstances.
I discussed the issue with my store partners and retail manager, and we explored other options, including the NSW Spectacle Program, which provides government funded glasses to eligible recipients including seniors, children, people experiencing homelessness, those living in rural and remote areas, people with disability and Aboriginal and multicultural communities.
After signing up to the program, I was charged with assessing its financial viability. The analysis formed part of my year two project, an important component of the Specsavers Graduate Program – and I knew the data collected could potentially encourage other practices to sign up to the program as well.
Through the program, our patients were eligible for high quality frames and lenses at no cost, and my analysis showed that during the first three months, our patient base grew significantly, and patients who had previously not attended, potentially due to cost, returned for routine eye exams.
Many of my patients have benefited from the program. Two, however, will always stand out. The first was an older, severely hearing-impaired gentleman who, due to cost, had not had an eye test for several years. When he was told we provided spectacles under the program, he came in for an eye test, where he was diagnosed with asymptomatic chronic angle closure glaucoma with an IOP of 48mmHg in both eyes. He was sent straight to Sydney Eye Hospital. Now, his IOP is down to 18, and he has two pairs of spectacles under the program. The other was a man in his early 60s with significant cognitive decline, who was homeless. Through the program, we were able to provide him with new bifocal spectacles. This really showed me the value of the program, and how it could truly help those who are disadvantaged.
Implementing this program in my store has given me greater purpose, and another way to help my patients. As an early career optometrist, it has set a standard of optometric care that I wish to always provide.
Acyel Al-Alosi is an early career optometrist at Specsavers Shellharbour in New South Wales. She completed her graduate program in 2020.