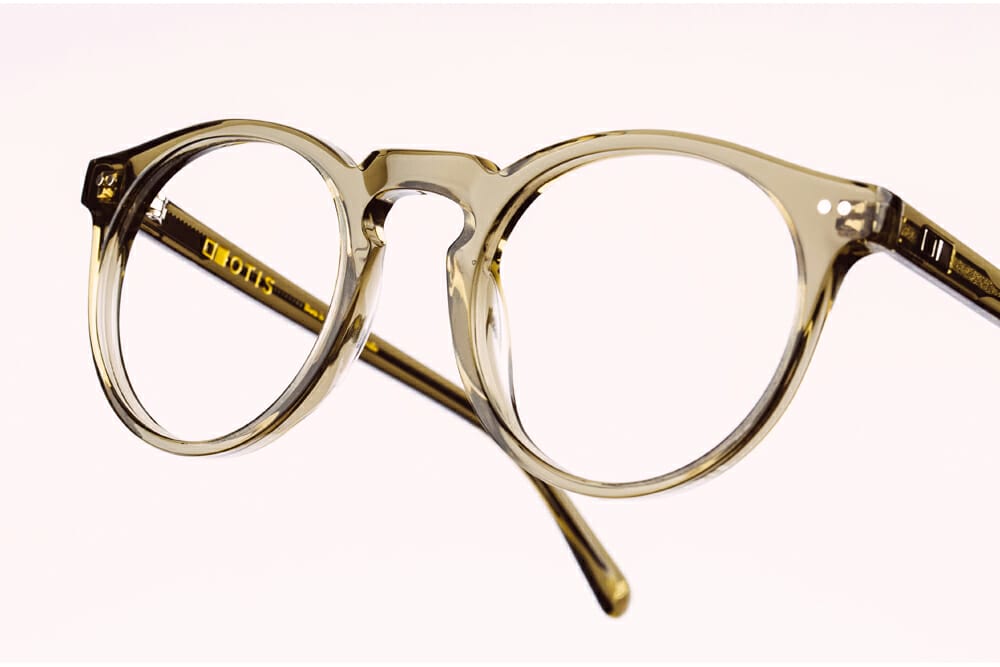 Otis, a respected West Australian sunglass brand, has launched an optical range of eco-friendly styles for the prescription eyewear market. Made from eco-acetate that's biodegradable at the end of its life, these frames have been developed for customers seeking quality frames that look good, fit well and contribute to environmental sustainability. Shapes and colours are designed for longevity as opposed to being driven by fast fashion trends.
Otis Brand and Product Manager Lucy Martino says she's excited and confident about releasing Otis rx-able frames onto the local market.
"We moved into optical because, in short, our customers have been asking for it. Since we started in 2000, our focus has been blending style with substance – making eyewear that looks good, but also lasts the distance, is eco-friendly, and suits a multifaceted lifestyle. We want our community to be able to experience all that the brand is, whether they're wearing sunglasses, prescription sun or optical glasses. The new collection is also another way to open up Otis to new people who simply haven't seen us yet. We're confident that a lot of customers will choose Otis in optical, they just need to know we exist."
Ms Martino said there is a lot of crossover between the sun and optical range. "We've taken some of the most popular directional styles and ensured they're able to be fitted with prescription lenses with ease. There are also some specific optical styles like Lyla, that you might call 'office chic' – something that's professional but you could easily wear out to after-work drinks too. The idea is to let those who enjoy Otis quality and fit wear the brand in any given situation. If there's one word we'd use to describe the optical range, it's versatile".
ProOptics, appointed exclusively to distribute Otis Optical in Australia and New Zealand, says the optical collection is a natural fit for their businesses.
Jacque Katsieris, Managing Director of ProOptics said, "Otis has made a huge name for itself internationally as a reputable go to brand for sunglasses, so when we had the opportunity to partner with them on this new optical venture we couldn't say no.
"Our customers are searching for ways to buy not only stylish frames but feel good about the planet with their purchasing. In response to this, ProOptics has been changing the way we work internally for the past few years to become more environmental – to be able to take a product to market like Otis, that is sustainable and recyclable, is very exciting!"
Otis' optical collection uses eco-acetate made from natural materials like cotton seeds and wood pulp, mixed with natural binders that allow the high-quality product to biodegrade at the end of life. This acetate makes frames that are stylish, incredibly durable and will only break down in landfill.
Each frame is packed in a protective sealed bag that's also fully biodegradable, and accompanied by a protective cotton canvas case. Finally, the demo lenses used for display are also biodegradable.
Otis premium sun range is currently sold in Australia, New Zealand, Indonesia, USA, France and the UK. Australia and NZ are the first to receive the optical collection with the US, Europe and the UK to follow in 2022.
"Our team is looking forward to showing Otis Optical alongside our other collections – it's a great complement to our story," Ms Katsieris concluded.
Contact: ProOptics (AUS) 02 8007 6041