Europe seems further away than ever before. It's lucky then that we have access to some of the world's most beautiful eyewear from design focussed countries like Germany, Denmark, Poland, Italy and France.
There's something about European eyewear that takes your breath away. While typically classic, elegant and effortless, there's always a surprise element that differentiates these frames from the rest. Perhaps it's a pop of colour, an unorthodox shape or an unexpected combination of materials. It could be a highly technical hinge, an intricate detail on the bridge or a subtle texture on the temple.
Many of the brands we can access today were developed more than one hundred years ago
One of the wonderful things about European eyewear is the intrinsic history. Many of the brands we can access today were developed more than one hundred years ago, by artisans in villages dedicated to eyewear production, in regions like the Jura Mountains of France or the Dolomites in Italy. Ownership of these eyewear companies, along with the passion for true craftsmanship, were often passed down through families, with some eventually being rolled into larger companies representing multiple brands.
Other brands have been born more recently from a simple idea, by entrepreneurs with no eyewear experience whatsoever. With a sense of style, a focus on technical innovation and a commitment to research and development, these companies have built brands that are internationally respected for both form and function.
ic! berlin, for example, was established by Ralph Anderl in 1996. "I was doing my PhD in cultural sciences – a mixture of literature, art and philosophy when my friends came to me with an idea," he explained to mivision. "They'd designed a screwless frame and cut it out of aluminium so it was very fragile. They asked me if they could use my head to shoot the prototype to show an eyewear manufacturer in the south of Germany – they wanted to convince him to take the design on.
"They never intended to build a company – they thought design was a difficult business, that because they had no idea about manufacturing it would be much too risky."
When they couldn't get the concept up and running, Anderl took it on himself, found the funding and built awareness, literally from the ground up, wandering through eyewear exhibitions introducing buyers to his frames in the aisles. Now headquartered in Berlin, the company has around 200 craftsmen, engineers and technicians who design, build and market original eyewear to 60 countries worldwide. Since 2017, majority ownership has been held by Premium Equity Partners. In a nod to its success, many brands have attempted to copy ic! berlin's original hinge and its eyewear has been winning design awards since 1998. The most recent was the 2021 IOFT Grand Prix Design Award for Men's Eyewear with eyewear style Ricky Y.
OVVO was created by husband and wife team Artur Pilat and Margareta Augustyn in 2011. The company, which has a Polish heritage, quickly secured numerous international design awards, most famously for its incredible strength.
"We had absolutely no prior experience in eyewear. My husband was working in finance and I was an art director at a French company. However, I had been exposed to eyewear early on, as my uncle owns two eyewear factories in Germany and Poland. He has been manufacturing glasses since 1980," Margarita told mivision.
OVVO's proprietary core material – a fusion of surgical steel and titanium composite – was originally developed for spacecraft and the military. Light, hypoallergenic, and super strong, it can withstand a stretching force of up to 40kgs. Yet, once the weight is released, the frame comes back to the original form. OVVO's patented screwless hinge is also very durable – evidenced by testing that involved 300,000 close and open rotations, equivalent to 205 years of usage, which revealed no changes in its strength and structure.
Other eyewear collections carry the names of the famous European design houses, including Versace, Christian Lacroix and Longchamp, having been licensed to commercial eyewear manufacturers. With stringent controls on design and manufacturing processes, these brands reflect the DNA of the design house and the promise of quality.
Take a look at some of the stunning frames coming out of Europe right now.
OVVO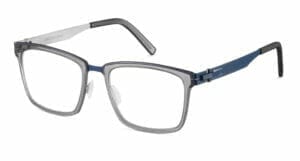 Upholding the highest standard of excellence, OVVO Optics has been creating high-performance, technologicallyadvanced eyewear since 1980. Made by hand at their family-owned facility in Poland, OVVO frames undergo 85 steps of meticulous craftsmanship, ensuring every pair meets the rigorous demands of the modern customer. OVVO uses the highest grade materials then implements patented technology to create advanced innovation across all collections. This passion for precision and performance is evident in the sophisticated design, optimum reliability, and lightweight comfort of every frame.
Contact: Aaron's Eyewear (AUS) 07 3367 8447 
Nina Ricci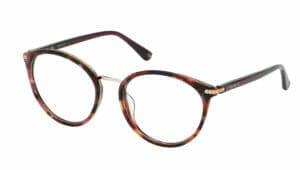 The Nina Ricci Maison continues to be timelessly re-invented, re-interpreting the classics while never neglecting to enhance the uniqueness of each and every model. VNR276S, pictured, embodies this spirit by combining unique colour combinations and crystal details.
Contact: De Rigo (AUS) 02 9428 1500 
ic! berlin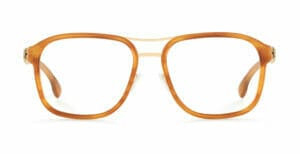 ic! berlin will launch its latest campaign Run the City in mid-September. Dedicated to the eccentricity and individualism of people in Berlin, the collection is unisex but feminine, effortless but luxurious, and edgy but sensual.
Pictured is Pablo L from the acetate hybrids and classics collection that offers very wearable soft panto shapes, and surprises with colourful insides. With a highly fashionable unisex double bridge, Pablo L is available in semi-transparent feminine and masculine colours.
Contact: Eyemakers (AUS) 02 9960 7766 
Lindberg
Lindberg's air titanium rim collection is created from high quality titanium wire, with each frame weighing as little as three grams. Ultra lightweight, extremely strong and flexible, the designs are as timeless as they are iconic.
The Rui model, pictured, explores shape and form with its almost honeycomb like pattern. The model features an inner rim of acetate expertly crafted and mounted without adhesives or screws.
Visit: Lindberg.com
Isabel Marant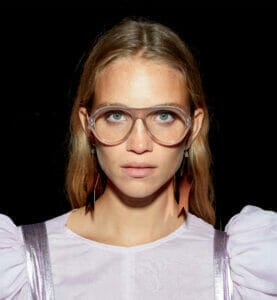 Isabel Marant's new eyewear collection is designed, produced and distributed in partnership with Safilo.
The essence of the Isabel Marant brand – embodied in an effortless yet sophisticated Parisian aesthetic – comes to life in this eyewear collection with a cool edge in the classic silhouettes reinterpreted with unexpected touches, as well as in the colour palette and bold patterns.
Contact: Safilo (AUS) 1800 252 016 
Bellinger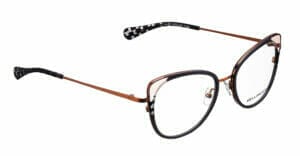 Arc-X3, by the Danish brand Bellinger, is a very feminine oversized frame that combines classic cats eye and butterfly shapes. A delightful play between the feminine metal colours of rose gold and copper, and the use of three layered laminations in transparent and solid colours (purple, green and checked acetate) emphasise the brand's chic avant-garde style. Pictured is model BH-ARC-X3-792.
Contact: VMD Eyewear (AUS) 1800 449 845 or (NZ) 09 525 6601 
Tom Ford
Tom Ford's squared acetate glasses for men feature a lightweight profile and come with a clip-on for that extra touch of character in a snap. The iconic 'T' logo on the front and elegant slim temples complement the style. Pictured is model FT5682-B_052, available with blue block lenses.
Contact: Marcolin (AUS) 02 8456 0946 
Rodenstock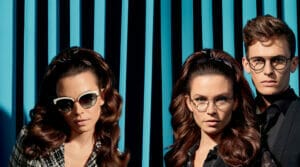 Designed in Germany, with the tagline "inspired by the past, made for the future", Rodenstock's 2021 eyewear collection shows that the brand continues to re-invent itself, while staying true to its core values of quality, design and attention to detail.
With the Signature Line for him and her, Rodenstock endorses style and quality, as well as innovation and sets the standard in terms of aesthetics and precision. Refreshing minimalism meets first-class functionality, with elements made from high-performance plastic RXP that bring colourful highlights into play and complement the modern, elitist look of the Panto spectacles, as well as the square shape.
The butterfly sunglasses pay tribute to the Hollywood glamour of the 1950s and serve as a re-interpretation in two-tones. In memory of the style icon Audrey Hepburn, Fine Lady focuses on transparent, Italian acetate with a refined colour gradient in pastel shades.
Contact: Rodenstock (AUS) 02 9748 0988 
Christian Lacroix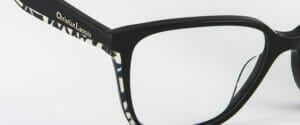 The acetates used to create the Christian Lacroix collections are uniquely created for the brand in collaboration with Italian material powerhouse Mazzuchelli. This is bespoke design in its purest form, with inspiration taken from luxury prints, homeware and limited edition stationary collections. Patterns such as the signature 'Paseo' can be found pressed into metal, and tips are luxuriously finished with the house's signature baroque monogram.
Contact: Mondottica (AUS) 02 8436 6666
Jisco Eyewear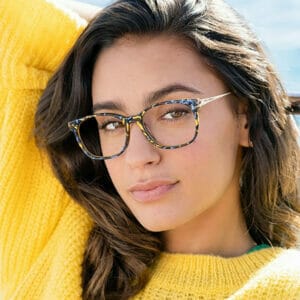 Jisco designs, sources and manufactures in a conscious way that's good for the community and the planet. New styles being added to the collection are produced with raw materials from renewable sources, like new bio acetate – 100% sourced from cellulose, the most widely spread organic compound in nature – making it bio-based (both natural and renewable) and 100% biodegradable.
Every frame within the Jisco collection reflects this delightful Spanish brand's obsession with lightness, comfort and adaptability.
Contact: ProOptics (AUS) 02 8007 6041 
Versace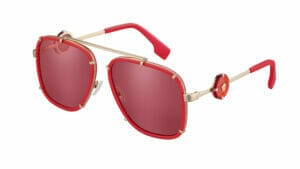 One of the most prolific Italian fashion houses, Versace presents a stunning array of contemporary optical and sunglass styles in its latest collection. The modern frame silhouettes are enriched with a selection of revisited house codes, including a new golden Greca and a 3D Medusa medallion. Pictured is VE2233.
Contact: Luxottica Account Manager 
Scotch & Soda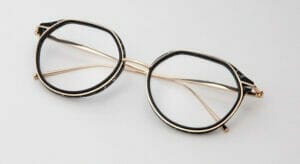 Scotch & Soda celebrates the free spirit of Amsterdam. Endlessly optimistic, the brand is inspired by the liberal outlook of its home city, championing individuality, authenticity and the power of selfexpression to create the unique – an attitude reflected in its designs.
Effortlessly connecting the expected with unexpected, its men's, women's and kids' collections redefine everyday dressing: classic is mixed with contemporary, colour with print, and texture on texture to deliver its original aesthetic.
Contact: Mondottica (AUS) 02 8436 6666 
Longchamp
The distinctive feminine shape of Longchamp's model LO2681 takes inspiration from the famous La Voyageuse LGP bag. Designed and manufactured in Italy, this frame is made from a sustainable, bio based plastic derived from castor oil, which contributes to reduced CO2 emissions and does not grow at the expense of food crops. Featuring a new LGP temple that plays with the tone-on-tone effect of the iconic monogram, LO2681 is a modern, sophisticated interpretation of the new Longchamp signature.
Contact: Marchon (AUS) 02 9697 8080 or (NZ) 0800 141 444 
William Morris London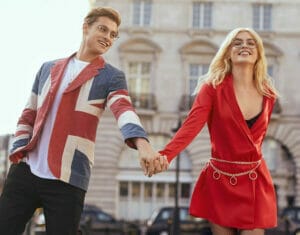 For 25 years, William Morris has been creating original designer frames that are inspired by their surroundings in the City of London.
There are four unique ranges, the London collection, Black Label, London Sunglasses and the Gallery collection, which have proven to be extremely popular with their global audience.
Frames Etcetera is proud to have been the exclusive Australian distributor of the William Morris Collections for more than 10 years.
Contact: Frames Etcetera (AUS) 08 9248 1882