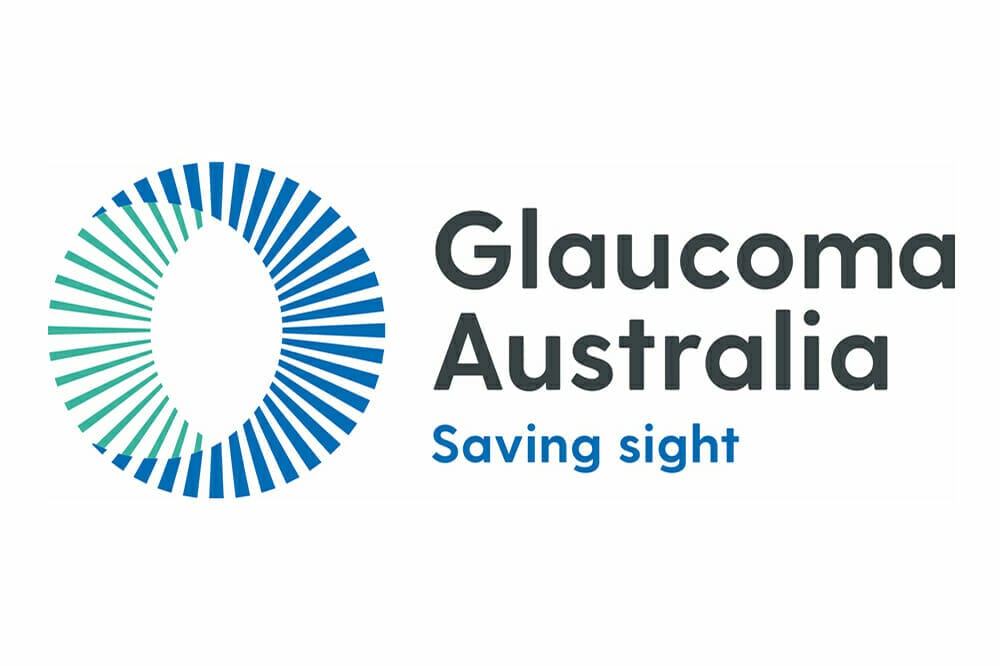 Associate Professor Simon Skalicky has stepped down from his role as President of Glaucoma Australia after a seven year association with the not-for-profit organisation.
Having been a Glaucoma Australia board member since 2016 and President since 2019, A/Prof Skalicky said he was looking forward to having more time to balance his growing family, a busy practice and a strong research interest.
"I've given Glaucoma Australia a lot, and I'm happy to have done so, and I believe there has to be opportunity for renewal on the Board," he said.
The biggest gift we can give any patient is knowledge because knowledge is power and when they understand their condition they are likely to be more compliant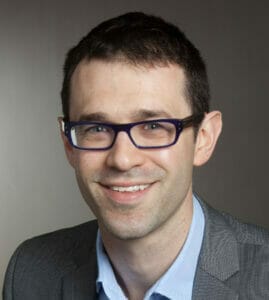 A/Prof Skalicky's initial involvement with Glaucoma Australia in 2014 was to lead an Australia-wide multi-centred, randomised trial to evaluate the impact of Glaucoma Australia's telephone counselling service on the knowledge and anxiety of newly diagnosed glaucoma patients. The first of its kind study, which was subsequently published in Clinical and Experimental Ophthalmology,1 highlighted The Association's dual role to both drive early disease detection and provide support and counselling for patient peace of mind.
A/Prof Skalicky says The Association has come a long way and has notched up significant achievements since that time.
"Over the past seven years, we've grown in reach, relevance and size – from around 7,000 members to more than 24,000 – including people with glaucoma, their family and friends," he said.
FROM SNAIL MAIL TO DIGITAL
A smart "digital pivot" back in 2018 was critical to Glaucoma Australia's growth.
"It used to be the case that ophthalmologists had to mail the names and addresses of recently diagnosed glaucoma patients to Glaucoma Australia and of course in a busy practice, this rarely occurred. Three years ago we partnered with Oculo so now, when an optometrist refers a patient to an ophthalmologist using the Oculo platform, with the patient's permission, they're also referred to Glaucoma Australia for support. It's immediate, which is crucial to our reach and relevance, and ultimately, to the patient's care."
FORGING BONDS, PROMOTING RESEARCH
Another significant achievement in recent years has been the forging of strong bonds between optometry and ophthalmology, which has enabled effective collaborative patient care. "Glaucoma Australia began as an ophthalmology centred organisation, but today we have both optometry and ophthalmology committees and we have representatives from both professions on the board. This, of course, makes sense as all of our public messaging is aimed at driving glaucoma suspects and people at risk to their optometrist for regular eye screening. Working together as a team has proven to be very effective."
Finally, he said the formalisation of a funding program for clinical research is seeing significant projects pursued that will have a beneficial impact on people with glaucoma.
"Whereas in the past, funding was provided on an ad hoc basis, the research grants program we launched two years ago is rigorous, ethical and has clear objectives. All submissions are evaluated by an expert panel to ensure the projects will positively impact glaucoma patients."
As an independent organisation, A/Prof Skalicky said Glaucoma Australia has scope to fund research like the effect of Vitamin B3 on glaucoma, and genetic risk profiling, that may be outside the remit of major funders – the National Health and Medical Research Council (NHMRC) and universities.
"But it's not just about the money – there's also the prestige. Having the Governor General of Australia presenting our research grants really adds weight and credibility for both our organisation and the researchers," he said.
PROUD MOMENTS
A/Prof Skalicky counts among his proudest achievements as President, bringing on Kirk Pengilly (of INXS fame) as the organisation's Ambassador, and His Excellency General, the Honourable David Hurley AC DSC (Retd) as patron, although he's quick to say this could never have been achieved without the driving force of CEO Annie Gibbins. Another achievement he is particularly proud of is Glaucoma Australia's advocacy for minimally invasive glaucoma surgery (MIGS). "The government was initially uncertain about funding MIGS but we could see the enormous benefit for patient quality of life – to get them off drops and help them avoid the anxiety-provoking prospect of major surgery," he said. "So, we joined forces with the Royal Australian and New Zealand College of Ophthalmology (RANZCO), the Australian Society of Ophthalmologists (ASO) and industry to put forward a submission, which in the end was successful.
"Working to improve the organisation's governance and guiding it through COVID have also been positive experiences."
A/Prof Skalicky says he's learned a lot during his time as President of Glaucoma Australia – from patients and the executive alike.
"I've really enjoyed my time and if anything, I've learnt to always remember that a patient is not just a set of eyes, a visual field or an intraocular pressure… they are a complex person with ideas, feelings and fears, so it's important to take the time to talk with them and to explore those thoughts.
"The biggest gift we can give any patient is knowledge because knowledge is power and when they understand their condition they are likely to be more compliant with treatment and more hopeful."
A/Prof Skalicky paid respect to people with glaucoma, their family and friends. "These people make an amazing contribution to Glaucoma Australia – without them we wouldn't have been able to achieve all we have achieved in the past seven years. Kirk Pengilly is a great example of a glaucoma patient who is motivated to do great things. What I have come to realise is that it is not about the people who head an organisation, it is about the cause. And if an organisation can stay true to its cause, then people will continue to support it."
THE FUTURE
Going forward, A/Prof Skalicky believes that Glaucoma Australia's funding model must change to reflect its growth. To date, the organisation has relied on generous bequests and donations from benefactors who are often individuals with glaucoma. While sufficient until now, he acknowledged that these sources of funding can be unreliable as a sustainable funding source. In light of this, Glaucoma Australia hopes to launch an annual fundraising campaign and will take steps to work more closely with corporate sponsors.
Personally, he says the future involves spending more time with his two boys, aged eight and 10, growing his practice and focusing on his research into online eye health assessment.
"Eye health is all about early detection and I firmly believe that giving people the ability to monitor their eye health online and at home is critical to this," he concluded.
CEO HIGHLIGHTS CONTRIBUTION
Annie Gibbins, CEO of Glaucoma Australia said Dr Simon Skalicky's collaborative modelling of patient centred care has greatly helped the organisation to extend its reach, value and service delivery.
"Over the past seven years, Simon has been a driving force in helping Glaucoma Australia to navigate through a period of transformative growth," said Ms Gibbins. "Hundreds of volunteer hours have been donated to the various roles he has undertaken on committees, speaking at conferences, writing educational content for patients and leading the Glaucoma Australia Board. During his presidency, he has overseen powerful awareness campaigns that drive at-risk testing and a new website project which now supports thousands of patients annually.
"Over the past year he has also overseen the charity's governance review, which has equipped it for future growth and ongoing sustainability. He now leaves Glaucoma Australia well equipped to measure its impact as it strives to see Australians to be free of Glaucoma Blindness."
The new president of Glaucoma Australia is Maree O'Brien who has a strong family history of glaucoma and extensive business experience ranging from multinational technology and professional services companies through to small, specialised companies consulting to commercial, government and not-for-profit organisations. A strong business advocate, Ms O'Brien is a trusted advisor who is able to see things from a range of stakeholder perspectives.
Reference
Skalicky SE, D'Mellow G, House P, Fenwick E; Glaucoma Australia Educational Impact Study Contributors. Glaucoma Australia educational impact study: a randomized short-term clinical trial evaluating the association between glaucoma education and patient knowledge, anxiety and treatment satisfaction. Clin Exp Ophthalmol. 2018 Apr;46(3):222-231. doi: 10.1111/ceo.13016. Epub 2017 Aug 11. PMID: 28691363.