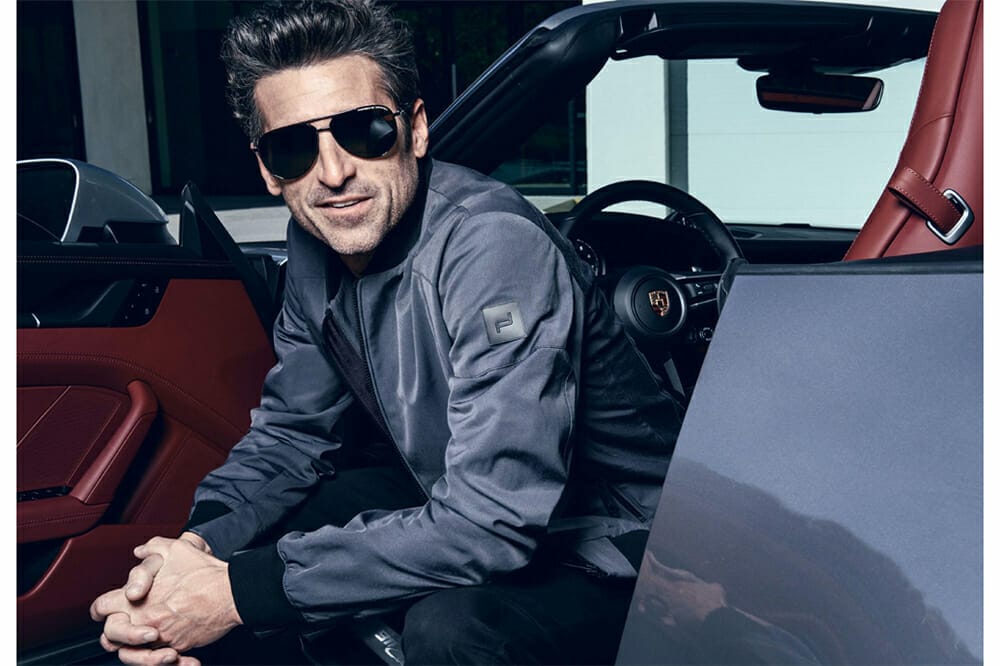 Hollywood star and motorsport enthusiast Patrick Dempsey has become the first ambassador for Porsche Design Eyewear. Both Dempsey and the exclusive lifestyle brand share the same initials – PD – as well as a passion for precision and perfection. Dempsey, an avid Porsche driver and co-owner of a Porsche customer racing team, has a long-standing relationship with the Porsche brand.
He says he first fell in love with the iconic brand back in the 70s and bought his first Porsche car – a 1963 365 cabriolet – straight after filming his first job in Hollywood. He still has it, and although he's had a lot of cars says, "the 365 is still special to me".
Speaking of Porsche, he said the great thing about iconic design is "that it's infectious… people smile, it brings people together… Like the 911, the eyewear's design is timeless and becomes more beautiful with age".
Eyewear has become one of Porsche Design's core categories, and the company hopes Dempsey's influence will expand global awareness. For Dempsey, taking on the role was an easy decision, given his long held relationship with the brand and his appreciation of the way its values have been transferred into eyewear.
"Everything proven on the track (by Porsche) makes its way to streetcars and then into glasses," he said, adding that when he examined Porsche eyewear, he could see "so much detail, it's so subtle, it's a haiku how they blend the materials together so seamlessly… that's all from the mentality of racing".
Comfort, lightness and durability are also essential in eyewear for the actor/driver who claims to "be abusive" with his glasses… "I drop them quite a bit and they withstand that".
Dempsey is also appreciative of Porsche Eyewear's interchangeable lenses, which can be swapped out quickly, "much like pulling into a pit-stop", to ensure the most appropriate lenses for the conditions and activity at hand.
He said the lightweight frames add comfort while driving and are perfect on film sets, where his make-up needs to remain intact.
Importantly he said, the lenses used in Porsche Design sunglasses provide a unique optical advantage, particularly in the harsh Californian morning light. "The lens technology makes it a lot more comfortable on your eye, which is great for your emotional state of being – you're not squinting, you're not disgruntled, it's soothing in a way, (driving with these lenses) is a nice way to start the day."
The 2021 Porsche Design Eyewear image campaign, featuring Patrick Dempsey, highlights four models of the brand's new timeless and innovative sunglasses and prescription glasses. Kicking off the campaign are the new Porsche Design P'8688(A) Liquid Titanium glasses with Vision Drive lens polarised XTR lenses; the timeless eyewear model P`8920 D from the new Porsche Design Hooks Series; P'8928 P Collector's Edition with four additional pairs of coloured interchangeable lenses (including a limited P'8928 P Collector's Edition, inspired by Patrick Dempsey) and the new Iconic P'8924, limited to 911 copies and inspired by an idea to create a design that looks like a continuous line drawn by hand.
Contact: Rodenstock (AUS) 02 9748 0988