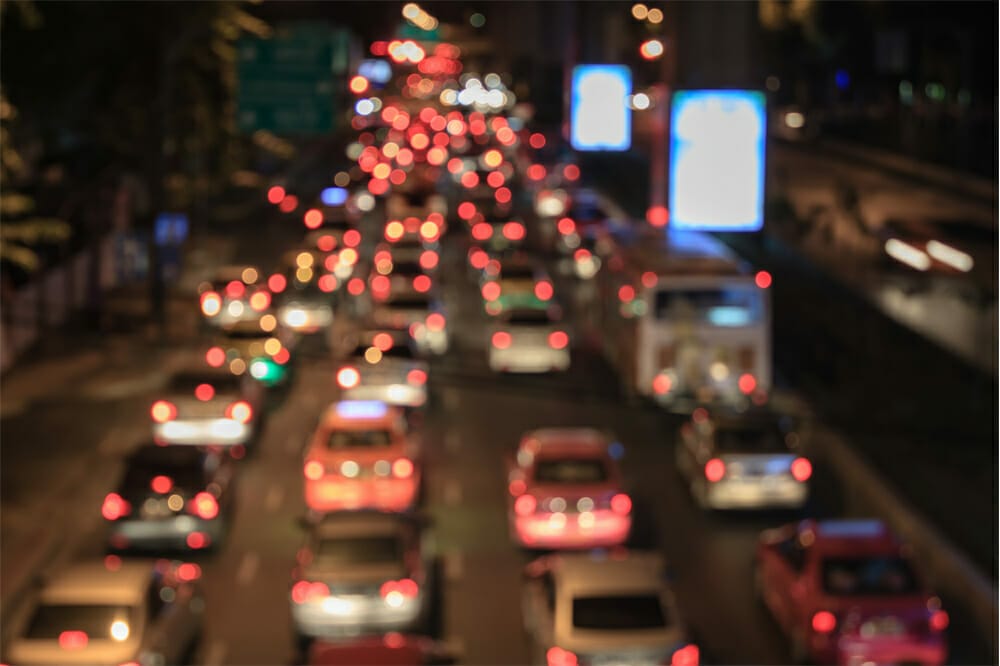 While there is no 'one-size fits all' approach to managing astigmatism, taking into consideration an individual's needs, symptoms and lifestyle can help plan vision correction to manage this common and complex refractive condition.
Statistics have found that close to 1.9 million Australians have astigmatism and nearly half of all people have astigmatism of ≥0.75DC in at least one eye.1 Of these 1.9 million people, 1.6 million could be wearing astigmatic contact lenses as an option for their vision correction.2 While patients often believe that people with astigmatism can't use contact lenses, this is not the case. Recent toric contact lens designs provide a great opportunity to improve our patients' visual quality of life and grow our contact lens practice.
When considering the options, first we need to take into account whether the patient is suffering from visual discomfort, decreased levels of clarity at distance or blur, and reduced reading speeds at computer screens and digital devices. Studies show that astigmatism can reduce a person's reading speed by up to 24%.3 Additionally, uncorrected astigmats often lean into screens to better guess letters and numbers, leading to postural headaches and migraines.4 Adults' tactical driving performance can also be affected by untreated astigmatism.5
Astigmatism can also impact children's quality of life as the eye condition may contribute to them achieving lower scores on language and literacy exams, as well as affecting their overall communication and development.6,7
PATIENT BREAKTHROUGHS
We have all seen frustrated patients who have (knowingly, or unknowingly) struggled for years with glasses that didn't accurately correct their astigmatism. Some readers may have seen patients' daily comfort and life change after finding a lens solution that addresses the issue.
Why then, do so many practitioners continue to fit their low astigmatic contact lens patients with only spherical lens correction? Why the double standard for contact lens wearers?
In preparation for this article, I quizzed a few patients on what their astigmatic correcting contact lenses mean for them. One lady, who I recently fitted with a unilateral Oasys -0.75 cyl correction, reported seeing high definition vision at last. She said her vision felt more balanced in general, with less fatigue at the screen. Given that this cyl corrects her dominant eye, her comments were totally expected. Additionally, she reported feeling no difference in comfort between the eyes wearing the toric and the spherical lens. I attribute this to recent welcome advances in contact lens technology.
Another patient reported reduced eyestrain and said, since wearing toric lenses, he no longer suffered frontal headaches at the end of the day. A third patient said he now enjoys the same seamless clarity when driving in contact lenses as he does when wearing his back up glasses. These patients are all very comfortable, happy toric lens wearers.
I find that even a SiH spherical lens rarely masks astigmatism above -0.50 DC and, in some cases, I will need to fit an -0.75DC to comfortably correct even a -0.50DC spectacle prescription. Fortunately, we have access to trial lenses that allow patients to test drive the visual comfort of correcting low cyls before we make final judgement.
I have also successfully used SiH toric lenses like Acuvue Oasys 1-Day for Astigmatism to correct some eyes with irregular astigmatism, but the axis rarely matches the spectacle axis. Performing a sphero-cylindrical over-refraction on the Acuvue Oasys 1-Day sphere gives me the indicated axis to order in the contact lens.
Essentially, it is incredibly common for contact lenses to help people experience a better quality of life, and the majority of contact lens wearers are satisfied with their purchase.8 
About Acuvue Oasys 1-Day for Astigmatism
Nearly half of patients that need vision correction have astigmatism in at least one eye.
1
With Acuvue Oasys 1-Day for Astigmatism, patients can experience clear, stable vision throughout the day.
9,10
Research shows unsatisfactory vision and comfort are the most common reasons for drop-out for astigmatic contact lens wearers.11
Acuvue Oasys 1-Day for Astigmatism works in harmony with the natural tears of the eye and gives excellent comfort13 and consistent, clear, stable vision all day long.9,10 Acuvue Oasys 1-Day for Astigmatism combines two technologies to provide this all day comfort:12 
The lens harnesses the power of natural eyelid movements to help align and stabilise the lens, with four unique stabilisation zones that work with the eyelids to help keep the contact lens in place.9 This technology helps provide consistent, clear, stable vision resistant to the effect of gravity, for example due to head tilt.9 
Acuvue Oasys 1-Day for Astigmatism also features HydraLuxe Technology, which has a unique Tear Infused Design that mimics the natural properties of the tears, helping to stabilise the tear film.13
Timing
The time to fit Acuvue contact lenses for Astigmatism is equivalent to the time to fit equivalent sphere products.14 They have demonstrated nearly 96% coverage for spherical and astigmatic eyes15 and 99% average overall fit success.9 
References
Young, A Sulley & C Hunt. Prevalence of Astigmatism in Relation to Soft CL Fitting. Eye & Contact Lens: Science & Clinical Practice. 37(1):20-25, January 2011. 150047
Johnson & Johnson Vision data. TNS Panel. N~2833 General Consumer. 15-64yo N~305 CL Wearers. 5 AU Cities Projected. Growth Lever Report Australia 2018
Wills J, Gillet R et al; Effect of simulated astigmatic refractive error on reading performance in the young. Optom Vis Sci. 2012 Mar;89(3):271-6.
Rosenfield M, et al., The effects of oblique astigmatism on symptoms and reading performance while vewing a computer screen. Ophthalmic Physiol Opt, 2012; 32(2): 142-148
Cox D, Record S et al. Driving Safety Appears to Improve when Correcting Astigmatism with Toric Contact Lenses The Association for Research in Vision and Ophthalmology, 2014.
Orlansky G, Wilmer J, et al J. Astigmatism and early academic readiness in preschool children. Optom Vis Sci. 2015; 92(3): 279-85.
Hendricks TJ, De Brabander J, et al. Relationship between habitual refractive errors and headache complaints in school children. Optom Vis Sci 2007;84:137-43.
Pesudovs K, Garamendi E & Elliott D. A Quality of Life Comparison of People Wearing Spectacles or Contact Lenses or Having Undergone Refractive Surgery. Journal of Refractive Surgery 2006; 22:19-27
JJV Data on File 2021. ACUVUE Brand Contact Lenses for ASTIGMATISM – Overall Fitting Success, Orientation Position, Rotational Stability, and Vision Performance
Chamberlain P, Morgan PB, Moody KJ, Maldonado- Codina C. Fluctuation in visual acuity during soft toric contact lens wear. Optom Vis Sci 2011 Apr 1;88(4):E534-8.
Young G, Veys J et al. A multi-centre study of lapsed contact lens wearers. Ophthal Phsiol Opt 2002; 22: 516-527
JJV Data on File 2016. Single-masked, 2-visit, bilateral wear, single arm 1-week DW dispensing study of 162 US habitual toric soft contact lens wearers in both eyes with a spherical distance refraction of -1.50D to -4.00D (inclusive), cylinder correction of 0.75D to 1.50D after vertex correction (inclusive) and refractive cylinder axis within 180+/-15 degrees or 90+/-15 degrees.
JJV Data on File 2016. HydraLuxe Technology Definition
Data reflects fitting low astigmats with 1-DAY ACUVUE MOIST (spherical equivalent) and 1-DAY ACUVUE MOIST for ASTIGMATISM, mean chair time of 9.0 minutes and 10.1 minutes, respectively; 95% UCI = 3.5 minutes Cox S, Berntsen D, Bickle K, et al. Efficacy of toric contact lenses in fitting and patient-reported outcomes in contact lens wearers. Eye & Contact Lens: Sci & Clin Prac. 2018;44(suppl 1):S296-S299.
JJV Data on File 2020. Proportion Astigmats Accommodated with ACUVUE Brand Contact Lenses for ASTIGMATISM