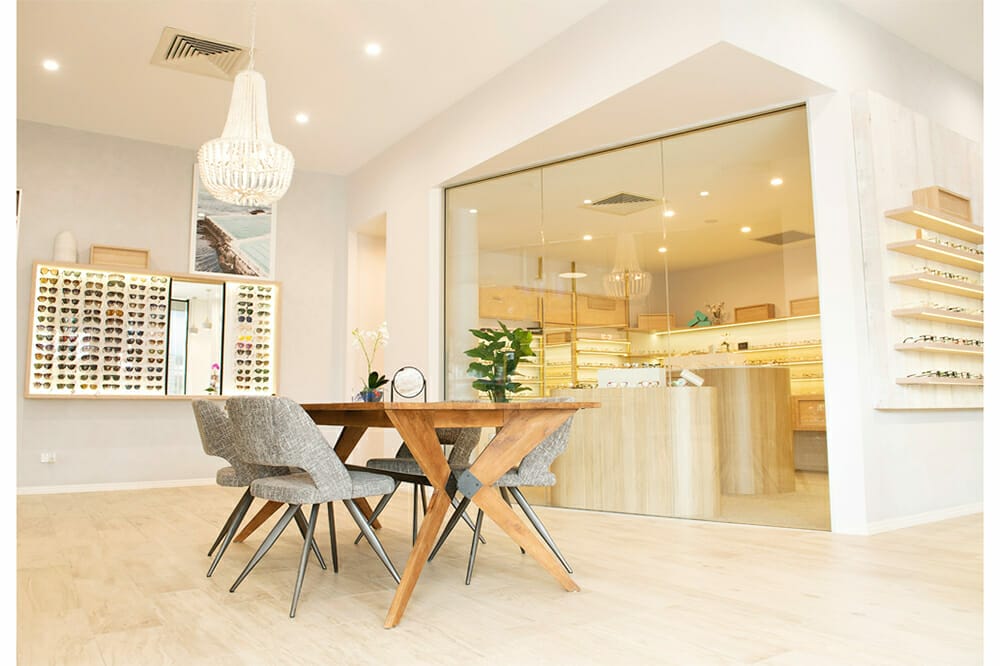 First impressions count. They can make or break a customer's attitude to your retail space and your service. When you walk into a place for the very first time – whether it's a café, retail shop, medical premises or someone's home – the whole package forms part of that first impression. The staff, the fittings, the furniture, the music, even the smells – leave a stamp in your mind.
As a business owner, creating a positive, memorable first impression is a vital step towards establishing a long-term relationship. So where do you begin?
Wander through any shopping strip or mall and you'll see there are endless ways to present retail premises. The way you do so will depend on the demographics of the customers and patients you wish to attract and retain in the business.
Yvette Safier, high performance manager at Eyecare Plus, says developing an appropriate visual identity is the integral first step in attracting the customers you're looking for.
We may not have the huge marketing budget that the big chains have, but we have consistency in our branding and have left lasting impressions on our patients
"Your visual identity must be designed to evoke certain feelings in your patients. It describes everything the patient can see from your logo, the exterior and interior of your practice and your online presence. Your visual identity will inform your patients about the nature of your brand and the types of products and services that you offer. For an optometry practice, this is quite unique as you want your visual identity to portray your professional clinical focus as well as the fashionable side of your business with retail frames and sunglasses," explained Ms Safier.
As Australia's largest branded optometry group, Eyecare Plus has developed comprehensive brand guidelines for its branded members and marketing department to follow. "We may not have the huge marketing budget that the big chains have, but we have consistency in our branding and have left lasting impressions on our patients," commented Simon Lewis, General Manager. "Winning the Canstar Blue five-star award for the best optical stores in Australia three year in a row, proves that our brand awareness is high".
Importantly, your visual identify needs to be clear and consistent across all aspects of the business – from digital and print communications marketing through to your stationery, physical premises, staff, stock, packaging and patient follow-up.
"Having an engaging message and presence is important," says Jo Scott-Dostine, a business coach at ProVision. "Our marketing research shows 61% of people research an optometrist online before making an appointment. Patients want the window, in store presentation and customer journey to back up the story being told online as this is why they choose a practice."
LAYOUT AND FLOW
Ms Scott-Dostine says the layout and flow of a practice also has a considerable impact on attracting new patients, retaining current patients, and ensuring a seamless customer journey.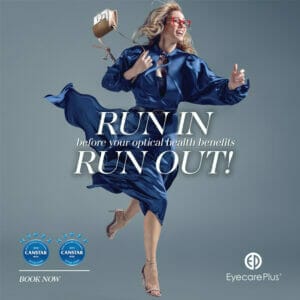 "There are a number of components to consider – for example the natural flow of customers coming through the practice; which side do shoppers walk to first, how do you display stock for better visual impact, what are the hotspots within the practice, where can you have lens/ private conversations – and how can all of these steps be combined to make the flow seamless?
ProVision recommends a 'lens first model' which creates time between the end of the consultation and the start of the frame selection process to discuss lenses in more detail. The organisation says this builds on the independent clinical focus, reduces remakes, and improves patient satisfaction.
Last year ProVision member Zacharia Naumann Optometry (ZNO) in Wagga Wagga, New South Wales, took the recommendation onboard, establishing a defined patient journey, which consists of different stations for each activity – from check in, to lens talks, and dispensing areas.
Within the lens first model, optometrist Kathryn Naumann explained, "We have a designated area where lifestyle considerations and lens options are discussed and demonstrated. Then, we select the lens design before we head into the frame area – as we all know, selling lenses requires a great deal of trust because it's hard to demonstrate the difference between a premium and generic lens – it's not until a pair of glasses is made up that the new owner fully appreciates the value of investing in a fully customised lens."
PEOPLE POWER
Lily Wegrzynowski, General Manager Eyecare & Professional Services across EyeQ Optometrists and National Optical Care, stresses the need to ensure the staff you employ share your practice values and are absolutely onboard when it comes to providing a winning customer experience, every time.
"Optometry is a people business. We often talk about relationship optometry. Everything we do involves building relationships; with patients, with our practice team and with everyone we come into contact with, including suppliers and other health professionals. Finding the right people to join your team is an activity that takes time and thought," she said.
"A diverse workforce and one that is representative of the demographic of your practice is important. Team members who feel they fit well with the business have greater job satisfaction, are more likely to remain, and show better performance overall."
"Another important consideration is team development. No matter the level of skills, knowledge and experience, a regular performance discussion and training ensures that areas of development are identified together.
"Our patients judge us by how we make them feel. Ensuring our team members treat every patient as if they were a family member that we care about is so important. Practice presentation equally contributes to how the patient feels. They will take in every aspect of the ambience, cleanliness and presentation of the practice environment and consultation rooms, as well as how the team acknowledges and communicates with them and each other. All these elements will lead to how they judge their experience and the professionalism of the team. First impressions take only seconds and are long lasting.
"We are in the people business and to really enjoy your practice and create a successful and lasting business, you need to find and nourish the right people who share the joy," she said.
TIPS AND TRICKS TO OPTIMISE PRESENTATION
Regardless of your customer base, your location, or the size and shape of your practice, there are some key tips and tricks that will optimise your practice presentation, says Jacque Katsieris, Managing Director of ProOptics, which distributes brands including l.a.Eyeworks, Otis and Empire New York.
"You could be offering the highest standard of clinical care but to draw attention to your retail offering you have to show up and put your best foot forward," she told mivision.
"The first thing I look at when walking into a practice is the lighting, is it white light or daylight? Are there too many fluorescents? Too many shadows over the frames?
"Invest some money into hiring a lighting specialist to come and do a light plan for your space. This is money well spent when your retail area is shining and glowing with the perfect amount of colour and ambience. It's the difference between making your patients look and feel fabulous or not.
"Next, it's time to get rid of the kiddies corner – unless you specialise in children's eye care – because these areas get messy quickly and besides that, the space can be better used. Get rid of any tatty magazines and old point of sale… and please, swap those plastic plants out for fresh and real. You may even need a lick of paint to change the view."
For inspiration, Ms Katsieris recommends visiting new clothing or homewares stores in the area. "They often use professionals to create a dynamic retail space, so use their knowledge and borrow some ideas. You should also reach out to the marketing departments of the most fabulous brands you stock to request collateral that can be used to bring style and energy into your retail space."
Once you've created your new retail space she suggests obtaining a second opinion from someone you trust.
"Ask your most fabulous, fashionable friend to pop by and give you feedback on how they feel when they walk into your space… and lastly, make sure your staff are smiling and friendly – this will be organic once they are working in a beautiful environment."
KEEP IT FRESH
To continue to impress existing customers and attract the new, window dresser and artist Dale Hutson, highlights the need for change.
"We all appreciate a familiar friendly face, but when it comes to decor it's better to keep things fresh and new. The important thing though, is to be an individual. Don't copy other practices or even what's on trend now, otherwise before you know it, the look will be old hat," said Mr Hutson who represents Paul Taylor Eyewear nationwide and Frames Etcetera in Queensland.
While a major renovation is necessary in some instances, once you've created a functional and attractive space that promotes the patient journey, Mr Hutson says there's no need to constantly spend big money on change.
"A little goes a long way to spark a conversation, stimulate the mind and create a memory. A fresh bunch of flowers on the bench can add a punch of colour and start a conversation. A new rug, paintings, a new mirror and light pendent will all spark interest – but whatever you choose, it needs to complement your style, attract the clientele you wish to have visit again, and get them talking about you to their friends. We all know positive word of mouth is worth gold."
Knowing how stock on hand compares to what patients are buying, what the demographic needs are and building a product range to suit, is also key to attracting more patients and converting existing ones. First time browsers may judge a practice based on the product displayed and how it is displayed. This is something ProVision's business coaches advise members on, using a range review tool that provides margin, sales and stock on hand analysis to help build the right range for each practice.
REFLECT AND ACT
In closing, Dale Hutson suggests every practice owner or manager regularly sits back and asks themselves the following questions…
Are you proud of the way your practice is presented?
What does it say to you and others?
What comments do people make?
When was the last time you made any changes to the look of your practice?