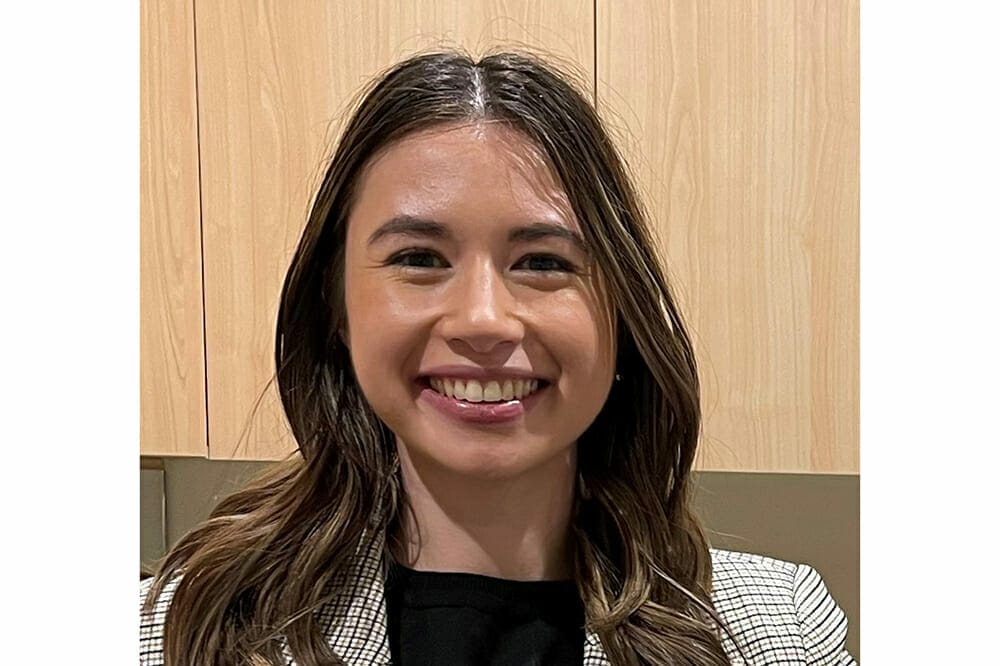 For some, the business side of optometry is a necessary evil. For Hayley Gobell, it ignited a passion and is directing her professional learning.
As a fifth year optometry student who had completed several placements, I remember sitting in a classroom waiting to start a new lecture series. It was titled, 'Business in optometry', a topic that immediately sparked my interest. While many of my colleagues were bored by the thought of balance sheets and cash flow statements, I felt this knowledge was essential to optometry and everyday life. I wanted to learn as much as I could.
managing the balance of 'getting it right' (as judged by the patient) with 'doing it efficiently' (for the business) determines our success as care providers
I was also interested in the social side of university and, as such, became heavily involved in Flinders University Optometry Student Association (FUOSA), building our social calendar from a modest pub-crawl to a coveted year-round series of events. My mission, as a member of FUOSA, was to provide a community and networking platform for students to easily transition from student to early career professional.
The skills in negotiation, event management and leadership that I developed during that time have been invaluable. I thoroughly enjoy advocating for optometrists who will shape the future of eye care in Australia. It has been rewarding to see the amalgamation of Victoria and South Australia bring about change to provide equal and further opportunities, especially for Optometry Australia members each side of the border. Navigating the challenges of the COVID-19 pandemic and transitioning to online CPD events was a steep learning experience, however as part of Early Career Optometrists Victoria South Australia (ECOVSA) and Optometry Australia, I was proud to have been involved in delivering rich learning and networking opportunities to my colleagues. While we are still on the road towards consistent face-to-face events, catching up with colleagues, on occasion, has been wonderful after a prolonged hiatus.
Since graduating, my working life has taken me full circle, back to Mitcham, where I grew up, and on to Adelaide's inner east.
While practising at OPSM Mitcham, a busy practice in the inner-south of metropolitan Adelaide for over two years, I enjoyed giving back to my local community by providing high quality optometric care. While I found the variety of ocular pathology fascinating, I particularly loved learning about patients' everyday lives and life journeys.
I witnessed significant business growth during that time, as well as an exciting interest in product development – it was fascinating to see so many small businesses find opportunities to flourish and profit in the midst of the COVID-19 pandemic.
In 2021, I embarked on a new journey, commencing a Master of Business Administration (Health Management), with the University of Adelaide. I am often asked why. That's easily answered – the business knowledge and skills I develop will help me to explore and expand the available career pathways.
The interest in capital investment, triple bottom line reporting and identifying areas for business growth, that sparked my imagination during my optometry studies, have been reignited. I now recognise the intangible assets optometrists bring to the business – building patient loyalty and industry networking bolsters the balance sheet, increasing the value of any business. Our commitment to providing compassionate, professional and patientcentred care makes this all possible.
Ultimately, I believe that managing the balance of 'getting it right' (as judged by the patient) with 'doing it efficiently' (for the business) determines our success as care providers.
Luxottica recently opened a new OPSM store on Norwood Parade, a bustling retail and entertainment precinct in Adelaide's inner east. I was really excited to be given the opportunity to move to this store and now, as its main optometrist, I hope to build a strong patient base.
I have also taken on the role of state chairperson of the Luxottica Eyecare Advisory Panel (LEAP), which advocates for optometrists in the organisation, and introduces projects to ensure best patient care and outcomes. Going forward, I hope to help other optometrists achieve business success and to explore strategies for business growth with Luxottica.
Hayley Gobell is the principal optometrist at OPSM, Norwood Parade, in South Australia.