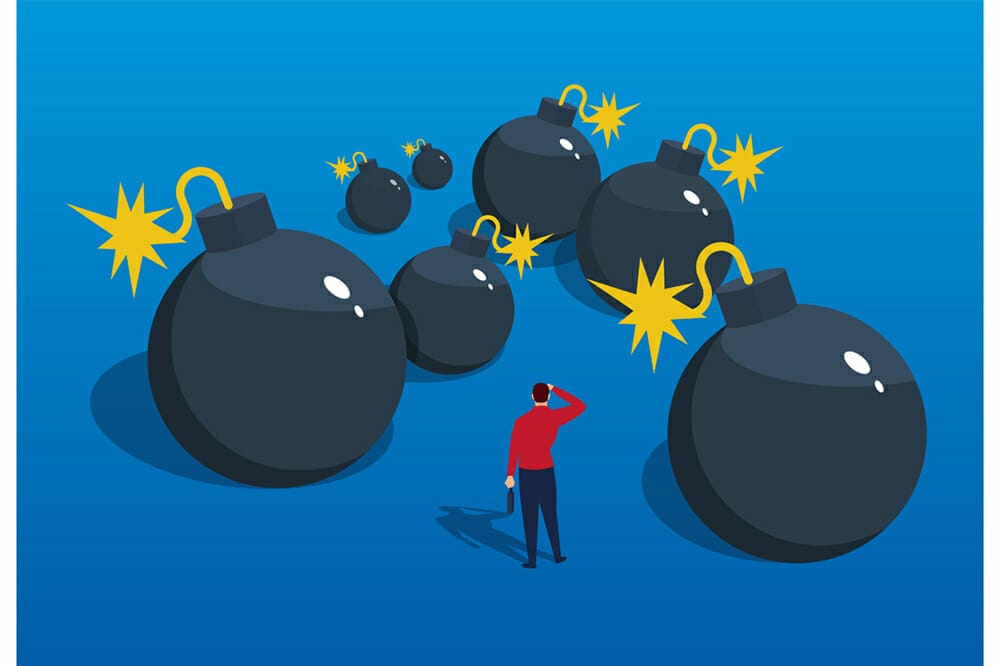 With so much uncertainty in our world right now, it can be a pretty confusing place to be. The world of mortgage finance can be pretty confusing too.
Here, independent finance broker Paul McKinley of Optometry Finance Australia, seeks to simplify the topic and let you in on a few secrets that may help you choose the right mortgage and even access special deals for optometrists.
Whether you're a qualified optometrist who has been practising for a few years and you're looking to buy your first owner-occupied home, or an experienced practice owner, looking to refinance your home or buy an investment property, choosing the best mortgage to meet your unique circumstances is a challenge.
The challenges are amplified by a plethora of lenders using the media to bombard us with all sorts of incentives, low rates, cash backs and more, in an attempt to win our business.
I get excited about helping people understand some of the key fundamentals around finance
I suspect most of the readers of this article are university educated, and therefore intelligent people. But that's not to say they're financially savvy. Indeed, at Optometry Finance Australia we often assist practitioners who really aren't sure about finance. It's just not a subject that's taught in high school, let alone university – yet I think it should be, and when presenting at optometry conferences, I regularly discuss credit cards (and limits) as well as credit files and scores.
I get excited about helping people understand some of the key fundamentals around finance, by teaching what we call "Financial Life Skills".
BACK TO BASICS
When it comes to mortgages, let's start with clarifying a few key terms that are often bandied about by banks and brokers. These are important to understand, as we delve in a little deeper, later in this article.
Loan to Value Ratio 
The loan to value ratio (LVR) is probably one of the most important terms to understand, as it reflects how much the banks are prepared to lend to you. It's based on a valuation, and the most common benchmark here is 80%.
That is, in round terms, if a property is valued at AU$500,000, the bank may be prepared to lend you 80% x $500,000 = $400,000, so you may need a 20% deposit.
But read on – there are some special concessions in this area with some of the banks for optometrists.
Lenders' Mortgage Insurance 
Your comprehensive insurance on your car protects you in the event your car is damaged, stolen or written off. However, the lender's mortgage insurance (LMI) is there to protect the bank, not you. If you cannot come up with the 20% deposit referred to above, the bank may proceed with your loan approval with LMI in place (often costing thousands). This will be added to the principal loan amount borrowed. If you run into difficulty in meeting your repayments, the bank calls upon the LMI to make good the shortfall.
Fixed 
As the name implies, your interest rate is 'fixed' (or locked) for a specified period, usually for one, two or three years. If interest rates rise, yours will not during the fixed rate period – you're protected.
Variable 
In contrast to fixed, variable rates will fluctuate during the loan period, as determined by the bank. Accordingly, your repayments will go up or down, as the bank adjusts their variable rates.
Split Facility 
A common approach for owner-occupied residential mortgages, a split facility enables you to fix the rate on a portion of your mortgage, and finance the balance at the prevailing variable interest rate.
Offset Accounts 
This is a wonderful tool used to reduce the interest payable on your mortgage. Essentially, the way it works is you deposit your available/surplus cash into your offset account, and this is 'offset' against the amount you owe on your mortgage, upon which the bank computes your interest bill each month. Depositing your salary here each payday, then redrawing as you need it, can be a good strategy.
Redraw Facility 
A redraw facility is a loan product that allows you to make extra repayments (thereby saving you interest) and withdraw from this account should you need to.
Cash Back 
Cash back is an incentive offered by banks to entice you to refinance your mortgage with them. This can often be AU$2,000 – $5,000.
IT'S ALL A BIT 'FHOG'Y …
The First Home Owner's Grant (FHOG), offered by the State Revenue Office, differs between the various States and Territories and is generally available if you buy or build a new home. For instance, the FHOG in Victoria is currently worth $10,000 if you buy or build in Melbourne, or $20,000 if you buy or build your first home in regional Victoria. In Victoria, you also get a stamp duty exemption if the property is $600,000 or less (it's tapered if the property is between $600,000 to $750,000).
The FHOG is $10,000 in NSW, but Queenslanders enjoy a $15,000 FHOG. Oh, and the other good news? It can be used as part of your deposit!
WHAT ABOUT THE DEPOSIT?
When it comes to getting a deposit, optometrists can get a special deal, if you know who to ask…
As discussed above, lenders generally look for a 20% deposit (or will lend you 80% of the property price) and a few will go to 85%.
Some lenders give optometrists a 'free kick', and will lend up to 90% and waive LMI. I say "some", because these are lenders who view optometrists as medical professionals; a preferred category that they see as lower risk, only requiring a 10% deposit.
There are lenders, supported by State Governments (e.g. Keystart in WA), who will lend with just a 2% deposit, however you will pay a higher interest rate.
LOCK IT IN EDDY?
Interest rates for mortgage lending in Australia are at an all-time low. At the time of writing:
The official cash rate – the Reserve Bank of Australia's (RBA) current official cash rate – is 0.10%. This is the rate the banks pay to borrow money, to lend to you.
The variable interest rates, charged by your bank to you on your home loan, are as low as 2.09%. These rates are generally impacted by increases or decreases in the official RBA rate.
The one year fixed variable rates are as low as 1.79%. As the term implies, you can fix (or lock) your rate for a set term. The benefit of this is you're 'protected' against future rate rises for the term your loan is fixed, but you won't get to benefit from any rate drops, and you can't make additional repayments on fixed loans.
So, do we lock in our mortgage rates, or at least a portion of them, pursuant to the split facility discussed above? Perhaps…
The RBA expects the economy to expand 4.8% and 3.5% in 2021and 2022, respectively. The Bank has also said it doesn't expect to raise rates until 2024. However, some of the economists from the 'Big four banks' are predicting the RBA will start lifting official rates in 2023, perhaps even earlier.
So do your research, talk to your broker, and make sure you make an informed decision regarding your own mortgage, unique to your own personal circumstances.
Paul McKinley is the Managing Director and resident Chartered Accountant of Optometry Finance Australia, an independent finance broker that works with optometrists Australia-wide. With over 30 years relevant commercial experience in the finance, automotive and accounting industries, Mr McKinley specialises in commercial funding with a strong focus on personalised client service and retention.
Visit optometryfinance.com.au.